The Only 3 Things You Need to Know About Money and Happiness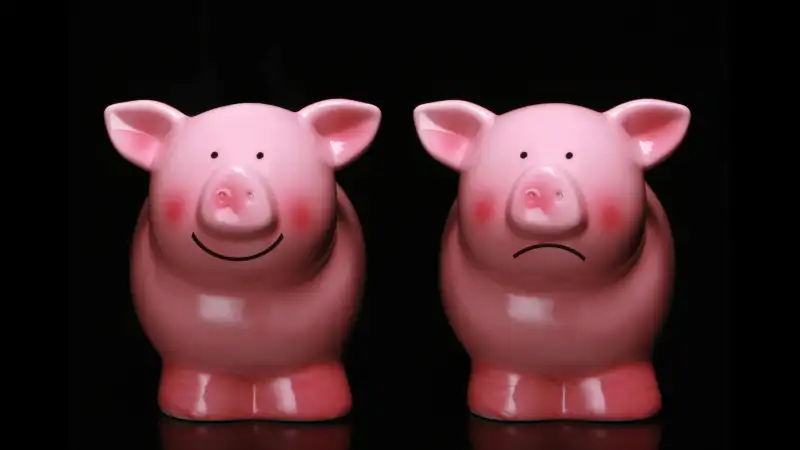 Sharon Dominick—Getty Images
Maybe you've watched Citizen Kane recently—or just heard the truism that "money doesn't buy happiness." Either way, you may not be surprised by a new study showing that more income doesn't seem to make people more content.
The findings, by researchers at the University of British Columbia and Michigan State University, do come with a twist, however: While more cash doesn't increase joy, it does decrease sadness. "Having more money provides more options for dealing with adversity," explain authors Elizabeth Dunn, Kostadin Kushlev, and Richard Lucas. "Wealthier people may feel a greater sense of control than poorer people when difficult situations arise."
So, for example, a leaking roof might be annoying for a few days if you're rich, but a months-long ordeal that can cripple you physically, financially, and emotionally if you're poor. Makes sense, right?
Problem is, studies about the relationship between money and happiness seem to be a dime a dozen these days, and their headline conclusions don't always line up. (Several respected economists, in fact, claim to have found a positive correlation between money and happiness.)
So who's right? Does it make sense to follow the money in pursuit of happiness, or not? As it turns out, a lot of the research that seems contradictory on the surface is actually complementary when you dig a little deeper. Here are three key lessons from across the literature:
1. Money increases certain types of happiness more than others.
About four years ago, Princeton researchers made headlines with a new study showing that happiness increases along with income up until $75,000, after which point it plateaus. More recently, a pair of University of Michigan professors found that, actually, more money means more happiness without bound.
At face value, these findings might sound at odds, but the seeming contradiction arises from the fact that the researchers used different definitions of "happiness." Specifically, the 2010 Princeton study measured so-called daily happiness ("How was your day yesterday?") while the Michigan folks looked at overall assessments of satisfaction ("How do you feel about your life?"). Those are very different questions, and reveal different insights.
While the newest study also used a "daily" metric to calculate happiness, it went further by asking for a full narrative about each day and how subjects felt during three activities. What the new research revealed, says Kushlev, is that what appeared to be happiness in the Princeton study might be better described as a lack of sadness. "When an even more fine-grained measure of happiness is used, no relationship between income and happiness exists," he says.
Nobel-prize winning economist Daniel Kahneman, who co-authored the 2010 Princeton study, says these new findings don't refute his so much as they measure contentment—or a lack thereof—from a different angle. After all, it comes down to how one views that $75,000 ceiling on happiness: Financial difficulties get harder and harder as your income descends in the five-figure realm.
"We also found the same effect of poverty on happiness," says Kahneman.
In short, money seems to make you happier about your life overall—if not about your day—and, at the very least, softens the pain of bad luck.
2. If money can't buy happiness, happiness just might generate money.
It's important to remember that what we know about money and happiness is not based on experimental science (the conniving businessmen in Trading Places may have been okay with human experimentation, but academics aren't). As such, money and happiness have been shown to be merely correlated, not causally connected.
And most of the money/happiness researchers acknowledge that their conclusions can almost always be explained in other ways. In fact, the authors of the new study posit an alternate explanation for their findings: It may be that less money doesn't cause more sadness, but that more sadness causes less money.
That is, they write, "people who are predisposed to feel sad may… be less likely to maintain the effort necessary to find a better paying job."
3. You can control the impact of money on your happiness.
As noted above, for every study about the relationship between money and happiness, another identifies exceptions to the rule. Some even show that many super-rich people—23% of them, according to one survey—are overwhelmed by constant financial stress (not to mention even wilder anxieties that members of the middle class might have trouble imagining).
The takeaway? Just focus on simple strategies for getting the most happiness out of the money you already have. Some insights you should consider:
Read more about money and happiness: