Harvard's Dining Workers Reach Agreement With University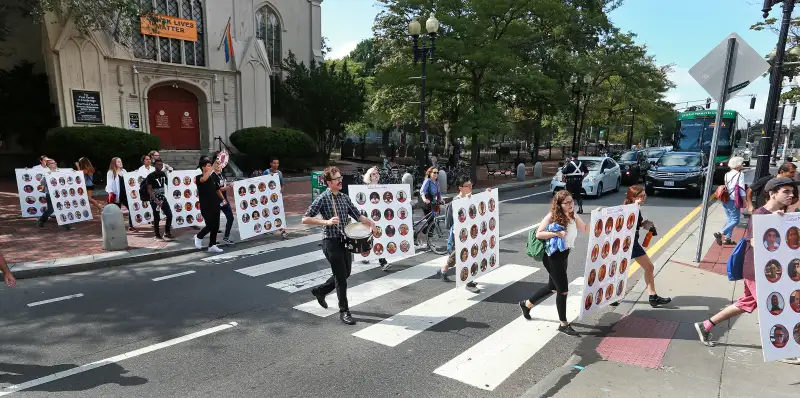 Boston Globe—Boston Globe via Getty Images
After months of tense negotiations, Harvard University dining workers have stepped off the picket line.
The Boston-based union that represents Harvard's dining workers, UNITE HERE Local 26, said it finalized an agreement with the university last week, the Harvard Crimson reported. After striking a tentative agreement on October 26, workers voted 583-1 to ratify the proposed contract the following day.
The new agreement created a $35,000 minimum annual salary for full-time employees and will prevent any increases in health care copayments for the next five years. Union workers returned to work in the dining halls on Thursday, receiving a warm welcome from students, some of whom aided them in the strike, as they did so.
Read More: Why Jim Beam Workers Are On Strike
Harvard's dining hall workers were on a historic strike–the first in 30 years and the only one that has ever taken place during the academic year–since early October. Their demands included a pay hike and for the university to maintain its current health benefits package for employees.
The agreement came after a day of picketing, in which more than 500 students walked out of class and staged a sit-in that lasted well into the night. At one point during the night, students and strikers joined hands to sing "We Shall Overcome."
This isn't the first time this year an Ivy League worker has taken a stand against its elite employer. In June, Cory Meanfee, a dining hall worker at Yale, lost his job after breaking a stained glass window depicting slavery. He was given his job back in July after expressing remorse over his actions.
Update: This story has been updated with the dining bargaining committee's full vote on Tuesday afternoon.