This Is the Only Retail Credit Card Worth Having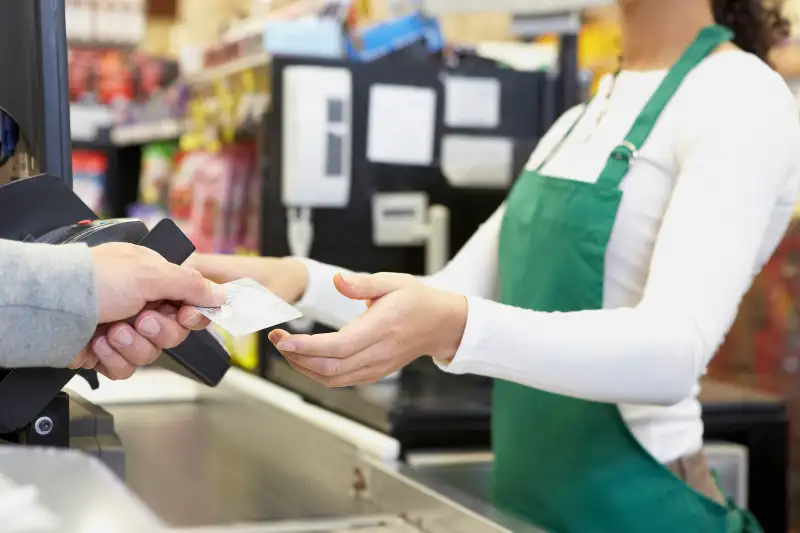 Noel Hendrickson—Getty Images
Many department stores and specialty retailers that offer their own credit cards push their plastic like an impulse buy — offering instant approval and discounts for signing up at the register.
For some consumers, the relative ease with which some store cards approve credit applications and the potential for instant sign-up savings may be hard to overlook.
But it pays to slow down and read the fine print.
When you do, you'll find that nearly every store card comes with issues. But the Amazon Prime Rewards Visa Signature Card is worth your attention, especially if you're an Amazon Prime member who shops frequently at the country's largest e-tailer.
And as it turns out, that describes a surprisingly large number of people—more than 100 million, in fact.
The Problem With Many Store Credit Cards
While credit approval may be easier with store credit cards, some store credit cards are limited in their use. In many instances, you're only allowed to use a retailer's card in that store or to purchase brands owned by that company.
Moreover, the trade-off for more relaxed credit standards is often higher interest rates and other higher fees. Store cards also often come with lower credit limits — sometimes as low as just a few hundred bucks. This means that even a moderate purchase may put you near or at the credit limit of that card.
That's important because your FICO credit score, used by lenders to judge your credit worthiness, is calculated based on five factors — the second-most important of which is the percentage of available credit that you are utilizing on each card and across all your lines of credit.
But not all store cards are disadvantaged this way. And if you can find one that also comes with significant rewards that you're apt to take advantage of — based on your normal spending patterns — than a store card could be worth it.
The Case For Amazon Prime Rewards Visa
Michael Chini—Time Inc. Studios
Why It's a Winner: Unlike many store cards, Amazon Prime Rewards Visa Signature can be used wherever Visa is accepted — not just at Amazon. Plus, the Chase-issued card also sports an APR lower than that of most store cards while offering tons of rewards.
Its most-generous rewards are pegged to shopping at Amazon.
The good news is, nearly half of all American households have an Amazon Prime membership, paying either $12.99 a month or $99 a year for expedited delivery on a host of goods plus many other perks. What's more, nearly 44% of all U.S. e-commerce sales are made via Amazon, according to data tracked by eMarketer. So the likelihood of qualifying for the best rewards is fairly high.
Assuming you're like many Americans and shop regularly at Amazon.com — or Amazon-owned Whole Foods — the cash back value for each $100 you spend there comes to an estimated $5, a generous redemption rate that rivals many general-purpose rewards cards.
Amazon's almost endless breadth of merchandise adds to this card's value, as it's far more versatile than a department store or shoe-store card.
The Catch: You have to be an Amazon Prime member, which means the effective annual fee is $99. But that fee is generally in line with many other cash back cards.
Plus Prime membership comes with loads of other benefits, such as free two-day shipping on eligible products, free same-day delivery in eligible areas, access to streaming movies and TV shows via Amazon Prime Video, access to music via Prime Music, and access to free unlimited photo storage via Prime Photos.
The Key Stats:
Annual fee: $0, but you must have an Amazon Prime membership, which costs $99 a year.
APR: 15.74%–23.74%
Rewards:
* $70 Amazon gift card for new cardholders
* 5% cash back on Amazon.com purchases and on purchases at Whole Foods Market
* 2% cash back on purchases at restaurants, gas stations, and drugstores
* 1% cash back on all other purchases