These Work-From-Home Jobs Pay More Than $100K Yearly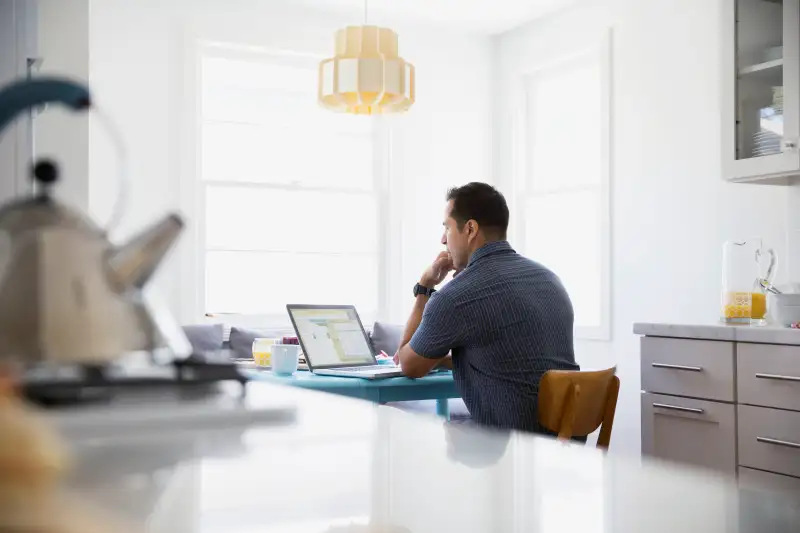 A work-from-home job is a great way to make strides in your career while juggling a busy schedule, but many people are nervous to make the jump to a flexible schedule or freelancing, because they're worried about the pay.
If you're a senior-level candidate, that fear is simply a myth. According to FlexJobs, there are many top-level jobs posted to the site that easily pay $100,000 or more. Junior level remote positions, on the other hand, aren't so high on the pay scale, and are compensated similarly to what you would find in an office setting. In fact, most employers told FlexJobs that they don't lower salary rates for remote positions.
FlexJobs sorted through their database of current job listings and found the 10 remote jobs with the highest pay. Each opening offers some degree of flexibility, some being completely remote positions and others offering occasional telecommuting.
These jobs were all actively hiring as of June 28, but some of the positions may have been filled since then. Take a look at the highest paying work-from-home jobs below and check out the full details at FlexJobs:
eCommerce Director
Social Media Director
Sales Director
Equipment Fleet Director
Back-End Web Developer
Senior Business Analyst
Team Lead, Statistical Programming
Structure and Bridge Engineer Senior
Account Executive
Payroll Manager
If this list has you inspired to make a career change, check out the best companies for working from home.