20 Private Colleges With the Highest Student Loan Debt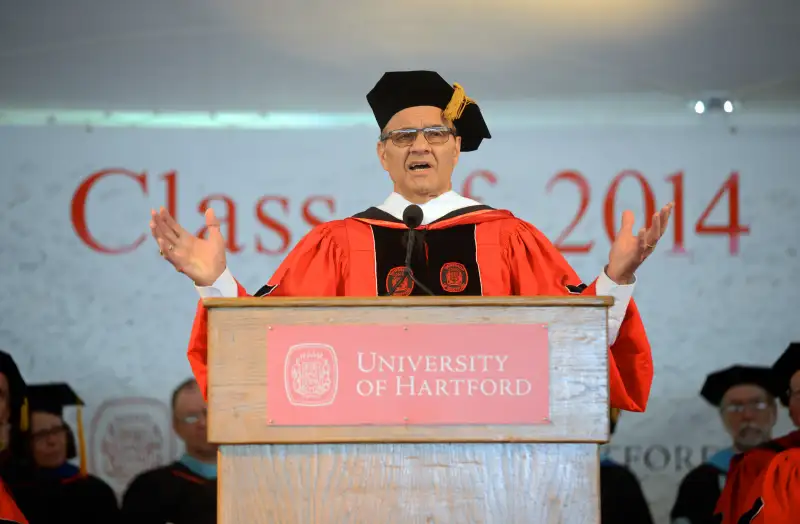 Tuition at private colleges is often much more expensive than at public institutions, and debt levels among private- and public-school graduates have a similar gap: Of the 20 private and 20 public schools that produce graduates with high debt loads, the average debt loads differ by more than $8,000, according to a report from the Project on Student Debt.
The report, commissioned by The Institute for College Access & Success (TICAS), looks at student loan debt among bachelor's degree earners in the class of 2013, and it shows the average debt for a 2013 graduate is $28,400, and 69% of students graduated with some debt. Schools report debt data on a voluntary basis, and most for-profit institutions didn't submit information, so while the list of schools with high-debt graduates isn't comprehensive, it gives a good idea of the education debt recent graduates struggle with.
Among the 20 public colleges whose 2013 graduates had high levels of student loan debt (which we covered recently), the average loan balance upon graduation was $36,388. The high-debt private schools produced grads with an average of $44,819 in education debt. Here's a list of the private schools with the most indebted graduates.
20. Adrian College
Adrian, Mich.
Average debt among 2013 graduates: $41,763
19. College of Our Lady of the Elms
Chicopee, Mass.
Average debt: $41,813
18. Lawrence Technological University
Southfield, Mich.
Average debt: $42,044
17. Pacific Union College
Angwin, Calif.
Average debt: $42,153
16. Saint Anselm College
Manchester, N.H.
Average debt: $42,196
15. Wheelock College
Boston, Mass.
Average debt: $42,313
14. Curry College
Milton, Mass.
Average debt: $42,356
13. Utica College
Utica, N.Y.
Average debt: $42,528
12. Alvernia University
Reading, Pa.
Average debt: $42,552
11. Abilene Christian University
Abilene, Texas
Average debt: $42,585
10. Rose-Hulman Institute of Technology
Terre Haute, Ind.
Average debt: $42,967
9. The College of Saint Scholastica
Duluth, Minn.
Average debt: $43,113
8. Becker College
Worcester, Mass.
Average debt: $43,238
7. Rockford University
Rockford, Ill.
Average debt: $44,459
6. Quinnipiac University
Hamden, Conn.
Average debt: $44,552
5. LeTourneau University
Longview, Texas
Average debt: $44,584
4. Ringling College of Art and Design
Sarasota, Fla.
Average debt: $45,274
3. University of Hartford
Hartford, Conn.
Average debt: $45,778
2. Anna Maria College
Paxton, Mass.
Average debt: $48,750
1. University of the Sciences
Philadelphia, Pa.
Average debt: $71,370
Pennsylvania colleges had a strong showing on the public school list, as well as having two private colleges on this one, but Massachusetts leads the pack when it comes to a high concentration of indebted private school graduates. The exceptionally high debt load of University of the Sciences graduates could be tied to the fact that it produces pharmacists and other health professionals, who generally earn high incomes.
The list isn't perfect: Not only does it exclude schools that didn't report student debt to college guide Peterson's, the source of the data used in the report, it also doesn't include parent loans, debt of students who don't graduate, debt of transfer students incurred at other institutions, and debt of graduate or professional school students. The reasons for high debt levels among certain schools' graduates vary and can be difficult to pinpoint.
"There are many factors that affect student debt levels," said Matthew Reed, program director at TICAS. He listed a few, including tuition and other costs, available grants and scholarships and student demographics. To get a better picture of institutions' graduates' debt burdens, it's also important to look at the default rate.
Defaulting on student loans seriously damages the borrower's credit, making it difficult to access other forms of credit, not to mention get general consumer services or rent an apartment. If the student loan servicer sues the borrower for the unpaid sum and wins, the borrower's wages may be garnished, on top of the further credit damage incurred from having a judgment on your credit report. For students looking at colleges, it's important to consider the success of institutions' graduates and how much debt you'll likely take on by attending the school, because it will significantly impact your future. To give you a better idea of how your student loans are impacting your credit scores, you can see your scores for free on Credit.com.
More from Credit.com
This article originally appeared on Credit.com.