30 Ways to Save $1000 on Holiday Gifts This Year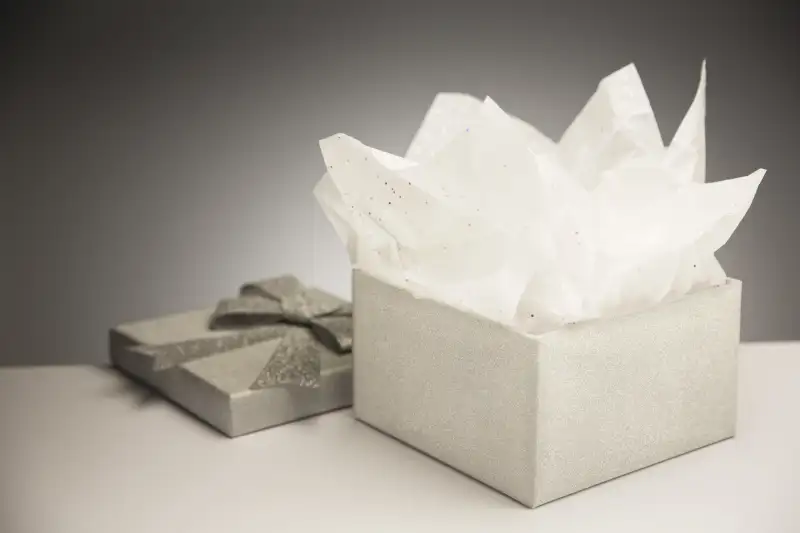 Last year, the average American planned to spend about $720 on Christmas gifts, according to Gallup poll. While that number might sound high, a full quarter of those shoppers intended to shell out a cool $1,000 or more. Sure, it's the most wonderful time of the year, but that's a lot of dough. What's a cash-strapped holiday gift giver to do?
Here's a handy holiday gift guide to help you on this year's search for cheap holiday gifts. If you want to save $1,000 or more on gifts this year then read on — this list is for you.
1. Buy Discounted Gift Cards
I know it sounds tacky, but don't worry — I won't suggest you actually give a used gift card to loved ones. Instead, "buy discounted gift cards from your favorite stores, and then use those discounted gift cards to buy actual gifts for your friends, family and loved ones to open on Christmas Day," said Debt Free Guys John Schneider and David Auten. "This strategy can save as little as one percent and as much as 25 percent."
Check out one of several popular gift card exchange sites like GiftCardGranny, Cardpool or Giftcard Zen. According to Schneider and Auten's estimates, a shopper could cut anywhere between $10 and $250 from a $1,000 shopping budget.
2. Cash in on Gift Card Special Promotions
Many retailers and restaurants aim to lure the high volume of shoppers out in November and December with extra gift card freebies. Buy a $50 gift card, for example, and get an additional $10 card for free.
Merchants like the Gap, Applebee's, Jamba Juice and The Children Place used this strategy during last year's gift-giving season, reports DealNews.com. A savvy shopper can use the freebie gift cards to buy additional gifts or as tokens of teacher appreciation during the holidays. In either event, bonus cards make for a fast and easy way to save on holiday shopping.
3. Buy Gift Cards at Warehouse Stores
Many huge warehouse stores, like Costco and Sam's Club, offer multi-pack gift cards at a steep discount. Costco, for example, regularly offers cards to major restaurants like McCormick & Schmick's Seafood Restaurant, Wolfgang Puck and Cold Stone Creamery for anywhere between 20 and 30 percent off. So for a $100 gift card, you might only have to pay $75.
Sam's Clu also regularly offers discounted gift cards to major movie theaters and mid-level eateries like Zaxby's Real Chicken and Cinemark.
4. Shop Via a Cash-Back Site
"One way I save money on holiday gifts is to use cash-back sites while shopping online," said personal finance writer Louis DeNicola. "The sites have links to most major retailers' websites — anything from Best Buy and Staples to Expedia."
How does it work? You click on a link through a site like Ebates, BeFrugal or FatWallet and then shop as you normally would. The sites receive commissions from retailers, and in turn share a portion of that commission with you in the form of cash back. "You usually get between 1 and 5 percent of the purchase price back, but sometimes you can get as much as 10 or 20%," said DeNicola. "Plus, it stacks with any credit card rewards you earn."
5. Take Advantage of Kohl's Cash
Kohl's shoppers know the discount department store regularly offers $10 Kohl's Cash for the first $50 in purchases. During the holidays, said DeNicola, the retailer ups the ante and offers $15 in Kohl's Cash for every $50 spent. "That's effectively 30 percent off every purchase," he said.
6. Skip the Gift Exchange Altogether
For some, the entire process of shopping for, exchanging and even returning unwanted gifts can be a huge hassle. Teresa Mears, publisher of Living on the Cheap, suggests skipping the entire gift exchange altogether.
"Give your friends and family the gift of no gifts," she said. "Free them from the burden of shopping for things you don't need and they can't afford." Not buying gifts is probably the fastest and surest way to save on holiday spending.
7. Collect Cash for Completing Online Surveys
A number of sites, like Harris Poll Online and MyPoints, offer consumers rewards in exchange for filling out online surveys. How does it work? Spend a few minutes taking an online survey, and you can receive points that can then be traded in for a gift card from one of several well-known retailers, including Amazon, iTunes and Home Depot.
Amanda Abella, savings advisor at MoneySavingPro.com, said she likes the site SwagBucks, which rewards members for watching videos and shopping online. Abella uses the site all year long and then cashes in her points at year end for gift cards, saving her money on holiday shopping. "By the time the holidays come around, you should have enough points to exchange for gift cards — which means you don't end up spending anything on gifts," she said.
8. Give Someone an 'Experience' Gift
Theater tickets, subscriptions and memberships are gifts that people enjoy long after the holidays. But, they're not always cheap. Even so, a high-quality "experience" gift doesn't have to break the bank.
"Deal sites like Groupon, Living Social and Amazon Local are fantastic resources," said Stefanie O'Connell at The Broke and Beautiful Life. "The variety of experiences offered fit just about any interest, and the prices fit just about any budget. I've gifted everything from walking chocolate tours to whale watching cruises to zip lining — all for half the price (or less) of retail."
Saving 50 percent could mean as much as $500 for the entire holiday shopping season. That's no small chunk of change.
9. Take Someone Out on a 'Date'
If discounted zip lining is too rich for your blood, show someone you care with a free version of a date. Jackie Lam of Cheapsters suggests a homemade card with a proposal for something the two of you can do together later in the year. And it doesn't have to be a romantic date.
"It can be simple and doesn't have to cost too much money, such as a trip to the zoo or a picnic in the park," she said. "You'll get to spend some quality time with them and won't have as much debt or stress during the holidays."
If you live in a city with a free zoo, like Chicago, you could save about $180, or the cost of a zip lining tour for two in the same state.
10. Go Holiday Shopping Early
The most popular holiday gifts won't be on sale around the holidays, said Grayson Bell of Debt Roundup. "The best and most cost-effective way to save money on holiday gifts is to shop early and often throughout the year," he said. "As the holidays approach, most of the popular gifts are typically marked up slowly after August in order to be discounted heavily during Black Friday up until Christmas."
By starting early, shoppers can track products costs throughout the year, swooping in to buy cheap holiday gifts when prices are at their lowest.
11. Host a Holiday Gift Exchange
Those with large families have the most to save on holiday shopping by finding a way to streamline the process. Money management and frugal living expert Lauren Greutman suggests that costs can be cut by hosting a holiday gift exchange, instead of buying a gift for every person in the family.
"I have 10 nieces and nephews on one side of the family and five on the other," said Greutman. "Buying for 15 kids under the age 10 would be so hard on our budget." The family gift exchange allows the family to save on holiday gifts. At the same time, said Greutman, each child receives a higher quality toy.
12. Sign Up to Receive Emails
Many major retailers offer loyalty coupons to frequent shoppers. Sign up to receive emails from your favorite retailers, and you'll be notified when clothing drops to 40 percent, housewares are 20 percent off or craft supplies can be snatched up for half off. Some retailers even allow shoppers to stack coupons or double up.
13. Use a Coupon App
If you can't be bothered to collect and carry coupons when shopping, there's an app for that. Log onto a coupon aggregator app, like RetailMeNot, and automatically find current coupons for retailers in your immediate geographic location.
14. Leave Your Shopping Cart Unattended
When shopping online, it can pay to leave your items in your shopping card overnight — as long as you're registered with the site where you're shopping. "If their marketing team is decent, you will receive an email within the next 24 hours or so with some kind of incentive to come back and purchase the item," said Chenell Tull with Bright Cents.
According to online coupon site Rather Be Shopping, sites that typically engage in this practice include Bed Bath & Beyond, Toys R Us, JCPenney and Dick's Sporting Goods. All that intentionally reclaimed merchandise can add up to a lot of savings.
15. Keep a Year-Long Holiday Gift List
"I have a list of folks I know I'm going to get gifts for," said Jim Wang of Wallet Hacks. "Throughout the year, if I see something I know they'll enjoy on sale, I'll buy it and store it in a closet."
This is a strategy that requires foresight and hinges on the ability to dedicate storage space. But even so, it can help a savvy shopper save on holiday spending. "Just recently, Amazon had a sale on German-style board games, and I knew a friend really enjoyed playing Carcassonne at our house but didn't own a copy of the game," said Wang. "I picked up a copy at a discount, and he'll get a game I know he enjoys."
16. Share a Meal
There's little need to exchange a gift with someone if you'd rather just spend time with them. Eric Rosenberg of Personal Profitability likes to replace a gift exchange with a meal with a friend.
"Rather than exchange gifts, I ask my friends to go grab lunch or dinner sometime around the holidays," he said. "We each pay for ourselves and enjoy a little one-on-one time during a busy time of the year. As a bonus, it saves them a little cash on their gift budget too."
For those who are extra cost-conscious, you could make the meal at home and invite your friend over. Depending on where you dine and what you drink, you could easily save $40-$50 or more.
17. Shop Local Seasonal Consignment Sales
Savvy moms have been shopping at local kids supply swaps for years, but there's no reason everyone else can't score cheap holiday gifts the same way. The secret many don't know about consignment sale shopping is that often, items can be found that are new with tags still attached. That's a real score for those who want to save on holiday shopping.
Consignment sales are typically conducted "pop-up" style, so shoppers will need to be in the know. Local listings can be found on one of several sites like Consignment Mommies, Just Between Friends and Kids Consignment Sales. Savings potential varies by location of the sale, how early you arrive (hint: the earlier, the better), and what's available when you arrive.
18. Shop Online Consignment Sales
But, you don't have to leave the house to find a good consignment sale. "I'm a big fan of online consignment for kids' clothes," said Josh Elledge, syndicated columnist, TV consumer expert and founder ofSavings Angel. One of Elledge's favorite sites is Schoola.com, which donates a portion of sale proceeds to benefit children.
Many items are new with tags, said Elledge. And, the site offers free shipping for orders of more than $50. One three-piece outfit — including name-brand jeans, a tee and a hoodie, all new with tags identified by Elledge — cost just $39.90 and would save a shopper $45 off of the retail cost.
19. Shop Your Local Drugstore for Stocking Stuffers
"Filling Christmas stockings can be almost completely free when you simply take advantage of offers from national drug chains like Walgreens, CVS and Rite Aid," said Elledge. "As Christmas nears, you can find items that end up free after receiving a coupon back — good like cash — on your next shopping order. You'll have no problem finding 90-100 percent savings on various products."
Elledge suggests that stockings can be stuffed for almost nothing with toothbrushes, gum, mints, hand sanitizer, sticker books, lip balm and more. That's $20 or more worth of stocking stuffers for almost nothing at all.
20. Shop Big Box Stores
"If you're looking for kid's gifts, then Costco is a place to look," said Glen Craig at Free From Broke. "They tend to have good prices on toys, but what's better is you can find toy sets that give you more than what you would find in a toy store."
Sam's Club and BJ's Wholesale sell similar holiday toy sets, but Craig likes Costco best. "My kids, and wallet, have been happy with their selection," he said.
21. Wait for Black Friday
Some shoppers think Black Friday is dead but according to research conducted by Wallet Hub for the 2014 holiday season, the average retailer offered a 39.45 percent discount on merchandise. Of course, shoppers will score cheap holiday gifts at some stores over others. For example, some of the best Black Friday discounts last year were found at JCPenney, Macy's, Rite Aid, Meijer and Sears. And, the best deals were found on clothing and toys while some of the least discounted items included video games and jewelry.
22. Go Shopping on Thanksgiving Day
Surprisingly, the best day to score the biggest variety of deals is Thanksgiving Day instead of Black Friday or Cyber Monday, according to DealNews.com. While very few of us want to leave our families to save a few bucks, great deals of 60 percent off and more were found last year on Android phones, music and movies, cameras, video games and kitchen items.
23. Or Just Wait Until Cyber Monday
While the best deals aren't always found on Cyber Monday, it's a nice replacement for those who don't want to leave home on Thanksgiving Day or Black Friday. DealNews scours the web for the best deals and last year, attractive Cyber Monday deals were found on cameras, toys, shoes and even travel.
Last year's Cyber Monday savings ranged from 25 to 57%. Let's see what this year has in store.
24. Make Homemade Confections
Kathleen Celmins, managing partner at Stacking Benjamins, has been gifting homemade confections for more than 10 years. "My family loves them," she said. "I send salted caramels or salted caramel sauce plus some other handcrafted treat, along with a note."
25. Propagate Your Houseplants
Most common houseplants can be easily divided to create more plants, just by rooting the cuttings. If you have an aloe, philodendron, spider, begonia or geranium, you can try this at home. It's an inexpensive way to create gifts for family members, teachers, coaches and friends. The best news: the more cuttings you propagate, the more money you save.
26. Get Crafty
Instead of pulling out your wallet, check out what you have laying around your house and figure out how to upcycle the stuff you already have into lovely gifts for your loved ones. Metal tea tins can be turned into candles, old jars into snow globes and old buttons into rings.
The cost? Minimal. Pick up a few odds and ends to fill out your projects, and you're on your way to one of the most cost-effective strategies to save on holiday shopping.
27. Reduce the Number of Gifts You Buy
There has been a real gift proliferation in recent years. Suddenly, it seems we're required to give everyone a gift. Your BFF from high school who you see twice a year? I guarantee she'd be okay if you didn't exchange gifts. Even service gifts aren't obligations. Instead, they're niceties for those who provide excellent service throughout the year.
Even so, don't feel you have to give out a gift card. Make cookies or bake some bread. Use your kitchen dough to save the dough in your wallet. Cutting down on the number of gifts you give can substantially cut down on the amount of cash you spend.
28. Stick to Your List
It's easy to add a few extras to your shopping cart when hitting the stores or even when shopping online. By writing a list —and checking it twice — you're keeping yourself from being naughty and overspending on holiday gifts.
Jason Calber at Celebrating Financial Freedom offers a free printable Black Friday Shopping List, to keep shoppers from getting off track and spending any more than they intended. Impulse shopping can easily double a shopping bill. Instead, create a plan and stick to it.
29. Save All Year Long
Chris Peach of Money Peach suggests holiday shoppers start off the new year with a separate holiday savings account where recurring payments are made. Someone who plans to spend $900 on holiday gifts, for example, can set up a recurring deposit of $75. By December, a saver should have a fully funded holiday fund.
"On average, consumers will save 20 percent each Christmas from avoiding interest payments, getting a bargain price by using cash, and avoiding the stresses of overspending each time they swipe the plastic," said Peach. "Shoppers also avoid the financial stress of the holiday because they no longer are wondering, 'How am I going to pay for that?'"
30. Shop After-Holiday Sales
You might not see all your loved ones during the holidays, so there's no shame in taking advantage of after-holiday sales, which tend to be the most attractive of the entire season. "It may be taboo for most people to even consider this, but shopping after Christmas is an excellent opportunity to get many items at 50% or more off," said Kirk Chisholm, wealth manager and principal at Innovative Wealth. High-end items, in particular, are often offered at huge discounts on the 26th, he added.
This article originally appeared on GoBankingRates.
More From GoBankingRates: