Get Ready for Holiday TV and Star Wars Deals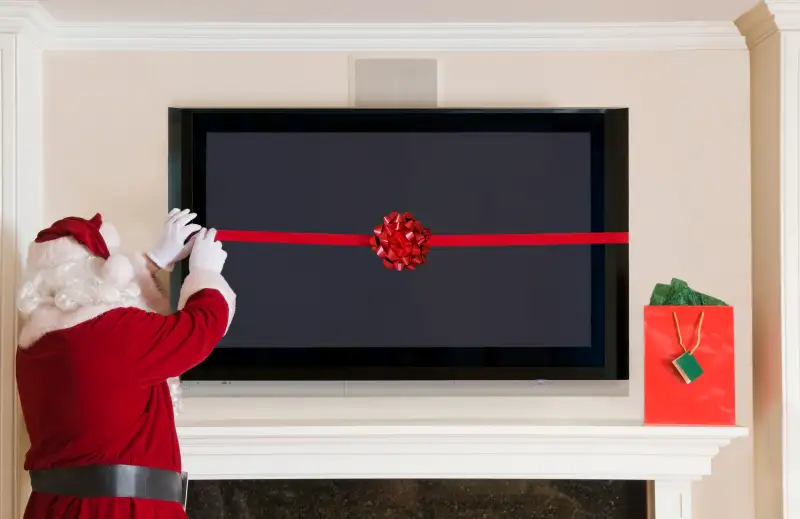 As the holidays approach, the number of promotional sales climb and shopping choices become more and more daunting.
What is a good deal? Where? When?
Analysts study the biggest U.S. retailers and take hard looks at what goes on inside their stores each holiday season by making visits and poring over balance sheets.
Charlie O'Shea, a vice president at Moody's Investors Service, follows Wal-Mart, Target, Kohls, Toys R Us and Best Buy - some of the biggest forces during the holiday shopping season.
Reuters asked O'Shea to share some insights on what to expect this year.
Q: Is there any shopping trend for 2015 that looks different from prior years?
A: The holiday shopping season started far earlier this year due to the early Star Wars toy launch ("Star Wars: The Force Awakens" opens Dec. 18), which we believe pulled some sales forward.
Also, some of the specialty retailers are pulling back on Thanksgiving Weekend store hours, which makes sense as our view is, this is more of a destination-type phenomenon for category killers like Toys R Us, discounters like Walmart, Target, and department stores like Macy's and Kohl's. No one stands in line to browse.
Q: You've been visiting retailers throughout Thanksgiving weekend for a decade. What do you look for?
A: What people buy. It's always TVs and consumer electronics.
I'm looking to see lines by comparison (to prior years). Then I'm looking in the shopping carts when I'm in the stores. Did they buy a DVD player? Did they buy a theater system? Did they also buy an HDMI cable or surge protector? Those are high margin items. If people come out with a device and a shopping bag, the shopping bag is where the money is.
Q: What specific stores or chains appear to be taking more aggressive pricing or discounting strategies this year?
A: Walmart will set the tone for pricing and promotion this holiday, with Amazon a close second. The challenge for the competition is how low to go, and how early.
Q: Is there any significance to what a store puts in end-cap displays at the ends of shopping aisles?
A: End-cap displays typically sell the highest margin, attachment-type products - batteries, for example - to take advantage of impulse tendencies.
Q: Are there any products shaping up to be must-haves this year?
A: Electronics will continue to be the hottest category. 4k TV prices have come down. My guess is they'll be heavily promoted. They're hard to ship because they're so thin. On the toy side, Star Wars merchandise will be a key driver. My sense is that after the movie opens, you could see some further promotions.
Q: When does it make more sense for consumers to go to brick-and-mortar stores for holiday gifts rather than shop online?
A: Given that 93% of sales are done in a brick-and-mortar location, clearly there is a lot of shopping done via physical stores.
For high-end products, consumers are more apt to want to see it and touch it, and likely take it with them to ensure they have it.
As we have seen the last few holidays, shipping guarantees can be hollow, with some merchandise not received on time. Theft is an issue as well. We also believe consumers are concerned about theft and may be hesitant to have a box left on their porch or driveway for fear it may be stolen.
Read next: These Are the Best Black Friday 2015 Deals