Why Home Depot Is Immune to the 'Amazon Effect'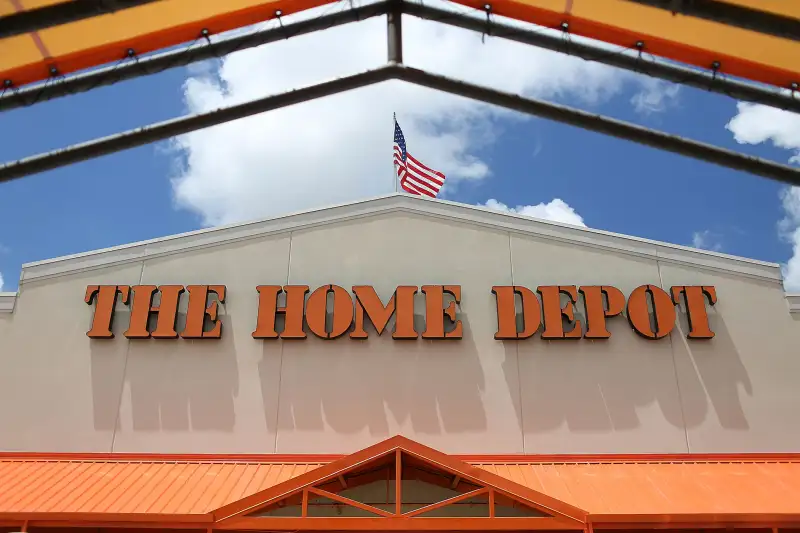 America simply has too many stores for all of them to be successful—especially given how rapidly people have shifted from the mall to Amazon for their shopping needs.
This is the main explanation given for why Macy's just announced it is closing 100 more stores, joining Sears, J.C. Penney, Target, and other retail stalwarts with broad location shutdowns. The trouble with attracting foot traffic to America's shopping centers has even extended to the restaurant scene: The mall chain Ruby Tuesday just announced it is closing nearly 100 locations around the country.
"This country is over stored," Macy's CFO Karen Hoguet said last week during a call announcing the company's latest closures. Likewise, Macy's CEO Terry Lundgren said on CNBC that it was "ridiculous" America had almost five times as much retail space per person as countries like Japan, France, and the U.K.
And yet even in this "over stored" state, even with the rise of Amazon and its seemingly unstoppable Amazon Prime membership service, a scant few retail giants are not only surviving, they're thriving.
One store that seems to be immune (at least for now) to the so-called "Amazon Effect" is Home Depot. On Tuesday, the company reported that revenues, profits, and average customer spending were all up impressively in the latest quarter, the Wall Street Journal reported. While some of the credit for Home Depot's success can simply be attributed to homeowners putting more money into their properties to spruce them up, there are reasons why DIYers and remodelers are shopping in real stores rather than Amazon.
Read Next: Walmart and 4 Other Rare Retailers That Aren't Floundering Right Now
For the most part, consumers are just more comfortable going shopping in person for purchases of home improvement supplies like grass seed, outdoor furniture, nuts and bolts, and such. This is largely why sales at Home Depot and rival Lowe's have been strong even as Amazon continues to siphon sales away from other retailers occupying (at least for now) America's strip malls.
"It's just a lot easier to walk in and say, 'Hey I've got this thing I need to fix, can you show me where it is in the aisle?'" Telsey Advisory Group analyst Joe Feldman said to Marketplace.
Attracting shoppers into physical stores has also helped boost online sales for Home Depot—because once people have scoped out what's in the aisles and can't find exactly what they want, they're more comfortable punching in an order via their phones or an in-store kiosk. Earlier this year, Home Depot reported a 21.5% increase in online sales, and company CEO and president Craig Menear said, "We are focused on further connecting our in-store and online experiences."