Here's How Much Your Home Insurance Will Rise This Year, According to a New Forecast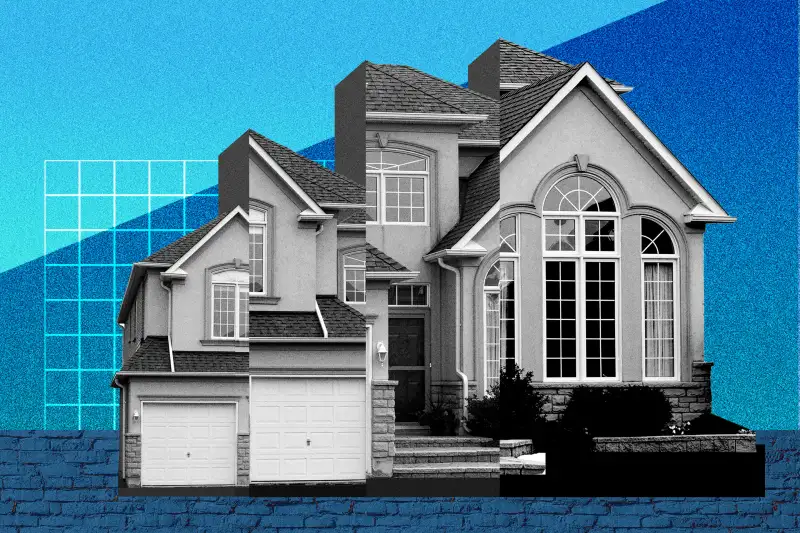 Eddie Lee / Money; Getty Images
Average premiums for homeowners insurance are slated for yet another big increase in 2023, according to a new report.
Nationwide, the average cost of homeowners insurance is projected to jump 9%, or by about $150, according to a recent report by online marketplace Insurify.
Homeowners in some states will see premiums soar much higher than that. In Florida, the most expensive state for home insurance, owners can expect to pay an average of nearly $8,000 for premiums in 2023 — a whopping 66% increase over last year.
Inflation is partially to blame for across-the-board price hikes, experts say, but climate change and rampant fraud are also behind major premium increases in certain areas, sending the cost of home insurance in several states far above the national average.
What the research says
According to Insurify, a Massachusetts-based insurance marketplace, the average annual premium for homeowners insurance is estimated to reach $1,784 in 2023, marking a 9% increase from 2022 when the average premium was $1,636.
The expected surge in home insurance premiums in 2023 is on top of a 7% increase in 2022. Average premiums this year are expected to be more than $250 higher than in 2021, according to Insurify.
"The same inflationary pressures that are driving up your grocery bill are now driving up your homeowner insurance rates," Colleen Finn, a managing director at the Boston-based insurer Plymouth Rock, said in the report. "It is costing more and taking longer to repair your home, increasing the average cost per claim and ultimately the cost of homeowners insurance for everyone."
Inflation aside, experts say that more catastrophic weather and natural disasters due to climate change are driving home insurance premiums higher as insurers face an influx of water- and fire-damage claims in particular. (Note: Home insurance typically does not cover floods.)
Certain areas are more prone to severe weather, and FEMA assigns "risk ratings" based on the likelihood of natural disasters.
On average, home insurance premiums for properties located in areas with a very high risk rating are $3,379, whereas premiums for homes in low risk areas run $1,387, according to Insurify's estimates.
Regardless if your home is located in a high-risk zone, your home insurance premiums can be affected by natural disasters in other areas as insurers may operate across multiple states — hiking premiums in one area to offset the costs of another.
States with the highest home insurance premiums
While the nationwide average premium approaches $1,800, many states have blown past that amount. According to Insurify, the 10 most expensive states have average home insurance premiums above $4,000.
10. Nebraska: $4,064
9. Texas: $4,067
8. Colorado: $4,177
7. South Dakota: $4,343
6. Kentucky: $4,370
5. Kansas: $5,005
4. Alabama: $5,102
3. Louisiana: $5,353
2. Oklahoma: $6,853
1. Florida: $7,788
In Florida, the average home insurance premium is 437% higher than the estimated 2023 national average of $1,784. According to Insurify, Florida's average last year was $4,692. This year's projection represents a massive 66% cost increase for homeowners in the Sunshine State.
In addition to reeling from tens of billions of dollars in damage due to recent hurricanes, Florida is grappling with a home insurance crisis caused by rampant "fraud and legal system abuse," with the state accounting for 80% of the nation's home insurance lawsuits, according to the nonprofit Insurance Information Institute (III). Several insurers went insolvent last year, III says, and dozens more either left Florida or stopped offering new policies in the state.
More from Money
What Does Homeowners Insurance Typically Cover?
Why You Should Consider Flood Insurance Even if You Don't Live in a Flood Zone
Home Insurance Rates Are Rising Due to Climate Change: Here's How to Lower Your Costs