Home Prices Just Had Their Biggest Decline Since 2012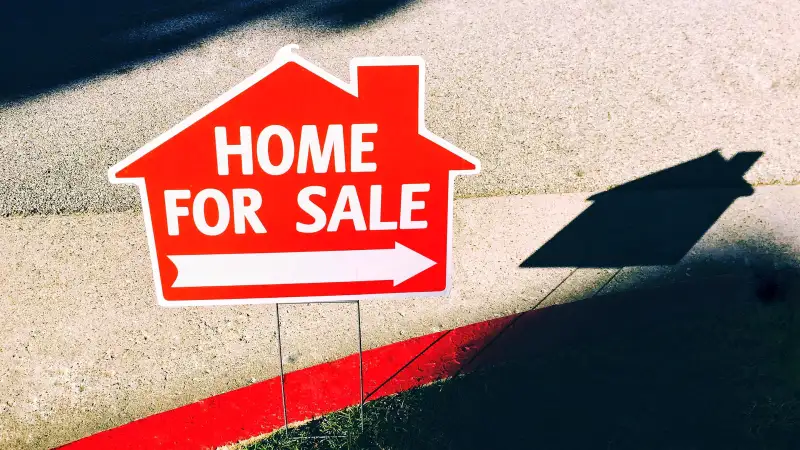 Home prices are falling in a big way, but that doesn't mean it's getting any easier to buy a house.
What the data shows
The median sale price of a home in the United States in March was $400,528, according to new data from real estate brokerage Redfin. That's a 3.3% drop compared to the same month a year ago — and the biggest year-over-year drop since 2012.
In February, homes were 1.2% cheaper than they were a year earlier.
What experts are saying
Redfin's experts attribute the decline in prices to a big drop-off in buyers. Given the recent path of mortgage rates, it's no wonder.
Rates began soaring in 2022 after two years of hovering at historic lows. They've been falling slowly after peaking above 7% last November, most recently hitting 6.27% last week, but they're still double what they were in 2020. Higher rates mean higher monthly payments, and that means potential buyers are opting to sit on the sidelines until rates come down.
"Normally we see homebuyers come out in throngs at this time of year, which isn't happening," Redfin chief economist Daryl Fairweather said in a blog post.
She noted that while there are some signs of the usual spring pick-up in the housing market (including homes that are selling faster than they did this winter), those can be attributed to a big decline in new listings.
Bottom line
Rising borrowing costs affect both sides of the housing market. High rates can deter potential sellers from listing their properties, as sellers who have low rates on their mortgages now are unlikely to secure a new loan at a comparable rate.
In fact, in a recent survey by Realtor.com, more than three-quarters of home sellers said they felt "locked in" to their current home because of low mortgage rates. About half said they planned to wait until rates come down before selling.
Fewer sellers means less inventory. Combine that with fewer buyers searching, and you have a recipe for a tough spring housing market for both buyers and sellers — even though prices are (finally) declining.
More from Money:
Spring Home Buying Outlook: A Changing Market for Both Buyers and Sellers
3 Trends Shaping the Spring Housing Market for Buyers and Sellers
Why Seasonality Doesn't Matter in the Housing Market This Spring