Here's a Key Sign the Housing Market Is Shifting in Advantage to Buyers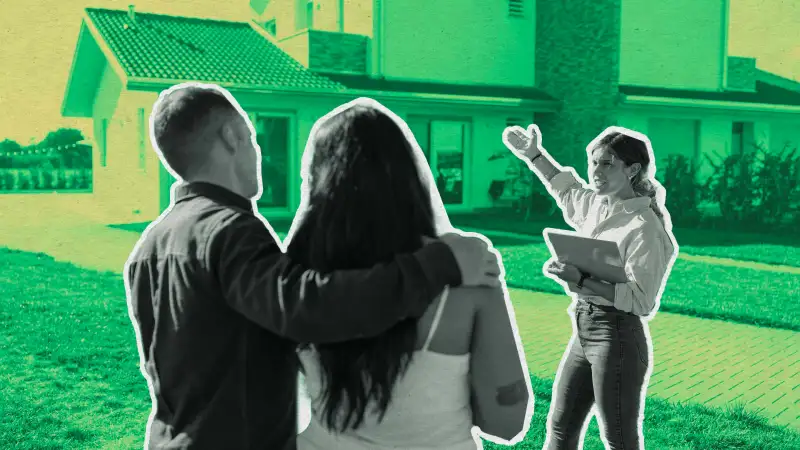 Sellers are quickly adapting to the new normal in the housing market, and it's resulting in buyers getting better deals on home sales.
Nearly 42% of home sellers gave buyers concessions during the last three months of 2022, according to brokerage Redfin. It's the highest share ever recorded by Redfin, though bear in mind the data only goes back to 2020.
The previous high was nearly 41% of sellers giving concessions to homebuyers during the three-month period ending in July 2020, back in the early days of the COVID-19 pandemic. For the sake of comparison, during the spring and early summer of 2022, when competition for homes was fierce, only about 25% of sellers were giving buyers concessions.
Seller concessions often involve an agreement in which the seller pays part of the closing costs on a home sale. However, as the housing market has slowed to a crawl because of rising mortgage rates, homebuyers are asking for a lot more.
"Buyers are asking sellers for things that were unheard of during the past few years," said Van Welborn, a Redfin real estate agent in Phoenix, in a news release.
More home sellers offering concessions to buyers
So what exactly are buyers asking for? In addition to covering the closing costs, many sellers are offering money to cover the cost of home repairs, mortgage rate buydowns and even warranties on household appliances. In some cases, sellers are offering concessions in addition to a reduction in price.
Buyers are feeling more empowered during negotiations as their offer is often the only one on the table, said Welborn. They are also well aware of how much equity homeowners gained during the pandemic and know sellers can afford to give sizable concessions. Sellers are more open to negotiating as they adjust to a much less competitive market.
"It took a while, but seller expectations are coming back down to earth," said Welborn. They realize that "they're not going to get $80,000 over asking price like their neighbor did last year."
San Diego was the city with the highest percentage of sellers giving concessions, at 73% in the fourth quarter of 2022, followed by Phoenix (63%) and Portland, Oregon (62%). On the other end of the spectrum, only 13% of home sellers in New York City gave concessions, the lowest share reported by Redfin agents.
Concessions are becoming much more common as a way for sellers to attract buyers and complete the sale without having to resort to a price cut. But they could also be affecting the housing market in a less perceptible way.
Reported sales and list prices are the data points that go into calculations for year-over-year home price growth. Buyers that aren't getting a break on the sales price are still saving thousands of dollars through seller concessions. They're basically getting the home for a lower price even though the headline number may not reflect it.
More from Money:
5 Expert Predictions for the Housing Market in 2023
'Everything Is Negotiable': 5 ways Homebuyers Can Take Advantage of Today's Market
House Won't Sell? 6 Ways to Sweeten the Deal and Attract Buyers