For Buyers, the Housing Market Feels 'Like 2021 All Over Again'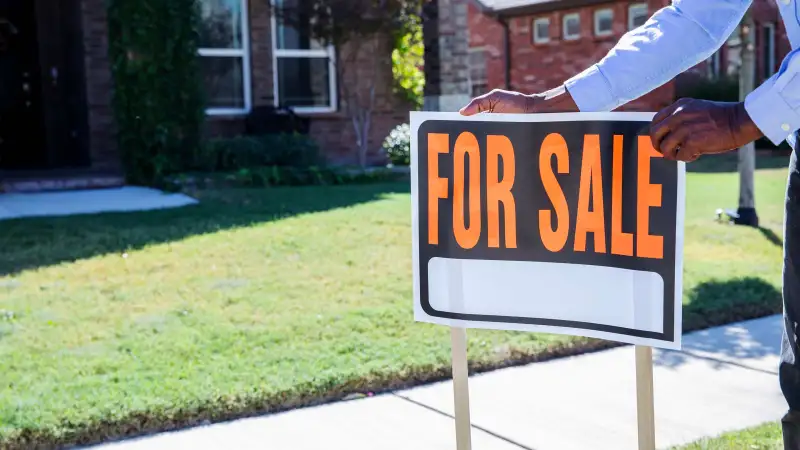 Potential buyers hoping home prices will come down to earth will have to wait a little longer. The lack of housing supply is shoring up both asking and sales prices.
For the first time in almost a year, the typical home on the market is selling above the list price, according to a new report from brokerage Redfin. During the four weeks ending July 2, nearly 37% of homes sold above their list price, the highest number in ten months.
"Almost every home is getting multiple offers and selling over asking price," Jeremy Lucas, a Redfin agent in Portland, Oregon, said in a press release. "The lack of supply is making it feel almost like 2021 all over again."
Low inventory keeps home prices high
Although housing sales have cooled significantly from their frenetic pandemic pace, home prices haven't followed suit.
Homebuyer interest continues to outpace the number of homes for sale in many markets. The number of active listings (or how many homes are for sale at any given time during the month ending July 2) was down by more than 11% year-over-year, the largest decline since April 2022.
The inventory shortfall is partly due to homeowners who purchased or refinanced their homes when mortgage rates were at 3% or lower. With current mortgage rates averaging close to 7% or higher, many owners feel trapped by that low rate, and buying another home at a much higher one doesn't make sense unless the owner absolutely needs to sell.
Thanks to the lack of housing supply, home prices have avoided a meaningful decline.
The current median home sales price is $383,800, according to Redfin, which is just $1,000 lower than the median in May 2022, when prices were near their peak.
Newly-listed homes are even more expensive. The median asking price for houses recently put on the market is $395,725, Redfin says.
Bottom line
People still want to buy homes, even in a housing market as tough as this one.
According to Redfin, requests for home tours and other homebuying services are up 11% compared to last year. The number of tours taken was also higher, rising by 6% compared to the start of 2023.
When homebuyer interest will wane is anybody's guess. But with mortgage rates hovering around 6.8%, most buyers will have to get creative to afford a home purchase — or be patient and wait until prices finally cool.
More from Money:
The 10 Cities with the Biggest Drops in Rent Prices Since Last Year
The Number of Homes for Sale Just Reached a Record Low
A Record-High Share of Homebuyers Are Looking to Relocate Right Now