You May Already Be Too Late for the Hottest Holiday Toys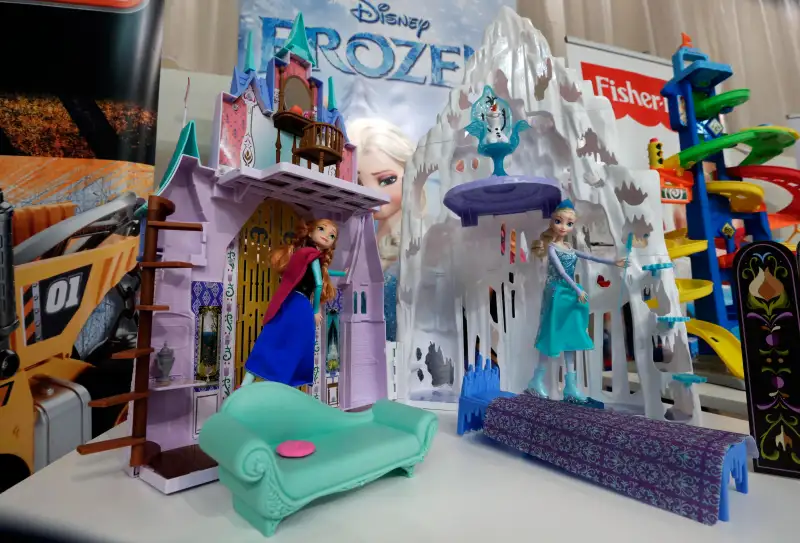 If you still have Disney's Frozen Castle and Ice Palace Playset on your holiday gift list this year, you may already be out of luck.
With Christmas approaching, the $119 toy—made by Mattel Inc—is sold out. Of course, you can find it at resellers for about $225 and even as high as $700 on eBay. There are still plenty of other Frozen-themed toys available—but only for now.
Industry analysts, poring over results from the Thanksgiving holiday week, say the hottest 25 toys have already hit their price lows and will only get more expensive as Christmas nears and the remaining inventory flies off stores' shelves.
The silver lining? Retailers made a huge bet on toy inventory this holiday season—ordering twice as many shipments of Legos as last year, for instance, according to research firm Panjiva.
Expect fierce price competition at major retailers like Wal-Mart Stores Inc and Target Corp, which carry thousands of toys, notes Jim Silver, editor-in-chief of Time to Play Magazine.
"There will be huge promotions going on," he predicts.
The sales will not be nationwide shopping events like Black Friday, but will pop up sporadically, culminating in major sales on Dec. 20, the Saturday before Christmas which experts expect to be an extremely heavy shopping day.
"One by one, either loudly or quietly, they will be rolling out some amazing deals," says Panjiva CEO Josh Green.
Early Birds Get Hot Toys
Consumers love sales, but Silver notes they may be very disappointed if they can't find the hottest toys.
Besides the sold-out Frozen Castle, there are 12 to 15 items which are currently hard to find, including the Max Tow Truck. It is listed currently around $128 on Amazon.com, depending on color—well above its list price of $59.99. Another hot item is the Imaginext Supernova Battle Rover—currently available for $109.99 at Toys R Us, slightly below the list price of $119.
There are also about 25 to 30 toys that will sell out in the next two weeks, Silver says, especially the most popular new toys in the Lego, Barbie, My Little Pony, FurReal Friend, and Nerf lines.
Toys with a movie or popular culture tie-in drive demand, while interactive pets tend to be short-lived fads (think Zhu Zhu Pets or Furby).
"There are clear bets by retailers—orders for Frozen toys and My Little Pony toys are up massively versus 2013," says Green.
Most hot toys hit their price lows on Cyber Monday, according to data firm MarketTrack. This year, for example, the FurReal Friend Get Up & GoGo dog, which has a manufacturer's suggested retail price of $59.99, was being offered for $49.99 at most stores in early November. It went down to $39 just before Thanksgiving and hit $27 on Amazon on Cyber Monday.
The very next day, the dog, which responds to commands from a remote-control leash, was back up to $39. The price is now fluctuating at most stores because of limited supply.
Similarly, the My Little Pony Friendship Rainbow Kingdom Playset, which lists at $39.99, was on sale for $35 at Target on Black Friday and bottomed out at $19.99 on Cyber Monday on Amazon for a half-price sale. It is now back up to $34 at Wal-Mart and Toys R Us.
What should shoppers do if they want the hottest toys?
"Grab the hot items early and then get bargain toys when you can," Silver says. But you may have to wait until next year to employ this strategy.