Hotel 'Panic Buttons' Protect Housekeepers From Predators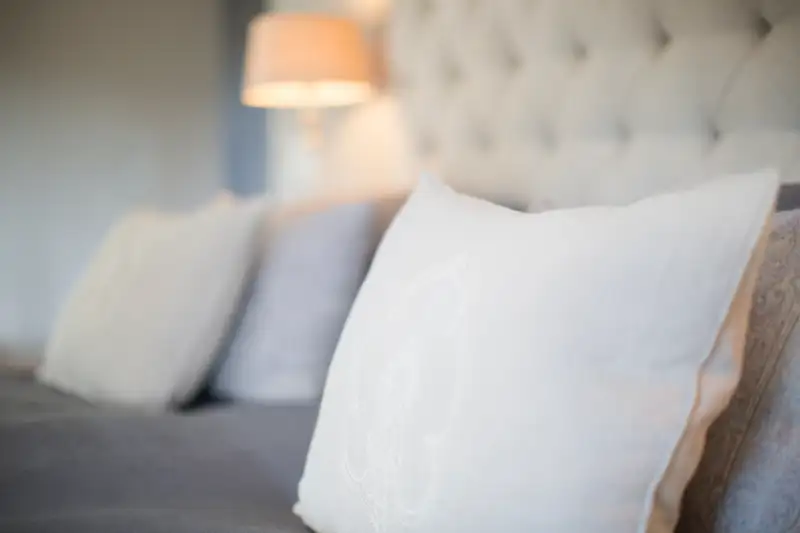 Caiaimage/Martin Barraud—Getty Images
One guest at the Westin Hotel in downtown Seattle opened his door naked and urged housekeeper Ely Dar to come in. Another offered her money in exchange for a massage. A guest once told her she was beautiful, then grabbed her in a hug from behind and called after her when she ran away.
In 17 years as a hotel housekeeper, Dar has been propositioned and pursued, and leered at by guests too many times to count. A 60-year-old immigrant from the Philippines, she's worked at the same Seattle hotel for most of her time in the U.S. because the pay and health benefits beat the alternatives. But she goes to work each day worried about what a customer might try to do: "I don't trust any of the guests," she said.
Jeff Flaherty, the senior director of global communications for Westin parent company Marriott International, declined to comment on Dar's experiences, but said the company has zero tolerance for harassment. "If we receive an allegation of inappropriate conduct, we take it very seriously and take appropriate responsive action," he said.
Stories like Dar's are newly resonant as a wide swath of industries are confronting the powerful men who harass and abuse women at work. The cases getting most attention so far have described abuses suffered by educated professionals; the experiences of low-wage, service industry workers haven't triggered the same outcry.
Hotel's Responsibility
Hotel housekeepers are particularly vulnerable. When the Equal Employment Opportunity Commission studied the factors that foster sexual harassment, it identified a series of conditions that define hotel housekeeping: language differences, "significant power disparities" between employees and management, reliance on customer satisfaction, physical isolation, alcohol consumption.
"We don't know if the predators are there," said Juana Melara, a room attendant in Long Beach, Calif. She says a former employer took more than 20 minutes to respond after she alerted them that a man exposed himself to her in a hallway. "They feel they have a right to the lady who cleans the room."
Hotels are under new scrutiny when it comes to keeping their employees safe at work, even when the threat don't come from other workers. A California court in October ruled that a hotel worker could sue her employer under state law after she was allegedly raped by a trespasser on the property. Workers' advocates have been pushing hotels to equip housekeepers with "panic buttons" to protect them from guests. And management's responsibility is likely to be an issue in collective bargaining next year, when contracts covering roughly half the unionized hotel workers across the country are up for re-negotiation.
"The employer is responsible for having a harassment-free workplace, even if the harassment is coming from a customer or client," said EEOC Commissioner Chai Feldblum. In addition to federal law that bars sexual harassment, state and local laws may apply—and may result in much bigger awards for successful plaintiffs.
Panic Buttons
Since 2013, New York City housekeepers in all unionized hotels -- hundreds of properties across the city -- have been equipped with panic buttons that summon help. Unite Here, the hotel workers union, made the devices an issue after a housekeeper accused Dominique Strauss-Kahn, then the head of the International Monetary Fund, of sexual assault. (Strauss-Kahn denied the allegations and reached a settlement with the housekeeper in 2012.)
The union hasn't completed compiling aggregate data, but a representative said the devices were used at least twice last month at one large midtown hotel by room attendants who were threatened by guests. In both cases the guest was ejected from the hotel.
In Seattle, hotel workers now carry electronic whistles, GPS-equipped buttons that alert security, or iPads with new emergency alert functions. Voters in the city approved legislation last year requiring that hotels provide such devices for workers and keep track of guests who have been accused of abuse. Chicago's City Council in October voted unanimously to require similar devices.
The American Hotel and Lodging Association, whose members include top brands like Marriott, Hilton, and Hyatt as well as owners, management companies, and independent properties, praised the Chicago ordinance, which gives hotels until next summer to implement the panic buttons. "Safety and security -- whether our employees' or our guests' --is top priority," said Rosanna Maietta, vice president for communications at the trade group.
'Endless Scenarios'
A year ago, the association had a different perspective. In internal documents reviewed by Bloomberg News, AHLA wrote that the union-backed "panic button message" was "deemed by many experts and hoteliers to be a solution in search of a problem." At the time, the trade group also said it planned to combat municipal proposals like Seattle's and those expected in Chicago and Long Beach, Calif.
The AHLA said those comments were made specifically in the context of the Seattle proposal, which the industry criticized for combining the panic buttons with other workplace rules like restrictions on housekeepers' daily workload.
The hotel industry ended up compromising with the Chicago City Council, and the proposed ordinance in Long Beach failed to pass. But the association has mounted a legal challenge to Seattle's new law, saying it infringes on customers' rights by requiring hotels to keep logs of complaints against guests.
"You might have just gotten out of the shower, and the room attendant walks into the room -- there could be endless scenarios," said AHLA's vice president for government affairs Brian Crawford. "Forcing hotels to just keep a running list of guests who are accused of harassment is not something that we want to be involved in."
Legal Liability
For hotels, the challenge is to mitigate the risk to their workers and to their business. In October, California's state appeals court ruled that a housekeeper could bring a claim against her employer under the state's Fair Employment and Housing Act. She alleged she was raped by a trespasser whose presence was known to management.
"If an employer knows a particular person's abusive conduct places employees at unreasonable risk of sexual harassment," the judges wrote, "the employer cannot escape responsibility to protect a likely future employee victim merely because the person has not previously abused that particular employee."
An attorney for the woman's employer, Pacific Pearl Hotel Management LLC, said he couldn't comment while the case was under review by the California Supreme Court.
Prevention and Response
Hotels' liability can depend on whether they're sufficiently aggressive in responding to allegations from employees and on the policies they have in place to prevent harassment in the first place, said civil rights attorney Debra Katz, a partner at Katz, Marshall & Banks who represents employees in harassment cases. "Failing to take appropriate preventative measures to protect people from things even occurring could very well lead to liability."
Julie Yap, a Sacramento-based partner at Seyfarth Shaw, which represents employers, said she advises companies to emphasize their policies against harassment by non-employees as well as employees, to encourage reporting of incidents, and to require robust training.
The hotel industry is continuing its court fight against Seattle's legislation. Meanwhile, the hotel workers' union says it will push hotels in more cities to provide devices like the panic buttons.
"It would have been really good if all the hotels would have had these things before the law passed," said Nuris Deras, a housekeeper at the Loyal Inn in Seattle. "Now the guests know that we're carrying a panic button. Now they'll probably think twice if they're trying to do anything bad."