How to Get The Most Out of Your Hotel Rewards Points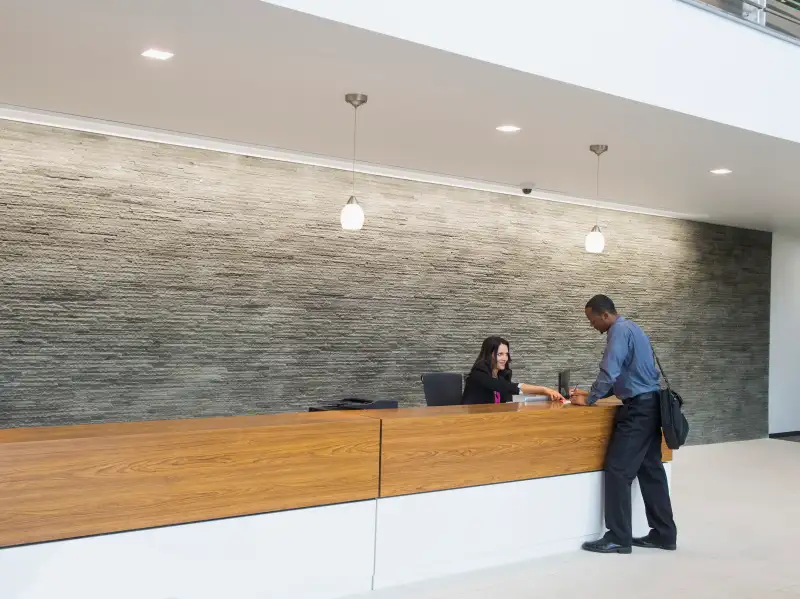 Erik Isakson—Getty Images
You've accumulated thousands of hotel points and you're ready to spend them. Whether you've earned them through hotel stays or rewards credit cards, how you redeem them could mean the difference between at an uneventful airport hotel in a major city or the vacation of a lifetime in an exotic locale.
Each major hotel chain's rewards program has a different earning and redeeming structure, but we have found that for many properties, price difference is not directly correlated to points difference. Value shoppers who do enough digging can find some great deals at beautiful properties and spend nothing to stay multiple nights.
We've compiled comparisons to give you an idea of how you can get best value for those hard-earned points.
1. Hilton Properties
Doubletree by Hilton Hotel, Des Moines Airport: 30,000 points/night
Hilton Sibiu, Romania: 10,000 points/night
There are some destinations where you don't really care what kind of hotel you book because it's not going to be a memorable experience, and others where you'll want photos you can look back on forever. You could spend a long weekend at a luxury Hilton hotel, exploring the cobblestone streets and lively squares of Romania's magical Sibiu, for the same amount of points it would cost to stay one night at a Hilton near the airport in Des Moines, Iowa.
2. Marriott Properties
SpringHill Suites New York LaGuardia Airport: 30,000 points/night
TownePlace Suites Vernal, Utah: 7,500 points/night
Staying near the airport on a New York City layover is sometimes inevitable. But New York is one of the most expensive places to redeem points, so if you're looking to get more mileage out of your loyalty points, consider less touristy towns that can give you incredible memories. For the same amount of points as a one-night stay at LaGuardia, you could get a rejuvenating four-night stay in beautiful Vernal, Utah, where you can spend your days hiking the Uinta Mountains, fishing at Flaming Gorge, rafting the Green River and stepping back in time at Dinosaur National Monument.
3. IHG Properties
Crowne Plaza Louisville Airport: 45,000 points/night
Holiday Inn Krakow City Centre, Poland: 15,000 points/night
If ultra-luxury isn't a requirement, another way to maximize your points is to pick one of the less expensive hotel brands within a chain. You can find incredible hotels, even under the less-luxurious names. The Holiday Inn in Krakow, Poland, is not only centrally located near the major sights in this city dubbed the Venice of the North, but it is also a converted palace, with all the outside ornamentation of old Europe. Enjoy several days in one of Europe's most charming cities for the same points price as one night near the Louisville, Ky., airport.
5. Hyatt Properties
Park Hyatt Zurich: 30,000 points/night
Grand Hyatt Santiago: 8,000 points/night
If you are looking to get away to a beautiful city filled with culture and breathtaking landscapes, then both Zurich, Switzerland, and Santiago, Chile, fit the bill. However, if you want to use your points to get free nights, then you can stay for almost four nights at the Grand Hyatt Santiago for the same amount of points needed for one night at the Park Hyatt Zurich. Considering the Santiago property costs between $250 and $300 a night on average, 8,000 points is an excellent deal.
6. Hyatt Properties
Grand Hyatt San Francisco: 20,000 points/night
Hyatt Vineyard Creek Hotel & Spa, Sonoma: 12,000 points/night
For almost the same number points required for one night in San Francisco at a Grand Hyatt hotel, you can head down the road to beautiful Sonoma and make it a weekend trip, without having to sacrifice luxury. Twelve thousand points is a great deal for the Sonoma Hyatt, which can clock in at $300 a night. Not only will you be in picturesque wine country, but you're also close enough to San Francisco to experience the excitement and culture of the big city.
6. Hilton Properties
Doubletree by Hilton Hotel & Residences Dubai – al Barsha: 50,000 points/night
Hilton Salalah Resort, Oman: 5,000 points/ night
If you are looking to head to the Middle East, you may consider staying at the luxurious Hilton palace in Salalah, Oman. While Dubai in the United Arab Emirates is more of a tourist destination, it is also much pricier for even medium range hotels such as the Doubletree. Alternatively, the Hilton Salalah resort in Oman is truly fit for a king and comes in at a mere 5,000 points per night, meaning you could have a 10-day vacation at this luxurious resort for the same price as one night behind the shopping mall in Dubai.
7. SPG Properties
Pine Cliffs Residence, Albufeira, Portugal: 20,000 points/night
Convento do Espinheiro, Evora, Portugal: 10,000 points/night
Saving points doesn't have to mean forgoing luxury or a great destination. We checked out two hotels in the SPG Luxury Collection, both in quaint towns in Portugal, and found that for half the points of the Pine Cliffs Residence in coastal Albufeira, you can stay a night in the Convento do Espinheiro in Evora. Evora is a UNESCO World Heritage Site infused with history and striking architecture. While both hotels are highly rated and full of charm, if you want a good deal on a European countryside experience, this could be an ideal choice. Note that both of these properties only offer reward nights during the off-season.
8. Marriott Properties
Residence Inn Edinburgh, Scotland: 35,000 points/night
St. Pierre Marriott Hotel & Country Club, Chepstow, Wales: 25,000 points/night
While this isn't as much of a points difference as some of the other comparisons, it's still a pretty spectacular deal when you look at the properties. For a beautiful vacation in the United Kingdom, you can spend fewer points staying in a castle in the countryside of Wales than at a Residence Inn in Edinburgh, Scotland. Of course, both areas offer different attractions, but if it's luxury you're after and a royal UK experience, then the St. Pierre might be a good use of your points, with points left over for more travel. Return to first slide.
More From CreditCards.com: