A House That Once Belonged to Rosie O'Donnell and Russell Crowe Is on the Market for $4.75 Million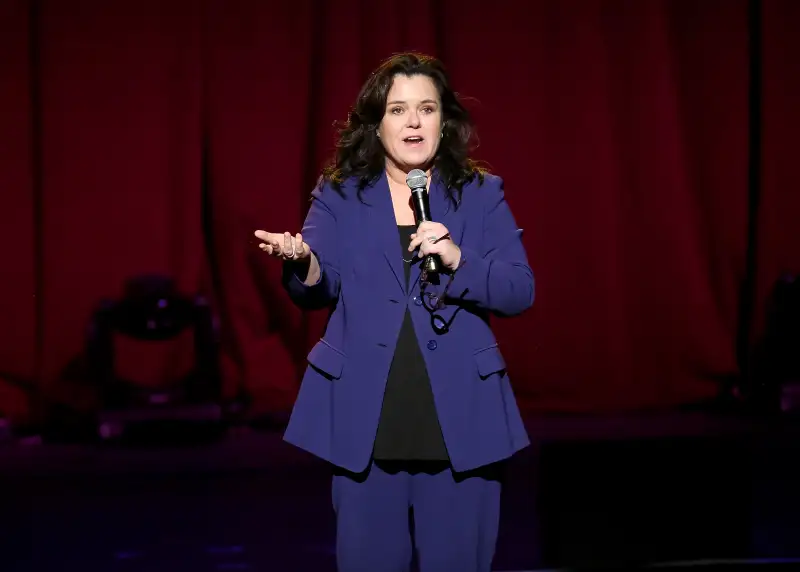 Paul Zimmerman—WireImage for V-Day
(NYACK, N.Y.) A house that's been a celebrity magnet for decades is on the market in the New York City suburbs.
According to the Journal News , actress Helen Hayes and her husband, playwright Charles MacArthur, bought "Pretty Penny" in Nyack (NY'-ak) in 1932.
Their guests included Ronald Reagan, Marilyn Monroe, Rosalind Russell, Ed Sullivan, Noel Coward, Laurence Olivier, Katharine Hepburn and Vivien Leigh.
Comedian Rosie O'Donnell bought it in 1996 for $770,000, and then it changed hands a couple of times.
Russell Crowe rented it for six months while filming "American Gangster" in 2006.
The current asking price is $4.75 million.
The 7,000-square-foot, 1858 Italianate Victorian home features six bedrooms, eight bathrooms, several fireplaces and Hudson River views. It comes with a 60-foot swimming pool, terraced gardens, koi pond and fountain.