Housing Affordability Is Now at 'the Lowest Level in History'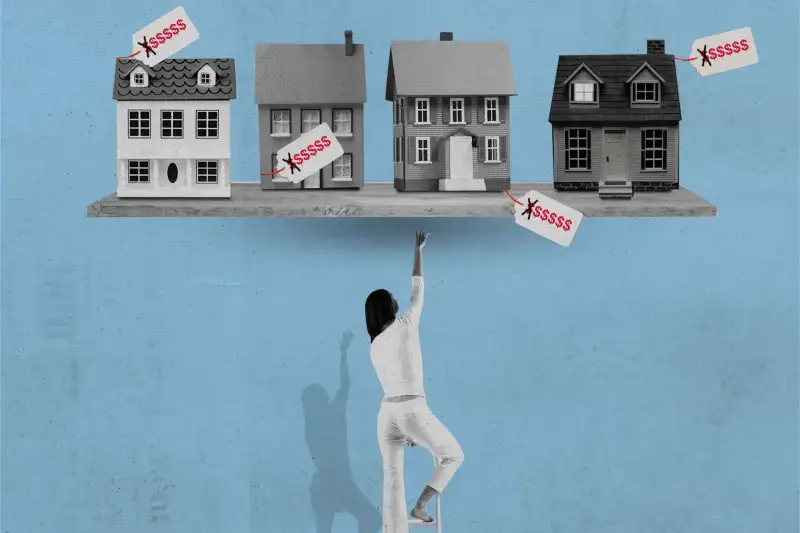 Home prices are falling, but that doesn't mean it's getting any easier to buy. A new analysis from real estate brokerage Redfin finds that just 21% of homes for sale in 2022 were considered "affordable" for the typical household. That's half the portion that was considered affordable just a year earlier.
Redfin considers a home listing to be "affordable" if the estimated monthly mortgage payment on the property accounts for 30% or less of the local median income.
What the experts are saying
Redfin's experts attribute a large part of the decline in affordability to a steep rise in mortgage rates last year. Over the course of 2022, the average rate on a 30-year fixed rate loan more than doubled — from 3.22% at the beginning of January to 6.48% at the end of December, according to data from Freddie Mac.
Combine that with a shortage of new listings and the fact that home price growth outpaced income growth during the pandemic, and it's no wonder housing affordability has dropped to what Redfin deputy chief economist Taylor Marr calls the "lowest level in history."
What's next for the housing market
Marr is optimistic that affordability conditions will improve in the coming months — once borrowing gets a little cheaper. "Mortgage rates will eventually come down as the Fed makes progress fighting inflation, and home prices have already begun falling," he said.
Redfin data shows that home prices declined on an annual basis in February for the first time since 2012, and a recent Reuters poll showed that property analysts expect home prices to decline 4.5% in 2023.
More from Money:
10 Cities With the Biggest Increase in Homes for Sale Compared to a Year Ago
All-Cash Home Sales Are Booming in These Cities Thanks to High Mortgage Rates