These Are the Hottest Housing Markets of 2016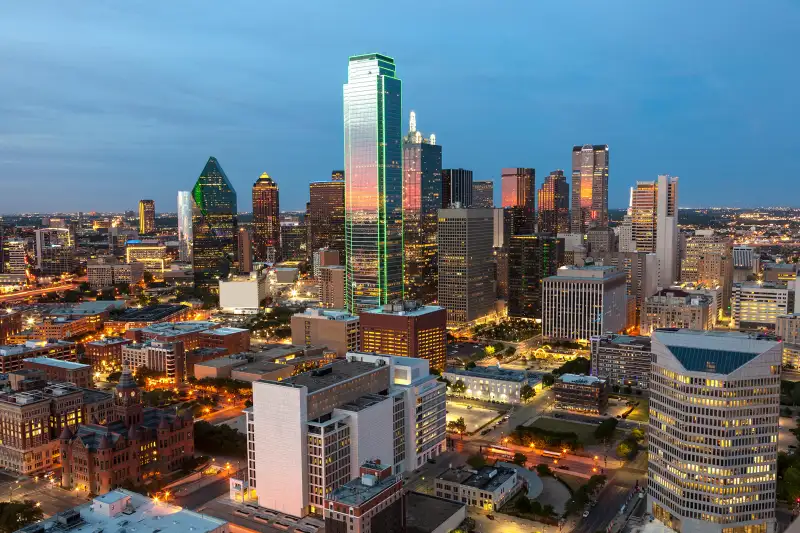 It's getting even more expensive to become a homeowner — especially if you're looking to buy in Seattle or Dallas.
Those cities saw their median home prices rise to the highest point ever: $385,000 in Seattle and $240,156 in Dallas, according to a report released Thursday from real estate data company ATTOM Data Solutions.
Across the nation, home prices reached an all-time high of $231,000 in June, up 6% from May and up 9% over the same time last year. That exceeds the peak set before the housing crisis, when they reached an average of $228,000 in 2005. June also marks the 52nd month in a row of rising home prices across the nation.
The spike in home prices is being helped along by falling mortgage rates, which have plummeted to three-year lows, said Daren Blomquist, senior vice president at ATTOM Data Solutions. It's also a sign of confidence in the rebounding housing market and the economy as a whole. For instance, job growth nationwide soared in June, and consumer confidence has remained high even amid global economic shock following Britain's decision to leave the European Union.
Read More: Why You Should Think About Refinancing Your Mortgage (Again)
Seattle's increase in home prices can be explained by "not only continued faith in the housing market, but also the buoyancy of the regional economy," said Matthew Gardner, chief economist at Windermere Real Estate, who covers the Seattle market, in a statement. (The city is a thriving tech center that houses multiple Fortune 500 companies, including Amazon and Starbucks.)
A similar phenomenon can be seen in cities around the country. Nearly a third of the 130 metro areas analyzed saw all-time home price highs in June, including Minneapolis, at $235,950, Atlanta ($192,000), and St. Louis, ($190,209).
Salisbury, Md., ranked as the metro area that saw the largest year-over-year increase in median home prices, up 22% since 2015, to $225,000. It was followed by two Florida cities: Pensacola, up 21% to $169,000, and Tampa, up by 20% to $175,000.
In addition to Tampa, other major metro areas (those with populations above 1 million), with big gains were Orlando, with a 13% bump over last year, and Phoenix, Austin, and Portland, Ore., close behind at 12%.
While a healthy housing market is a positive thing, rising prices are making homeownership an increasingly difficult goal, particularly for first-time buyers. "Housing affordability in the region is getting tested — specifically in the market areas that are within easy reach of the major employment centers," noted Seattle's Gardner.
If you're looking to sell, however, the good news is that houses sold for an average gain of about $41,000. San Francisco ranked as the metro area with the highest average price gain, at 72%, followed by San Jose, at 66%, and Fort Collins, Colo., at 59%.