A U.S. Debt Default Could Send the Housing Market Into a 'Deep Freeze'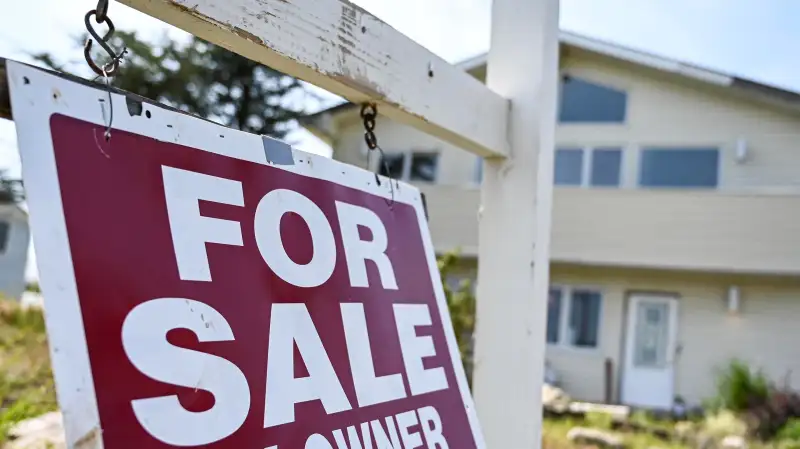 If the U.S. defaults on its debt, the economic effects could be catastrophic, potentially causing the already struggling housing market to slump further.
An analysis released Thursday from the real-estate marketplace Zillow sheds light on just how damaging a potential debt default could be on the housing market. The picture is bleak. Jeff Tucker, a senior economist at Zillow, projected that home sales would plummet, mortgage rates would climb even higher, and buyer housing payments would soar by over 20%.
"Home buyers and sellers finally have been adjusting to mortgage rates over 6% this spring, but a debt default could potentially raise borrowing costs even higher and send the market into a deep freeze," Tucker said in a statement Thursday.
In his report, Tucker stressed that the U.S. has never before defaulted on its debt, and that he believes one is not likely to happen. Still, the U.S. could run out of cash to pay its bills by as early as June, according to recent estimates.
What the research says
A debt default, while unlikely, could trigger 30-year mortgage rates — which are currently hovering above 6% — to jump to as high as 8.4% in September before falling below 7% toward the start of 2024, according to Zillow.
As a result of higher rates, the mortgage payment on a typical home could skyrocket upwards of 22% by September.
Zillow estimated housing market activity would also fall sharply, with existing home sales plummeting 23% at its worst. Between July 2023 and December 2024, the cumulative decline in home sales would be over 700,000, Tucker said.
Home values, which Zillow currently predicts to rise 6.5% by the end of 2024, would end up being 5% lower if a default were to happen.
To avoid a debt default, lawmakers — who are currently gridlocked — must decide the path forward: raising the debt ceiling, hiking taxes, slashing government spending or a combination. Other more fringe alternatives include minting a $1 trillion coin or abolishing the debt ceiling altogether.
"Any major disruption to the economy and debt markets will have major repercussions for the housing market, chilling sales and raising borrowing costs," Tucker wrote in his report, "just when the market was beginning to stabilize and recover from the major cooldown of late 2022."
More from Money:
Are Social Security Payments at Risk if the U.S. Defaults on Its Debt?
'Stock Prices Will Crater' if the U.S. Defaults on Debt, Economist Warns