High-Yield Savings Accounts Are Offering APYs Around 5%. How Long Will It Last?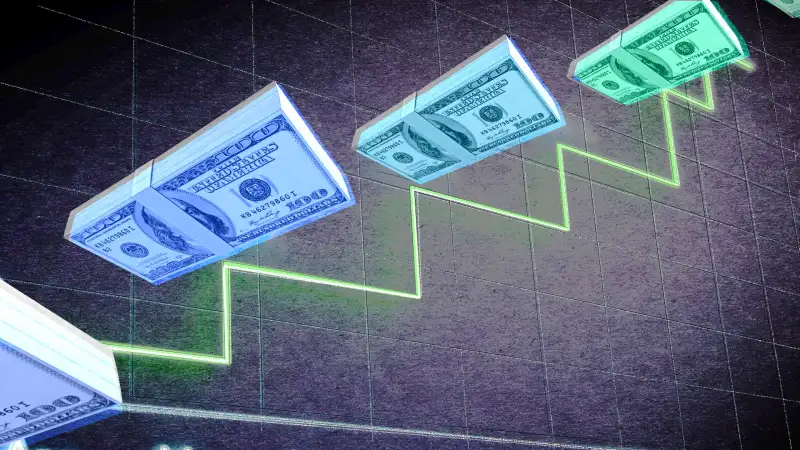 *Rates and APYs are subject to change. All information provided here is accurate as of August 29, 2023.
If you're one of the many savers taking advantage of a high-yield savings account right now, you may be enjoying annual percentage yields (APYs) of around 4-5%. Thanks to interest rate hikes from the Federal Reserve, it's become a great time to save — but how long will these high yields last?
While the average return on a savings account lingers at just 0.43% according to the FDIC, high-yield savings options like CIT Bank and mph.bank are offering much more satisfying yields of 5.05% and 5%, respectively. But of course, yields haven't always been this high, and they won't stay that way.
Why APYs on high-yield savings accounts are so high
High-yield savings accounts are simply savings accounts that offer higher APYs than typical savings options. But why are some banks choosing to offer such favorable rates to clients? The answer has to do with the Federal Reserve's interest rate hikes and how they affect banks' borrowing costs.
"When the Fed raises the benchmark interest rates, that increases the costs for banks to borrow and lend money from each other," Amy Arnott, portfolio strategist at Morningstar, explains. This causes a ripple effect as banks charge higher rates on loans to individuals and corporations. This explains why mortgage rates are so high, for example.
But banks are also competing to attract deposits, so they raise APYs on savings accounts to satisfy customers and attract new ones.
"If you save $1 today, and you know your bank's not going to pay you to save, there's not a lot of incentive to put it in the bank," Bartlett Wealth Management advisor Kyle Pohlman says. "But when you know that the bank's going to pay you 5% to save that dollar, you're a little less likely to go out and buy something with it."
Where are rates on high-yield savings accounts headed?
Banks can change rates as they see fit, including adjusting an APY while you're earning in a savings account. In other words, they aren't locked into a particular rate like they are with some other savings options, like a certificate of deposit (CD).
Pohlman says that when it comes to predicting savings APYs, the Federal Reserve's decisions — rate hikes, pauses or cuts — are the biggest determinant of where APYs will go. The Fed has raised interest rates 11 times since March 2022, and while Fed Chair Jerome Powell recently said more rate increases may be necessary, many experts say we may be nearing the end of the rate hike cycle.
Adam Stockton, head of retail deposits at data company Curinos, says "we're probably close to the top," when it comes to interest rates.
But Stockton says that even if we do see another increase, there's no guarantee of a bump for savings account's APYs. He explains that banks must balance between increasing rates to attract more customers and the costs associated with high APY payouts.
"Is the cost [for banks] worth it? For some banks, the answer is going to be yes, and for others, no," Stockton says.
Even if 2023 sees stagnating or slightly higher rates, 2024 will likely be a different ballgame. The consensus among experts Money interviewed seems to be that eventually, the Fed will be satisfied enough with inflation to cut interest rates, in turn pushing savings account's APYs back down.
"If inflation continues moderating, that takes a lot of pressure off of the Fed to continue with future interest rate hikes," says Arnott. Under this scenario, she adds, high-yield savings APYs would likely stabilize, or even drop lower if the Fed decides to cut rates. Though she says, "that probably would not happen until early 2024 at the earliest."
Keep in mind, though, that just as interest rates rising doesn't necessarily translate to higher savings rates, interest rates sinking doesn't mean immediately lower savings rates, either. Ross Mayfield, investment strategist at Baird, agrees that we could well be at the top as far as APYs go, but notes that the lingering effects of inflation and high demand for credit could keep interest rates elevated.
"Even with the Fed moving toward the sidelines, a higher-for-longer rate environment is a distinct possibility," Mayfield says. "At a minimum, we're unlikely to revisit the rock-bottom rates seen in the mid-2010s."
In sum, experts tend to agree that the pot won't be getting much sweeter when it comes to APYs on high-yield savings accounts. The Fed has effectively used its interest rate hikes to get inflation figures near where it wants them to be. From here, savings rates might stay elevated, even as the central bank moves to decrease interest rates — but they'll eventually have to come back to Earth, much to the chagrin of savers.
More from Money:
Home Values Will Rise 6.5% Over the Next Year: Zillow
5 Popular Strategies People Are Using to Escape Credit Card Debt
Here's the Risky Move Many Investors Made Due to Fear of a Recession