How I Bargain-Hunted My Way to a Deal on Summer Camp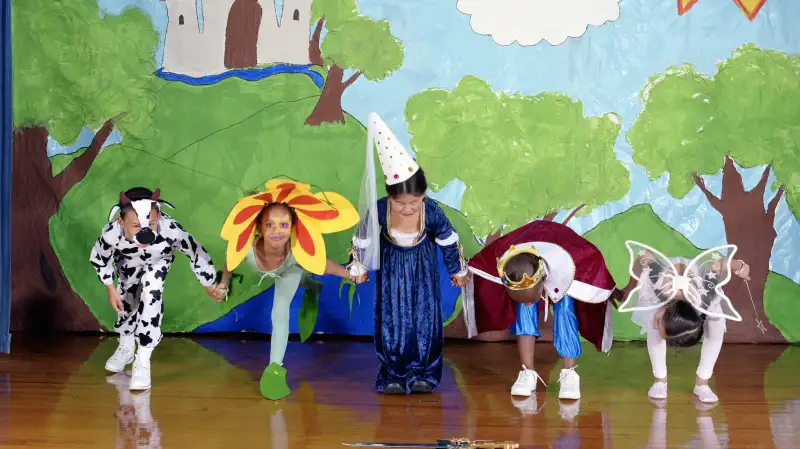 Dirk Anschutz—Getty Images
Summer time has officially arrived, which means that many working parents are now frantically looking for fun and affordable summer child care. The words "camp" and "affordable" aren't often used in the same sentence, but I've found summer camps can be inexpensive—if you deal hunt.
But first, let me address the alternatives: In-home childcare in my area of Houston runs $10 an hour for two children. Sure, I would love to have someone here at home to watch them and make their lunch and take them to the pool, but based on a normal 40-hour week I would be paying $400. That's $4,800 for a 12 week summer. Daycare in my area ranges from $900 to $1700 a month. Multiply that by two, add on summer field trip fees, and I may as well quit working for the month, because I will be spending most of my income on child care costs.
If you can believe it, my husband and I have found that summer camps not only helped us save over these other options, but provided our kids with some really great experiences.
My first secret: Checking discount deal sites like Groupon and LivingSocial, which sometimes offer summer camps with steep cuts off the regular price.
For example, my daughters really wanted to attend a robotics camp, and unsurprisingly technology camps are expensive. In our case it was $399 a child for a camp that ran from 9 a.m. to 3 p.m. I wasn't going to fork over almost $800 to send my two girls there for a single week, but I still wanted to give them the chance to try out something they were interested in, especially something in the math and science field.
So I started searching for a cheaper option, and that's when I found a Groupon discount promotion for the program. We were able to save over 50% with our online coupon, cutting our costs down to $318 for both girls, or less than the sticker price for one child.
My second secret: Look to local churches and schools, which often host some of the least expensive camp options and yet as part of their mission provide volunteers, teachers or paid personnel who have training and experience.
A local church offers an amazing music camp for just $90 per week per child, from 9 am to 3 p.m. My children not only enjoy the music experience but also learn during special sessions: One is taking a guitar class while the other is learning set design and production. At the end of the week, the camp puts on a performance for friends and family in the evening, so that everyone can attend. I may have to pack their lunch, but the total cost of this particular camp is only $180 for both girls, saving me more than $200 in weekly summer childcare expenses over a sitter or upwards of $500 vs. a daycare.
Both camps offer additional hours both before and after the camp for a nominal fee, so parents who don't have a flexible schedule can still take advantage of these opportunities during the summer. Most camps will offer this option, just be sure to check how much extra it will be to make sure it's still a good deal.
This is my fifth year using summer camps instead of traditional child care and baby-sitting options. Not only do I save money each month, but the children also get the opportunity to pursue a number of different activities that we may not have the time or the budget for during the school year. Now that's summer fun!
__________
Lisa Carey is a mom to four children ranging in ages from 7 to 27, a freelance writer, social media maven and blogger. You can find her saving for tomorrow and living for today on Money Saving Parent. She also shares parenting tips in her Houston Family column on Examiner.com.
Watch for other topics this week on affordable last-minute child care:
TUESDAY: Bartering with family and friends
FRIDAY: Negotiating with your boss for flex time