How Long Does Retirement Last? Many Americans Don't Know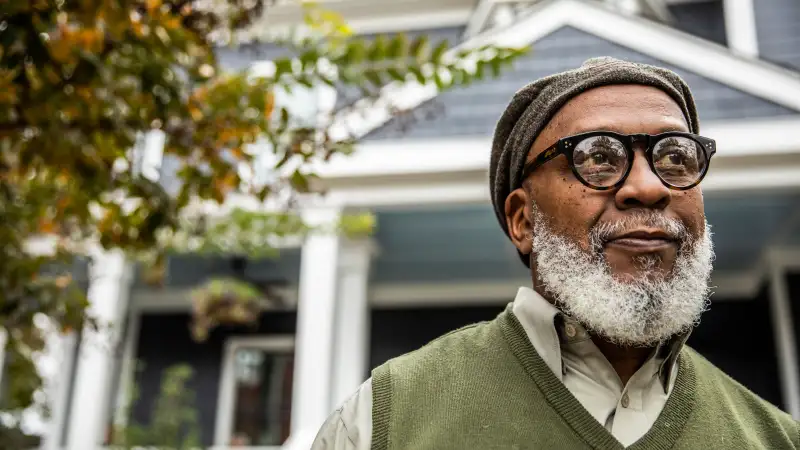 Most Americans don't have a good sense of how long they'll live in retirement, skewing their perceptions of how much they'll need to save to settle down comfortably.
The average 60-year-old American male lives to age 82, and the average female lives to 85 — figures that more than half of the respondents to a new survey either didn't know or underestimated.
The research, which comes from the TIAA Institute and a center at the George Washington University School of Business, finds that Americans' poor "longevity literacy" is an impediment to proactive retirement planning.
The authors of the report argue that when people understand life expectancies, they're more likely to adequately save for retirement and in turn enjoy better experiences when they retire.
"If you don't have a realistic understanding of how long you are likely going to live, you are missing one of the most foundational components of any plan: a time horizon," says Surya Kolluri, head of the TIAA Institute. "If we can improve people's longevity literacy, we can help create better retirement plans."
Americans underestimate how long they'll live
The survey asked 3,500 U.S. adults to select, from three different choices, the age that they thought was the life expectancy of a 60-year-old person of their gender.
Only 10% of the respondents picked the answer that overestimates life expectancy, while 37% got the question right and 25% picked the underestimate. The rest, 28% of the respondents, said they didn't know.
Women were much more likely than men to demonstrate longevity literacy, with 43% of women selecting the correct age compared to 32% of men.
Gen Z and Gen Y respondents also showed poor understanding of life expectancy as only 30% of them answered the question correctly.
The survey included retirees so the researchers could evaluate correlations between longevity literacy and financial comfort in retirement.
Among retirees who correctly answered the longevity question correctly, 81% saved for their retirement during their careers, compared to only 57% of those who answered incorrectly.
Higher shares of the cohort with longevity literacy also reported that they find it easy to make ends meet, enjoy a lifestyle that satisfies their expectations and feel confident they have enough money to live comfortably through retirement.
Considering this data, the authors conclude that initiatives to improve longevity literacy could better the financial outcomes of Americans in retirement.
Just how much should you save for your post-work years? The amount of money you'll need depends on the age at which you want to stop working and the lifestyle you envision, but Money has some helpful rules of thumb for how much to save for retirement to help you along.
More from Money:
The 8 Best Roth IRA Accounts of 2022
Save for College or Retirement? New 529 Rule Makes It Easier to Help Your Kid Do Both