It's Jaw-Dropping How Little It Costs to Make an EpiPen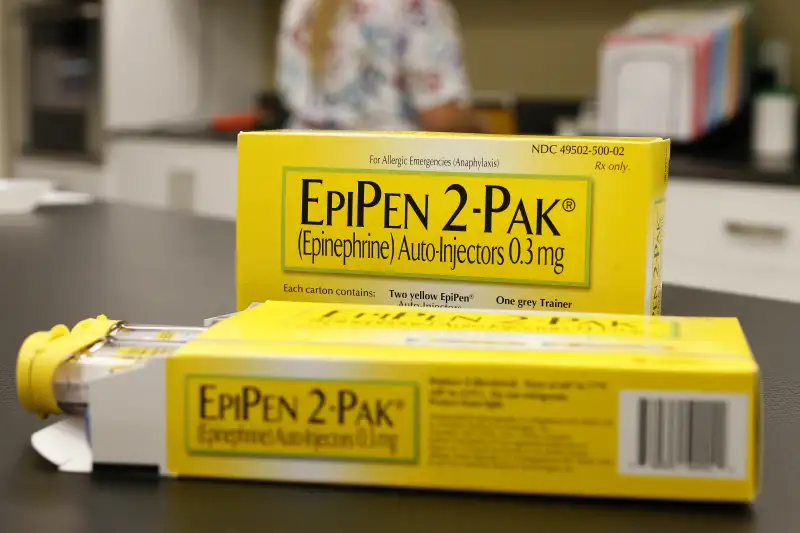 Bloomberg—Bloomberg/Getty Images
Another day, another infuriating bit of news about Mylan's pricey — and lifesaving — EpiPen: Pharmaceutical industry experts estimate that the medicine and its auto-injector, for which Mylan charges roughly $300 a pop, cost around $30 to produce.
According to one medical technology consultant cited by NBC News, Mylan might pay even less, maybe as little as $20, for each EpiPen, which cost patients a retail price of more than $600 for a two-pack. The dose of epinephrine that can prevent a person with allergies from going into fatal anaphylactic shock costs about $1, PA Consulting Group head of medical technologies Kevin Deane said, and the components of the device probably run between $2 and $4. Mylan would also have to pay research and development royalties to Pfizer, which actually manufactures the EpiPen through a subsidiary.
Read Next: Mylan Cuts EpiPen Prices, Blames Obamacare Rather than Greed for High Costs
What makes this all the more galling is that Mylan CEO Heather Bresch went on CNBC and tried to blame everyone but Mylan, even though it hiked the price of an EpiPen by more than 500% since 2008. When that didn't quell the outrage (surprise, surprise), the company made a big deal of announcing it would make a generic EpiPen — for $300 per two-pack, a price point experts say could possibly even lead to even higher profits for Mylan because production and distribution of generics cut out some of the middlemen that make name-brand drugs cost more.