You May Be Mishandling Credit Cards (Even If You Don't Have Any)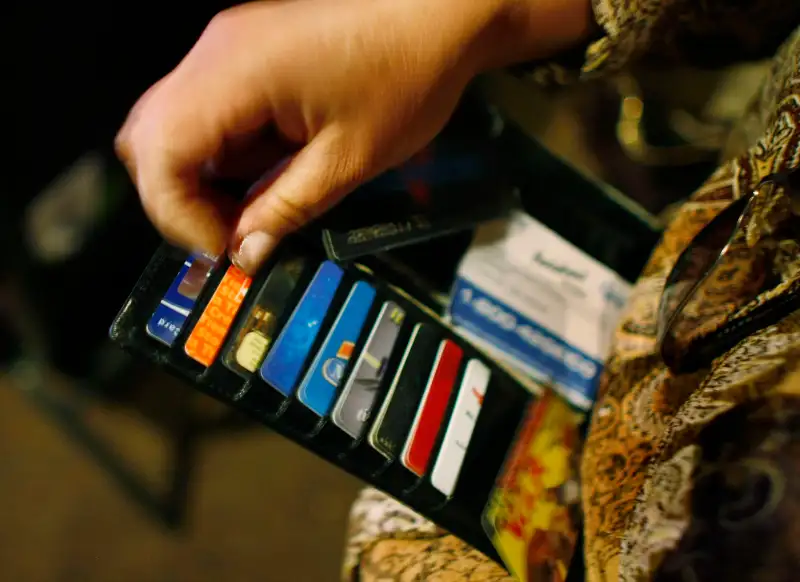 Even if you aced Credit Cards 101 many years ago, it might be time to re-evaluate your use of credit.
The basic rules apply, but a deeper understanding could save you money and protect your credit score.
Here are three surprising ways in which your use—or non-use—of credit cards may be hurting you.
1. Paying off big balances only once per month
Paying off your balance in full each month is considered the pinnacle of responsible credit card behavior. If you do that, you'll avoid interest charges, you won't accumulate credit card debt and you'll be an attractive applicant the next time you want to apply for a credit card or loan.
But there's a case to be made for paying your card off even more often. That's because a big chunk of your credit score — about 30% — is influenced by your credit utilization ratio, which is the amount you owe as a percentage of your available credit. If you make a large purchase that eats up a big portion of your available credit, your utilization ratio might look too high, and your credit score could suffer.
Read Next: The Best Credit Cards of 2015
Let's say you have a credit card with a $10,000 limit. You're remodeling your kitchen, so you go to a home center and pay for new cabinets and appliances. Suddenly you've got a balance of $6,000 on your card. Even though you plan to pay it all off before the bill is due, for the moment you have a credit utilization ratio of 60%—which is higher than it should be. If your credit card company chooses this moment to report your activity to the credit bureaus, it looks like you're carrying a big balance.
What to do instead: If you make a big purchase that bumps your credit utilization ratio above 30%, consider paying all or part of the balance immediately, even before the due date on your bill. That way you're not risking a hit to your credit score from a temporarily high balance.
2. Avoiding credit cards entirely
If you don't have any credit cards, you can't pay late or run up a balance or go over your credit limit. You should have a perfect credit score, right?
It doesn't work that way. Having no credit at all is similar to having bad credit, from a lender's perspective. It's easier to build your credit score up from nothing than it is to improve it if you've made mistakes that put you into bad credit territory. But it's still a good idea to begin building a strong credit profile.
For one thing, if you want to buy a house or a car and you need financing, you may be out of luck if you don't have any credit history at all. For another, mundane tasks such as reserving a hotel room, renting a car or buying a tank of gas are harder to do without a credit card.
What to do instead: To build a track record as a responsible credit card user, you need a credit card. But it's hard to get a credit card if you don't already have one. The best option for people with no credit history is often a secured credit card. With those cards, you put down a deposit, which the card issuer holds as collateral in case you run up charges on the card and don't pay your bills. Once you get the secured card, make sure to use it at least once a month and pay the balance off completely. That will help boost your credit score, and you should soon be able to qualify for an unsecured credit card and recoup your deposit.
3. Paying unnecessary fees
If you're like most credit card users, you're walking around with multiple cards in your wallet. But are you really using them as wisely as you could? It's possible that you're paying fees you could avoid.
Here are some common culprits:
Annual fees: Some of the juiciest rewards cards do charge annual fees, which may be worth the cost if the rewards are worth more than the fee. But if you're not maximizing your rewards, or if you're still paying an annual fee on a card you don't use very often, it might be time to cut your losses and change to a no-fee card.
Foreign transaction fees: Just because it's the best card for shopping at your local supermarket at home in the States doesn't mean it's the best card for buying an espresso in Milan. Foreign transaction fees are often 3% of your purchases, which can add up. If you're planning a trip abroad, see if any of your cards waive these fees, or look for a new card that charges no foreign transaction fee.
Balance transfer fees: This one is tricky, because most credit cards charge a fee to transfer a balance. However, there are a couple that let you do it for free — but only for a limited amount of time after you open the card. Thinking about transferring a balance? These cards are some of our favorites.
Late payment fees: Sometimes you need to pay interest for a little while, especially if you're paying off a big purchase. But you should avoid paying late at all costs. It can wallop your credit history, and the fees can be exorbitant.
The takeaway
You may be pretty smart about credit cards already, but chances are you still have a few things to learn. Your credit score and your overall financial health could benefit if you pay closer attention to when and how you use credit cards.