The Crazy Easy Trick to Getting a Credit Card Fee Waived or Your Rate Lowered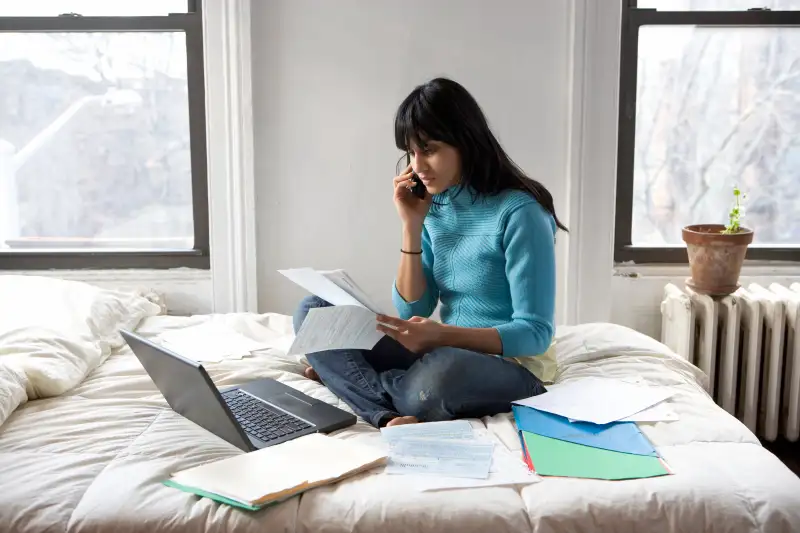 Robert Warren—Getty Images
Want to get your credit card issuer to waive a late fee or drop your interest rate? All you have to do is ask, a survey released Thursday by CreditCards.com found.
Nearly nine in 10 cardholders have successfully had a late payment fee waived after asking their credit card company to do so. And two-thirds had their requests for a lower interest rate approved.
As simple as it sounds, only 28% of cardholders have ever asked to have a late payment fee removed and only 23% have requested a lower interest rate, meaning many of us are parting with our money unnecessarily.
A late payment fee can cost up to $26 for first time offenders, according to the U.S. Consumer Financial Protection Bureau. And the difference between a 20% APR on a credit card with a $5,000 balance and an (average) 15% can be as much as $2,496 over the life of the debt if you only make a 3% minimum payment.
"If you haven't asked before and you are a decent customer, you're going to get what you ask for," says Gerri Detweiler, director of consumer education for Credit.com.
There are two other factors, the survey found, that can affect your chances at success: your age and your income.
People in households with annual incomes topping $75,000 were more likely to receive what they had requested: 72% of these folks had their rates decreased vs. 55% of those in households earning between $50,000 and $74,999. And 93% of people in higher-earning households had their late fees removed, while only 84% of those earning between $50,000 and $74,999 did.
Credit card companies also favor older cardholders. While 79% of 50 to 64 year olds had their lower-interest rate request approved, the number dropped to 59% of 30 to 49 year olds and 33% of 18 to 29 year olds.
If you're a younger and/or lower-earning cardholder, you can increase your odds of getting your issuer to give you what you want by setting the conversation up right, says Matt Schulz, CreditCards.com's senior industry analyst.
Looking to lower your card's current interest rate? "Find out what rates other card companies would be willing to offer you, then play this information off your current issuer," says Schulz. "You could say: 'I've found some other cards that I qualify for with lower rates, and while I'd like to stay with you, I would be willing to leave if you can't match the rate."
If your card issuer can't reduce the rate on your current card, ask if the company has another card that you would be a good fit for that also has a lower rate, advises Detweiler.
Looking to get a fee waived? It helps if this is your first offense: Many companies have policies that will forgive your first fee, says Schulz. Those who have a history of late payments or have not used the card very much are less likely to avoid the fee, says Detweiler.
"The most important thing to do before asking is to make sure that you have paid the balance on the card," says Schulz. "Then explain that it won't happen again."
You'll also want to provide a succinct explanation for why your payment was late. "Don't go into great detail, but say something short and reasonable like you were traveling and lost your wallet," says Detweiler. "Cards companies are generally policy-oriented and just want to see if you fit into one of their reasons for granting an exception."