How to Make a Pet Insurance Claim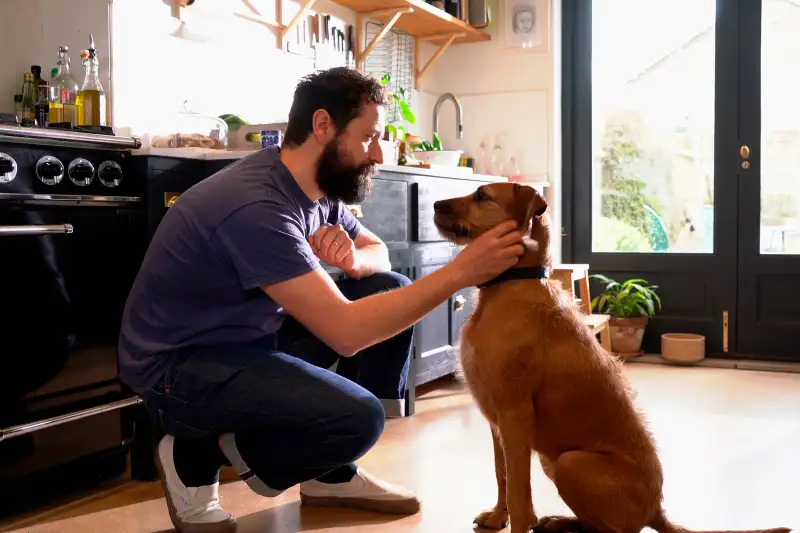 Filing a pet insurance claim is a pretty straightforward process, and most insurers allow claims to be filed online. If you're lucky, your veterinarian may even handle the process.
To minimize misunderstandings and agitation, read up in advance on the specifics of the coverage for your pet insurance. That way, you'll better know what the policy does and doesn't cover, along with its deductibles and reimbursement rate.
Here's what else you need to know about filing a claim, along with what to do if the claim gets denied.
Table of Contents
How to File a Claim Under Your Pet Insurance
Even when you have pet insurance for your animal, you typically need to pay your bill at the vet office or clinic on the day of your visit. You then file a claim to get reimbursed for the amount covered under your policy, which varies based on your coverage details. A few companies will pay the veterinary office for your bill directly, as with human health insurance.
The majority of insurers provide an online portal where you can file claims and track their status, make premium payments and manage your account. Some companies allow you to carry out these tasks through a mobile app.
Filing a claim online is generally fastest and easiest. While pet insurance companies usually allow claim submission by mail, the processing of mailed claims can easily take several weeks to a month.
What Do You Need to Make a Pet Insurance Claim?
To file a claim, you must submit supporting documents to your pet insurance provider. The most important of these is the itemized invoice or receipt you received from the vet after the visit.
You may also need to complete a short claim form. This can usually be completed online or in an app, although sometimes a mail-in form is required.
A copy of your pet's medical records may also be requested. This documentation is often required during the process of purchasing a policy. However, if you did not submit it then, you may need to do so when you submit a claim, at least for the first time. The records allow the insurer to assess whether treatment is related to a pre-existing condition; if it is, the claim will typically be denied, although there may be exceptions (check the coverage details for the pet insurance policy).
How Much Will You Be Reimbursed From a Pet Insurance Claim?
How much of the vet's bill that's returned to you from a claim depends on the deductible, coverage limits and reimbursement percentage of your policy. Almost all pet insurance policies have a deductible of some sort and reimburse bills only in part.
Typical provisions are a deductible of $250 or $500 a year and reimbursement of 70% or 80% of bills, often to an annual or lifetime limit. While most companies require you to pay bills upfront, and reimburse you, a few, including Trupanion, waive this requirement and instead reimburse the vet.
What If I Disagree With a Claims Decision on My Pet Insurance?
If your claim is denied by the pet insurance provider, and you disagree with the decision, you have the option to appeal. To do so, contact the insurer's customer care department.
Before you do so, though, consult the coverage provisions of your policy, where you might find an explanation for the company's decision. The claim may have been denied because you haven't yet met your annual deductible, for example. If you insured your pet only recently, you may still be within the waiting period after your date of enrolment. This no-claims time typically lasts a few days for accidents and a few weeks for illnesses, and it's designed to thwart customers who try to file claims for pre-existing illnesses and accidents.
If the claim decision appears to have been in error, prepare notes on why and how you think that's the case. Begin by calling or initiating an online chat with customer care in which you (calmly) outline your rationale. The rep may then ask for further detail, either in this communication or in writing.
If your insurer still refuses to pay a claim, they are obligated to provide an explanation for their decision.
When Am I Justified in Filing a Complaint Against a Pet Insurance Company?
If you believe that your insurance company hasn't adhered to the terms of your policy, and your appeal has been dismissed, you may have valid grounds for a formal complaint. Consult your state's insurance department to understand the options available to you.
Also consider filing a complaint with the Better Business Bureau. While its name may imply that it has significant authority in consumer affairs, the Better Business Bureau is not a government agency, and your communication to the BBB is unlikely to result in legal action. Nevertheless, sharing your feedback can influence your insurer's reputation and provide valuable information to other consumers based on your experience.
Pet Insurance Claim FAQs
Can you cancel pet insurance after a claim?
You're under no obligation to continue pet insurance coverage, even after you have submitted a claim or claims against the policy. Most plans allow you to cancel coverage at any time, provided you give proper notice to your insurer (the policy details should identify this period; if it doesn't, contact customer care to obtain it). There is usually no cancellation penalty.
Most pet insurance plans allow you to pay for coverage monthly. If, however, you prepaid for six months or a year of your policy, perhaps in exchange for a discount, your insurer might refund you a pro-rated amount. (Again, it's wise to find out this policy in advance of prepaying.)
How long will the insurer take to process a pet insurance claim?
The best pet insurance companies process claims almost immediately upon receipt. You should receive a notification that your claim was received and is under review. How rapidly you receive payment is a different matter, however. You could receive reimbursement within days, or it might take up to a month. Payment can be as a check or a direct deposit to your bank account. You can contact customer care to inquire about the status of your claim.
How soon can you claim pet insurance?
How rapidly after purchasing pet insurance you're allowed to file a claim will be specified in your policy. Waiting periods may vary from policy to policy but are generally brief — just a few days for accident protection and a couple of weeks for illness coverage.
What are the most common complaints about pet insurance?
To glean an idea of the issues that most frequently displease people with pet insurance, we probed comments and user reviews on a number of consumer review sites. These were the three most dominant problems reported in per insurance reviews and comments:
Claims were denied based on a policy's pre-existing condition clause
Reimbursement of claims was slow
Premiums rose over the years
Summary of Our Guide to How To Make a Pet Insurance Claim
At its best, the claims process for pet insurance is simple and straightforward. That said, you may be frustrated along the way, especially in getting the claim covered as you expected and paid in a timely way.
To minimize stress and surprises, it's wise before submitting a claim to become familiar with these aspects of your pet insurance policy:
The waiting period for the policy
The policy's annual deductible, and any other deductibles that may apply (such as for certain conditions)
Whether your pet has been treated for conditions before (Pre-existing conditions are typically excluded from coverage.)
The coverage limits for my policy, and whether those are annual or set per condition
The percentage of my vet bills that are reimbursed and what copays I am I responsible for
The bottom line: The more informed you are about your pet insurance policy, and what it does and does not cover, the fewer curves you're likely to encounter during the claims process. Indeed, knowing this information ahead of enrolling for pet insurance will help you establish whether or not pet insurance is worth it for you and your animals. Pay as much attention to the provisions of your policy as you do to what pet insurance costs.