How to Remove CBCS Collections from Your Credit Report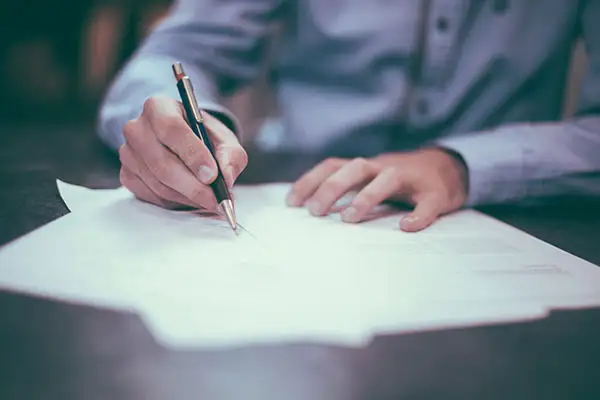 CBCS Collections is a large debt collection agency based in Columbus, Ohio. If you've been getting unwanted letters or calls from this debt collector, there are ways to remove CBCS Collections from your credit report and get it to stop calling you.
Since this company is quite experienced and established, and it has a large staff, you'll need to use the right tactics in order to get results. Luckily, the Fair Debt Collections Practices Act (FDCPA) details your rights as a consumer. These rights will allow you to follow certain steps, which boost your odds of success.
How to remove CBCS Collections
Here's how to remove CBCS Collections from your credit report:
Stop the calls

Send a debt validation letter

Write an advanced dispute letter

Negotiate a pay-for-delete agreement

Have a professional remove the collection

Stop the calls by requesting only written communication
Did you know that stopping the annoying and intrusive calls to your home and workplace is really as easy as asking? Under the terms of the FDCPA, you have the right to request written communication only.
The next time that CBCS calls you, let the company know that you want letters sent via the U.S. Postal Service from now on. This will remove the stress of getting those calls, and it will also create a paper trail. Debt collectors may make promises they don't keep over the phone, so you need written records.
Ask CBCS to prove your debt with a debt validation letter
You also have the right to ask CBCS Collections to validate the debt that it is contacting you about. You may set this process in motion by drafting and sending a debt validation letter. This is simply a letter that requests the debt collector validates the debt and provides documentation that proves the debt is yours.
You can contact CBCS Collections using the information below:
105 W. 5th Avenue
Emporia, KS 66801
Phone number: 620-343-6220
Email: info@cbcscollections.com
A collection agency often operates by buying consumer debt at a reduced price and recovering more money than it paid for it. When a debt agency buys someone's debt, it sometimes doesn't receive all the facts about each debt that it purchased. This means that it's often tough for the agency to validate debts.
This may work in your favor. Important information may be missing or incorrect. If the company is unable to validate the debt and show you documentation within 30 days, CBCS will need to wipe the negative entry off your credit report.
The simplest way to set the stage for success is to write a debt validation letter and mail it in to the agency. Do this within 30 days of your first call or letter from the company.
Write an advanced dispute letter
If CBCS is able to validate the debt and provides you with documentation, your next step is to write an advanced dispute letter. You can send this letter to the three major credit bureaus:
Experian

TransUnion

Equifax
You can't send your advanced dispute letter until you obtain a current copy of your credit record. Once you have that document, you'll need to look for the entry from CBCS and find errors or work out if there's any missing information.
Remember to look at every single detail. Are there mistakes or omissions about the dates, balance, amount owed, address or name? If you come up with some inaccuracies, which are certainly not uncommon, you'll be able to send the letter. Outline what's wrong with the debt entry and request that the credit bureaus rectify the errors or that those companies delete the credit activity.
The credit bureaus will have 30 days to investigate your dispute. This third step often does the trick. If you find a mistake, there's every chance that the bureaus will remove the negative credit entry.
Negotiate a pay-for-delete agreement with CBCS
If the company does prove the debt is yours and there are no errors on your credit report, you're not out of options. Your last choice is to pay all of what you owe or submit a partial payment in return for having the CBCS credit entry removed. Before you pay all the debt, you should get in touch with CBCS and try to pay less. Since these firms tend to pay a lot less for debt than the actual amount that it wants to collect, it's often willing to make a deal with the consumer.
If the agency gets some of the money it's owed, it typically still turns a profit. Try offering the company half of what you owe. It's a good starting point for negotiation. Also, make sure that it agrees to remove the entry from the credit report in exchange for the payment.
Some people negotiate by phone, as it's easier to go through the back and forth in an actual conversation. This is characteristic of the negotiation process via telephone. It's OK to talk on the phone about this. Just be sure to request a letter detailing the new payment arrangement, along with the stipulation that the debt collection agency must remove the credit entry as soon as the company receives your payment. Don't pay anything until you get a letter.
Have a professional remove the collection
Lastly, if you would rather have a professional handle your debt problem and avoid the time and effort it takes to do it yourself, look into working with a credit repair company, such as Lexington Law. The company takes care of your debt and may get the entry removed from your credit history a lot faster. You can find more information about this company on its website.
Disclaimer: This story was originally published on October 31, 2017, on BetterCreditBlog.org. To find the most relevant information concerning collections or credit card inquiries, please visit: https://money.com/how-to-remove-collections-from-credit-report/ or https://money.com/get-items-removed-from-credit-report/