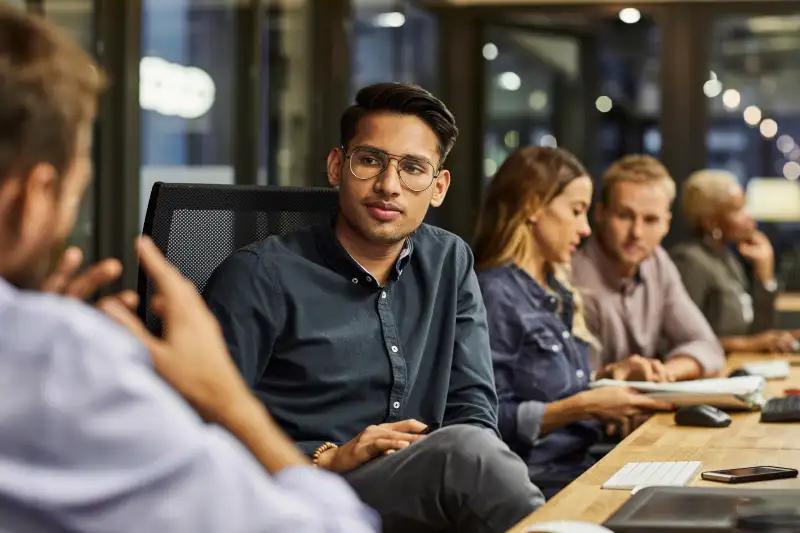 *Content includes branded mentions of our sponsor ZipRecruiter.
With a national unemployment rate of just 3.6%, the U.S. job market has become increasingly competitive. As such, businesses are finding it more challenging than ever to find employees and retain top talent.
The cost of losing an employee can be significant, not just in terms of time and resources spent on recruiting and training, but also in terms of decreased productivity and morale. Fortunately, there are steps businesses can take to reduce turnover and improve employee retention.
Keep reading to discover some of the most effective strategies for retaining employees and ensuring the long-term success of your business. And if you're looking to attract new talent, check out ZipRecruiter for a wide range of job search options.
Why is retaining current employees important?
Before discussing how to retain employees, let's consider why you'd want to do so. Retaining good employees is great for your business's bottom line. According to Gallup, replacing an employee can cost an organization twice the person's annual salary, and that could be a conservative estimate.
While that number might seem unreasonably high when you add up onboarding and training costs, recruiter fees, lost productivity and the disruption to the schedules of hiring managers, it quickly becomes apparent that high turnover represents a sunk cost for organizations.
Keeping employees from leaving their positions prematurely can save your business anywhere from tens of thousands to millions of dollars annually, depending on your organization's size.
In addition, retaining current employees can help to build a strong organizational culture and a positive work environment. When employees feel valued and supported, they are more likely to be engaged with — and committed to — the organization, which can lead to improved performance and productivity.
Finally, retaining current employees can help to build institutional knowledge and expertise within your organization. When employees leave, they take their knowledge and experience with them, which can be difficult to replace. By retaining current employees, you maintain a knowledgeable and experienced workforce, which helps your organization be more efficient and competitive.
How to increase your employee retention rate
From implementing an open-door policy to offering flexible work arrangements, the following guide covers how to retain your best employees.
Start by being upfront about the role and company while hiring
Being upfront about the role's responsibilities and expectations will help you recruit and retain the right candidate. All too often, employers misrepresent the positions for which they're hiring. And while that may help them get more applications, job satisfaction among new hires will be low once they realize they've been misled. They'll also be more likely to quit in favor of a position that better suits their career aspirations.
Many businesses inadvertently misrepresent job duties and responsibilities for nonmalicious reasons. For example, HR staff with non-technical backgrounds may struggle to hire for technical roles. Another example is organizational needs shifting before or shortly after the new hire starts.
If you're struggling to write an accurate job posting, take the time to clearly define the responsibilities and expectations of the position. This can be especially challenging in smaller businesses and start-ups where employees are expected to wear many hats. However, you can avoid confusion and ensure that employees know what's expected of them by creating a detailed job description that clearly outlines specific tasks, goals and requirements.
Read our article on how to write a job posting for more tips. You can also try ZipRecruiter, which offers a free trial to help you create effective job postings that attract the right candidates.
Find out why your previous employees left and solve issues
A successful employee retention strategy involves understanding why employees leave. Although each employee's departure represents only one data point, when combined, they can reveal underlying issues that need to be addressed.
Some of these issues may be related to company culture. For instance, if your company enforces a strict dress code or expects employees to work long hours, you may lose talent to competitors.
Exit interviews can also reveal issues with your company's compensation structure. Poor pay, dismal bonuses and a lack of growth opportunities top the list of reasons why employees job-hop. Remember, it's often cheaper to increase an existing employee's pay than it is to hire a new worker.
Pay them what they're worth
A recent analysis by the Pew Research Center found that most of those who switch employers experience a payoff in the form of higher earnings. This highlights the importance of staying competitive in the job market and offering attractive opportunities to potential and existing employees.
When it comes to your workforce, you have an advantage over competitors. Changing jobs is challenging for employees and requires adjusting to new processes and colleagues. By providing a positive work environment, competitive compensation packages and opportunities for growth and development, you can encourage your employees to stay with your company for the long term.
Hold regular performance reviews to assess productivity and ask your HR team to conduct regular salary analyses to ensure your compensation meets industry standards. This can help you reduce turnover rates and build a team of skilled and dedicated workers who will help drive your business forward.
Allow them to feel comfortable speaking up
To get the most out of your employees, ensure they feel comfortable speaking up about workplace issues. When employees leave a company, it can be costly for the organization.
However, by creating an environment where workers can express their concerns, companies can address issues before they escalate and become unmanageable. This, in turn, can lead to decreased employee turnover and a more satisfied workforce.
Actually listen to what they say
One of the best ways to retain good employees is to listen to them. People feel valued when their voices are heard. However, there's a big difference between performative or superficial listening and active listening. Performative listening comes across as insincere, while active listening can build rapport.
The next time one of your direct reports asks to speak with you remember to:
Maintain eye contact
Practice good body language
Repeat back key information
Ask clarifying questions
Offer perks and rewards they want
Another way to retain employees is to offer them the perks they want rather than the ones you assume they want. While company happy hours are fine, contemporary employees seek practical benefits that support their work-life balance and career advancement. To be competitive with other businesses, consider offering flexible schedules and opportunities for professional growth.
If you're operating in the tech space, you've probably heard much about unlimited paid time off over the past few years. Somewhat controversial in practice, this workplace perk has emerged as an industry standard at top tech companies. Read our guide to unlimited PTO vacation pros and cons to help you decide if this policy is right for your business.
Ensure they know how much you appreciate their hard work
Anyone with serious management experience knows the value of positive feedback. When you acknowledge your employees' hard work and effort, they're more likely to remain motivated and productive.
Take the time to highlight how your employees' efforts have contributed to the organization's success and consider implementing a rewards and recognition program if you haven't already. Rewarding outstanding performance with bonuses and other incentives can keep your people striving for excellence.
Avoid micromanaging them
Micromanagement is one of the top reasons for leaving a job. If you're struggling to keep good people, your management style may be at fault.
Micromanagers are overly critical of their employee's work or need to constantly provide direction or check if they're on task. This management style can stem from insecurities, a need for control or even negative past experiences. However well-meaning your intentions may be, micromanaging makes your employees feel frustrated and unmotivated.
Trust that your employees have the skills and experience to handle their work without constant supervision. Delegate and set clear, measurable goals instead. You can provide guidance and feedback as needed and ensure they have the resources they need to achieve their goals without having direct involvement in their day-to-day responsibilities.
Be flexible with remote work options
In a post-Covid world, retaining good employees may come down to offering fully remote or hybrid work options. According to Statista, 80% of people would recommend remote work to a friend.
While not all jobs allow for remote work, those that do have seen a significant uptick in interest in this option. Workers have expressed an overwhelming interest in eliminating costly and time-consuming commutes. Many also see remote work as an opportunity for more family time.
To achieve optimal outcomes with remote work, it is essential to set clear boundaries and expectations. Interestingly, however, numerous employees have reported increased efficiency when working remotely. And downgrading your office space can ultimately save you money.
Encourage a healthy work-life balance
Burning the midnight oil has traditionally earned workers accolades, but research suggests working long hours may lead to burnout and can ultimately affect productivity. When workers put in more hours, they're not necessarily doing more work. They may be doing less than they would on a tighter schedule.
Your employees need time to rest, recharge, engage in hobbies, and spend time with friends and family. Mandating or allowing workers to put in unhealthy hours may give your company a short-term boost, but your attrition rate will increase over the long run.
Protect your brand's image, your worker's health and well-being and your bottom line by fostering a healthy work-life balance.
Be sure they know there is room to grow
Studies conducted on the millennial generation show younger workers increasingly value growth opportunities in the workplace. Providing ongoing education and mentorship will help you retain employees with solid career plans. These are the people you want working at your company.
Bright and ambitious workers with a growth mindset work more efficiently and are more willing to learn new systems and take on additional responsibilities. Giving your workers a clear path to grow helps them help you.
Give constructive feedback and ask for feedback yourself
Give constructive feedback to retain top employees. Workers with a growth mindset want to improve. To that end, they need to know what they're doing well and what they could do better. Detailed, actionable feedback will help keep your employees engaged and feeling valued.
You should also solicit feedback for yourself. Some managers might think they're above input from their subordinates or worry that asking for feedback will make them appear weak or incompetent. But nothing could be further from the truth. Your employees have a unique perspective on your work performance. They see your blind spots and can help you identify your areas for improvement.
Improve employee satisfaction with the right strategy
To summarize, the most effective ways to retain employees include providing transparent and accurate information about the job during the hiring process, offering competitive salaries and benefits, and giving performance-based pay raises. Additionally, consider allowing remote work when feasible.
Provide positive feedback and foster open communication, avoid micromanaging your staff, and create a positive company culture that promotes work-life balance and career growth.
If you're ready to start a business but are unsure about the steps you need to take, read our guide on how to start a business to put yourself on a solid footing for the next stage of your career. And for job search and hiring resources, check out the job search site ZipRecruiter.