Hurricane Matthew Has Caused Thousands of Flight Cancellations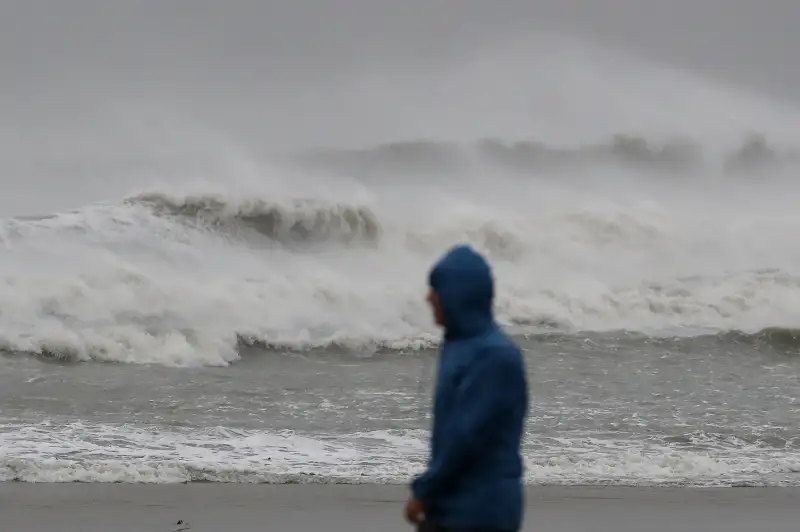 Disruptions to air travel, manufacturing, supply chains and retail stores spread on Friday as Hurricane Matthew worked its way up Florida's Atlantic coast, leaving people and goods stranded and plants idled.
After cancelling 590 flights on Thursday, American Airlines canceled 580 on Friday and 160 on Saturday. A spokesman said flights had resumed in Miami on Friday morning as the storm moved north.
Delta Air Lines canceled 240 flights for Friday, and 80 for Saturday for northeastern Florida, coastal Georgia and South Carolina.
Southwest Airlines canceled 130 flights for Friday and 95 for Saturday. United Airlines said it had canceled 270 flight from Wednesday through Saturday.
Hurricane Matthew Has Caused Thousands of Flight Cancellations
The storm also caused railroads and retailers to suspend or curtail operations.
Ports in Florida and up the coast, including Savannah, Georgia, and Charleston, South Carolina, also suspended operations.
Toyota Motor like several other automakers, holds new vehicles at ports prior to final shipment to dealerships. A Toyota spokesman said Friday the company moved most of its vehicles parked at the port in Jacksonville inland ahead of the storm. Nissan Motor said it had also moved some vehicles from the port prior to its closure and BMW accelerated deliveries inland.
Wal-Mart Stores closed a number of stores ahead of Hurricane Matthew, as did office supply retailer Staples and Nike, which closed facilities in Florida, Georgia and South Carolina.
Employee-owned supermarket chain Publix said stores in southern Florida had reopened after the hurricane passed.
Read More: How to Help the Victims of Hurricane Matthew
Manufacturers were also affected.
Deere & Co closed its Miami, Florida, office and several of its Nortrax construction equipment dealerships around the state.
"We basically want people to go home and take care of their own personal property," spokesman Ken Golden said. "For their safety we would rather have them doing whatever the government disaster officials are saying."
Boeing suspended production on Wednesday at its South Carolina plant in North Charleston, and in Florida, including Miami, the Kennedy Space Center, Jacksonville and Orlando. The company was monitoring the situation at its Georgia and North Carolina facilities.
Auto supplier WABCO Holdings halted production in Charleston, South Charleston and said that "weather permitting," work would resume on Monday, Oct. 10.
Business jet aircraft maker Gulfstream, a unit of General Dynamics Corp, said its plants in Savannah and Brunswick, Georgia, and West Palm Beach, Florida, were closed and should reopen on Monday.
Engine maker Cummins closed four plants in Florida, one in Georgia and another in South Carolina.
Mining and construction equipment maker Caterpillar temporarily shuttered facilities and offices in both Florida and South Carolina.
Vulcan Materials closed facilities in the Bahamas and Miami, and all along the East Coast, spokesman Jimmy Fleming said. Vulcan's crushed stone is mixed with materials like concrete, cement and asphalt to repair roads and buildings.
"We'll need to reopen (when possible) because we supply material to fix things," Fleming said.
Honda Motor said Hurricane Matthew would not impact any of its manufacturing plants.
"We are, however, monitoring any potential impacts to our supply chain," spokesman Chris Abbruzzese said.
Additional reporting by Nandita Bose in Chicago, Lisa Baertlein in Los Angeles, Bernie Woodall in Detroit and Abhijith Ganapavaram in Bengaluru