When Someone You Love Opens a Credit Card in Your Name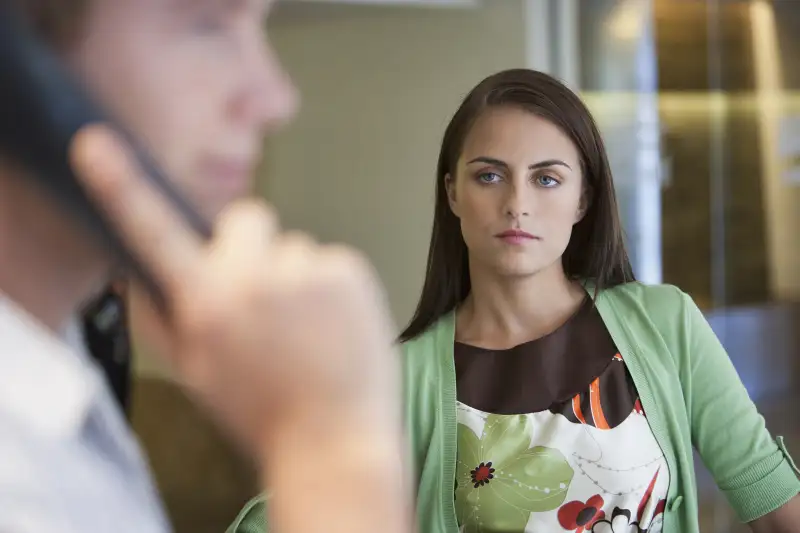 Klaus Tiedge—Getty Images
When a loved one uses your personal information to apply for credit, he or she has committed identity theft. After the initial shock of discovering this betrayal, you face difficult decisions. One is that if you report the person to law enforcement, you run the risk of damaging your relationship. But if you don't, you may not be able to get out from under any debt created and it could take years for your credit to recover from any damage done.
To help with the decision process if this happens to you, the Nerds reached out to Bruce McClary, vice president of public relations and external affairs at the National Foundation for Credit Counseling.
Gather the facts
The first item of business, regardless of which direction you take, is to collect all the information that confirms what happened and points to a possible perpetrator. Start by ordering a free copy of your credit report from AnnualCreditReport.com to find the fraudulent account and see whether there are others.
Next, call the credit card issuer to tell it that you did not open the account. Ask the issuer to close the account and flag it as fraud. Request a copy of the signed cardholder agreements and any records of interactions the company has had with the person in question. If you choose to report the fraudulent activity to the authorities, McClary says it's important to "confirm what took place and leave no room for doubt in the eyes of the law."
Freeze your credit
Contact all three credit reporting bureaus and add a fraud alert to your credit report.
A fraud alert typically lasts 90 days initially, but you can renew it indefinitely. If you file a police report later, you can choose to request an extended fraud alert, which stays on your credit report for seven years. Once you have a fraud alert in place, creditors must call a phone number you provide to confirm your identity before extending any credit.
Nerd note: Because your loved one may know enough about you to pass a credit grantor's identity quiz, the Nerds recommend using your cellphone or work number to ensure that the creditor reaches you.
Deal with your emotions
Deciding to confront your loved one about the identity theft may be the most difficult step in the process. You've been deceived by someone you trusted, so it's a good idea to take some time to work through the shock. It's also understandable that you might have second thoughts about filing a police report against the person. You'll likely want to consider how outing him or her could affect your relationship as well as the individual's relationship with others close to you.
When working through this dilemma, McClary urges you to "consider the fact that they acted without any regard for your rights or feelings when they committed the crime." Although this doesn't make it easier, it's a reminder you are the victim and any consequences will remain on your credit report for up to seven years and might cost you when you apply for credit.
Seek a resolution
If you caught the fraudulent activity early enough and not much damage has been done to your credit, you may be able to resolve it personally with the loved one. Andy B., a 28-year-old insurance adjuster from Lincoln, Nebraska, was fortunate enough to deal with his case of familial identity theft this way.
While applying for a personal loan, Andy's loan officer told him he had a high balance on a card that he knew nothing about. After some digging, he found out that his mother had opened up a credit card in his name 10 years previously. "I called her after I got off of the phone with the credit card company," Andy says. "It was confusing, to say the least. I have a very positive relationship with my mother. … I knew she didn't act maliciously and I definitely didn't want to get her into any sort of legal trouble."
After working things out with his mother and the credit card company, Andy is no longer liable for the debt and doesn't think his mother will be prosecuted. He adds, "Do I think it was irresponsible? Yes. Do I forgive her? Absolutely."
Andy acknowledges that he and his mother are fortunate to have worked this out, but he "can think of countless ways a family member can destroy a family member's credit, not to mention their trust."
Another alternative is to file a police report. Although this may not sound appealing because of how it could affect your relationship with the perpetrator as well as those around you, McClary believes that it's necessary if you want to save your credit: "Notifying the police creates a record of enforcement that can be used to clear your name from the debt when that information is shared with the creditors."
Put it in perspective
Regardless of which avenue you choose after your identity is stolen by someone close to you, your relationship may still suffer. The question you need to ask yourself is if you want to suffer the consequences of damaged credit, which could potentially make it difficult for you to obtain credit at favorable rates — if at all — for years to come. The decision is a personal one, but it's important that you do what's best for you and your financial future.
More From NerdWallet: