10 Questions Landlords Aren't Allowed to Ask You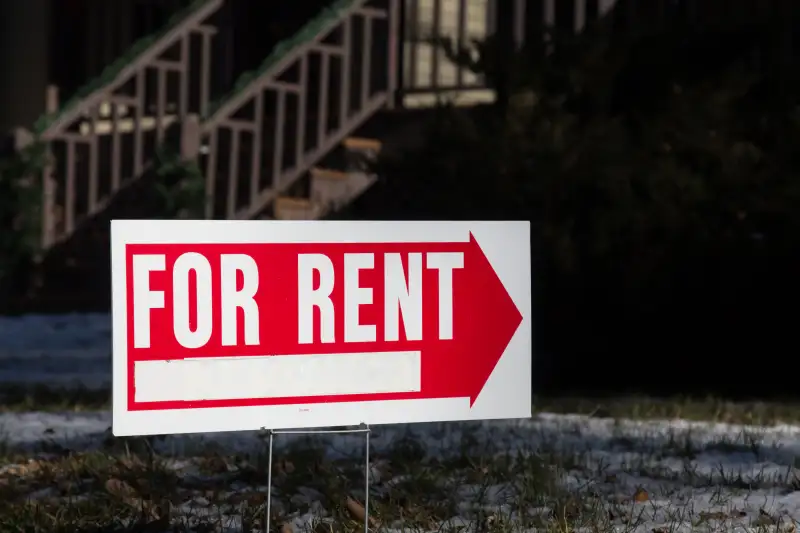 The rental market is tough these days, especially in big cities. You have to scan the classifieds, jump on opportunities, and be ready to say yes at a moment's notice. So the last thing you need is for some landlord to refuse you a lease because of questions he or she is actually not allowed to ask. Here are 10 of those questions. Getting asked any of them should give you pause.
1. Where Were You Born?
It may be an innocent enough question, especially if you have an accent and the landlord picks up on it. But it's actually against the Fair Housing Act to ask questions regarding someone's nationality. A landlord cannot ask about your parents' nationality or upbringing either, or your spouse's. This is all information that should have no bearing on your application, or your suitability as a tenant. If a landlord does ask, the penalties can be severe.
2. Have You Ever Been Arrested for Anything?
If a landlord is asking this, they're probably trying to protect themselves from someone who could be trouble. But, landlords are simply not allowed to know about your arrest record. They are entitled to know if you were convicted of a crime, and that will come up on a standard background check. However, since innocent people can be arrested and then set free, landlords aren't entitled to arrest records.
3. Are You Straight, Gay, or Bisexual?
This has absolutely no place in the conversation, and cannot be asked by the landlord. It's a direct violation of the Fair Housing Act, and by doing so, the landlord could face severe penalties. If sexual orientation ever becomes an issue, know that it's a violation of the law.
Read More: 7 Ways to Rent An Apartment With Bad Credit
4. Do You Have Any Disabilities?
Many landlords may be genuinely looking out for you here. They may know that the wheelchair access to the building is very poor, or that it would be a tough building for a blind person to negotiate. That is all well and good, but it's not their concern. Someone with a disability has the same rights to rent a home or apartment as an able-bodied person. What's more, every apartment or home up for rent should be made available to a disabled tenant. If the landlord steers you to one particular apartment over all others, they could actually face legal action. When it comes down to it, a person's disability, even if it's severe, cannot be brought into question when renting. It's also worth pointing out that pet policies do not apply to service animals.
5. Tell Me About Your Kids
Another big no-no. Anything relating to kids, whether it's their ages, how many you have, where they go to school, or if you're planning to have any, it's all off limits. Once again, this is all down to the Fair Housing Act. Landlords could use that information to discriminate against a tenant (especially those who believe children will just cause a lot of noise and mess), and the law just does not allow that. You may naturally bring up kids in conversation (especially if you're interested in a park in the area, or local daycare centers), and that is your right. But the landlord cannot and should not initiate it. (By the way, some landlords have found a way to skirt this by assuming you have children, and simply asking for their names on the application. You do not have to complete that information.)
Read More: The 11 Best Websites for Renting Your Extra Space
6. So, Do You Go to Church Around Here?
Once again, this may seem like an innocent enough question, but probing about your religion is a direct violation of the Fair Housing Act. The landlord may not mean anything by it, but the assumption could be made that he or she is favoring Christian applicants over all others. Perhaps the landlord is biased for, or against, Muslims or atheists. None of this should have any impact on your application. Your faith, or lack thereof, is your concern, and yours only. Should any question about religion come up, the landlord is breaking the law.
7. Are You Married?
You have to wonder why that would be any concern of the landlord. After all, married people do not necessarily make for better, or worse, tenants. Some married couples are model citizens, others fights constantly and may appear on an episode of Cops. But none of this is relevant anyway, because the landlord is not allowed to ask you anything about your marital status. Even a statement like "I see you two are engaged," which may be prompted by seeing a ring, is not kosher. You do not have to answer this question, and the landlord asking it could get in trouble for doing so.
Read More: 7 Smart Ways to Get Your Apartment Deposit Back
8. Are You On Welfare?
A landlord has every right to ask about income. After all, they need to know that you can pay the rent on time, without any trouble. But where you get that income — that's different. If you are on welfare, receive food stamps, and get other kinds of benefits or public assistance, you can keep that information to yourself. The landlord cannot pry, and cannot deny anyone tenancy based on that information. If he or she does, it's cause for an investigation by the local authorities.
9. How Old Are You?
Seems like a standard question, right? And most rental applications have a "date of birth" section for you to fill in. But, asking about your age is another one of those protected pieces of information covered in the Fair Housing Act. It's quite possible a landlord wants to rent only to people in a certain age bracket. This is against the law. The only time age can be introduced as a factor is if your application is for a senior community or retirement home. Other than that, it's a no go.
10. What Race Are You?
Similar to the nationality question, this is a huge violation of the Fair Housing Act. Even if it's posed as a compliment, (like "You have beautiful olive skin, are your parents Greek or Spanish?"), the landlord is stepping way over the line. No questions about your race can be asked, and if it comes up, you can report the landlord for discrimination.