The 20 Best Companies for Work-Life Balance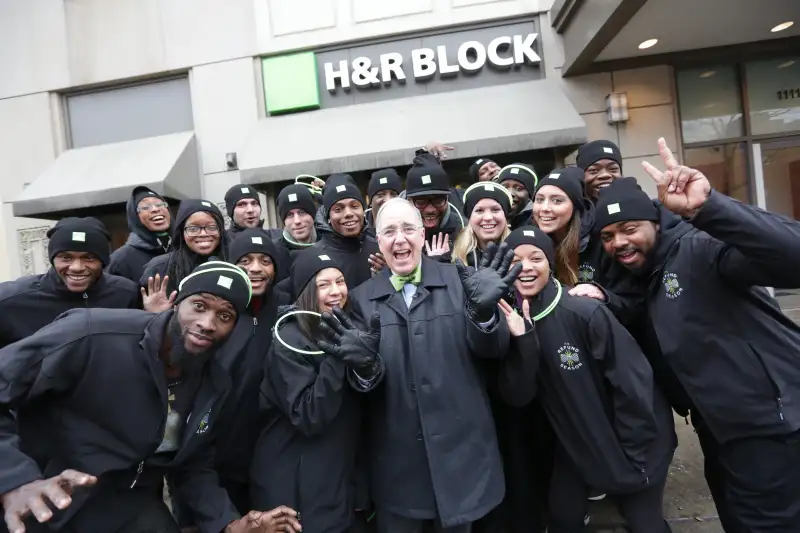 Peter Wynn Thompson—AP Images for H&R Block
"Work-life balance. " It's one of those well-worn corporate cliches that most companies are, quite frankly, pretty bad at executing.
Sure, nap rooms, generous vacation policies, and other perks synonymous with a certain tech giant (rhymes with Schmoogle) have become more common, chipping away at long-held notions of workplace flexibility. But as anyone who has ever worked through a vacation or racked hundreds of hours of overtime can attest, the line between personal and professional can still be quite blurry at many companies.
It doesn't have to be.
Jobs site Indeed recently compiled a list of the top 1000 highest-rated companies for work-life balance, and found a wide range of employers that make downtime a guarantee, rather than a goal—which can help you avoid burnout, extend your career, and even save more for retirement.
The results are surprising: Of the top 20 companies with at least 100 reviews, most fall outside highly-specialized fields like tech, finance and others known for stellar work perks.
Food and beverage chains had the strongest showing, with In-N-Out Burger (3), Chick-Fil-A (10), Honey Baked Ham (15) and Starbucks (19), all making the cut. Cult grocery chains H-E-B (4), Trader Joe's (18) and Wegmans (20) are also on the list, as are clothing retailers NIKE (8), Century 21 (9), and--sleeper hit--Spirit Halloween Superstore (12).
Employee reviews for all 20 companies indicate "fair" and "flexible" work environments, says Paul Wolfe, Indeed's Senior Vice President of HR. Many of the reviews also stressed a sense of community, Wolfe says, and a work environment that makes coworkers feel like "family."
An emphasis on vacation and paid time off is another common denominator.
"Companies that proactively work to provide the appropriate personal time for employees tend to stand out," Wolfe says.
In-N-Out Burger, for one, offers paid vacation for both part- and full-time staffers. The California-based fast food joint also reportedly rewards managers who meet their annual goals with all-expenses paid trips, often to Europe, and in first-class. Not surprisingly, the chain has one of the lowest management turnover rates in the industry, Wolfe says.
H&R Block, which topped Indeed's list, provides flexible schedules for both full-time and seasonal staff. The tax preparer hires more than 70,000 seasonal associates during busy parts of the year (read: right now) to make that happen, according to spokesman Gene King.
"Our new and returning associates tell us that flexibility in their work schedule is the number one reason they enjoy working at H&R block," he says.
"We understand the relationship between work experiences and physical and mental health," says a spokeswoman for Wegmans. "[Work-Life balance] is a key differentiator why people choose to work and stay at Wegmans."
Other companies on the list, like Capital One (11) and Cisco (13), stand out for letting employees choose how and where they work.
Capital One, one of the few financial services companies on the list--along with Network Capital Funding (2) and American Express (16)--offers flex time, remote work, and compressed schedule options, according to a spokeswoman.
Cisco, for its part, uses video devices and social-networking software to make it easier for employees to work from home or in one of the quiet rooms or collaboration areas scattered around the tech company's Silicon Valley headquarters, a spokeswoman says.
Here's the full list. Watch your back, Schmoogle.
H&R Block

Network Capital Funding Corporation

In-N-Out Burger

H-E-B

Kaiser Permanente

Intuit

Southwest Airlines

NIKE

Century 21

Chick-Fil-A

Capital One

Spirit Halloween Superstore

Cisco

Pfizer Inc.

Honey Baked Ham

American Express

Raytheon

Trader Joe's

Starbucks

Wegmans