Inflation Is Falling — But These 2 Things Keep Getting More Expensive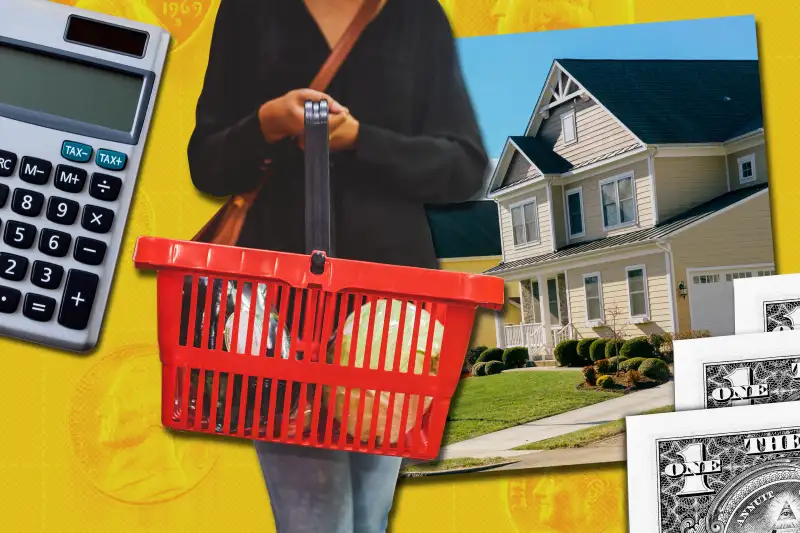 Inflation just cooled to the lowest rate since March 2021, indicating that the Fed's interest rate hikes are having their intended effect — but price growth still remains higher than ideal in the U.S.
Consumer prices are up 3.0% in the past year, which is a major decline from the peak rate of 9.1% last summer, according to the latest consumer price index (CPI) report. Elevated housing costs and soaring auto insurance rates are two significant factors preventing inflation from falling further.
Still, Wednesday's June CPI reading showed more progress toward the Federal Reserve's 2% target as inflation fell from a year-over-year rate of 4.0% in May. The next Fed meeting is scheduled for July 25 and 26.
Why inflation is still so high
Housing costs continue to be the biggest driver of inflation. The index for shelter, which includes rent and home ownership, increased by 0.4% in the past month. It's up 7.8% from this time last year.
(By some accounts, rent prices are actually down slightly from 2022 levels, but the CPI data is known to lag in this area.)
Auto insurance prices are the other thing the Bureau of Labor Statistics flagged as a major contributor to inflation. The cost of motor vehicle insurance is up 16.9% in the past year, and prices jumped 1.7% in the past month.
Why are car insurance prices soaring? There are several reasons, including higher car prices and car repair prices, an increase in accidents, higher costs for medical care, and a surge in thefts of Kia and Hyundais.
Beyond housing and car insurance, other indexes that increased in June include those for apparel, recreation and personal care.
Where prices are cooling
Officials said some of the most notable price declines in the past month were for airline fares, used cars and household furnishings.
Flight prices are comparable to 2019 levels, but they're down significantly (by 18.9%, per the CPI) compared to last June when fuel prices were sky-high after Russia's invasion of Ukraine.
The June CPI report showed that used car prices declined by 0.5% from May to June, bringing the year-over-year drop to 5.2%. High auto loan interest rates and EV price cuts are making used vehicles more affordable.
The index for household furnishings had a fourth-consecutive monthly decline, dropping 0.3% from May to June. Within this category, prices fell for appliances, window coverings and bedroom furniture, among other subcategories.
Inflation in food prices ticked up slightly, rising 0.1% in the past month, but grocery prices were flat. Prices for "food away from home" increased by 0.4%. After the CPI release, Bank of America analysts said trends in grocery prices are encouraging for consumers, adding that those prices could fall in the months ahead. But the analysts said they expect restaurant prices to be sticky due to higher labor costs, meaning they're not likely to decline anytime soon.
More from Money:
8 Best Credit Cards of June 2023
For Buyers, the Housing Market Feels 'Like 2021 All Over Again'
As Car Insurance Prices Soar, More Drivers Look for New Policies