Inflation and Recession Fears Have Workers Contributing Less to Their 401(k)s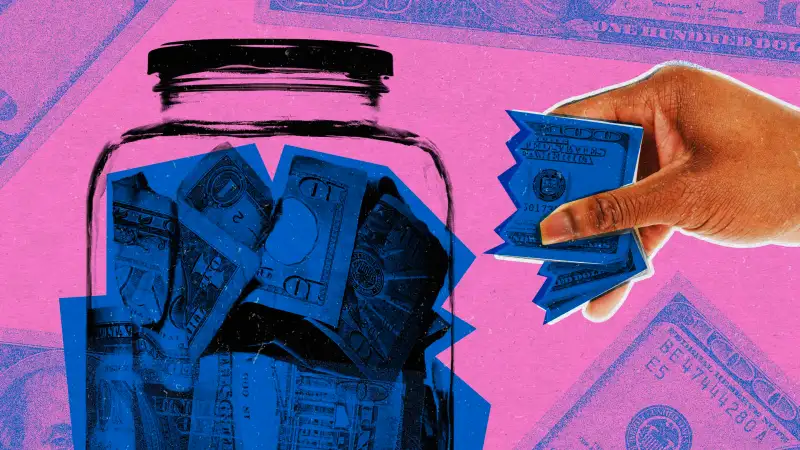 Rangely García; Money/ Getty Images
High inflation and recession concerns have U.S. workers cutting back on how much money they're saving.
That's according to a new report from Morgan Stanley, which found that younger workers are scaling back their contributions to savings and retirement accounts the most, but that significant shares of older generations are reducing contributions, too.
Overall, 66% of surveyed employees say they lowered contributions to savings due to inflation and/or recession worries compared to 62% last year, according to the report. Contributions to 401(k)s are getting hit especially hard.
What the research says
Morgan Stanley's survey, which was conduced online in March and April, found that:
Millennials were the generation most likely to report scaling back savings contributions due to inflation and/or concerns about a recession, with 80% saying that they've done so.
Among Gen Z employees, 78% said they have reduced savings contributions for the same reason. The percentages are lower — but still significant — for Gen X (58%) and baby boomers (40%), Morgan Stanley found.
A large share of respondents (33%) reported reducing contributions to 401(k) plans. Other common cutbacks were to long-term savings (28%) and emergency/short-term savings (28%).
Comparing this year's survey to the 2022 results, a higher percentage of employees also said they reduced contributions to college savings funds and health savings accounts this time around.
Bottom line
The Federal Reserve has been hiking interest rates for more than a year in an attempt to get inflation under control while avoiding a recession — and data from the Labor Department indicates that inflation is in fact cooling.
Still, American workers are feeling the crunch of inflation, and it appears they're reducing savings contributions as they "tighten their belts" in response, Brian McDonald, head of Morgan Stanley at Work, said in the report.
More from Money:
7 Best Roth IRA Accounts of 2023
It's Getting Even Harder to Save for Retirement. Here's What You Can Do
Retirement Do-Over: Here's One of the Most Common Regrets for Today's Retirees