Curbing Enthusiasm Ahead of Fed Meeting
Money is not a client of any investment adviser featured on this page. The information provided on this page is for educational purposes only and is not intended as investment advice. Money does not offer advisory services.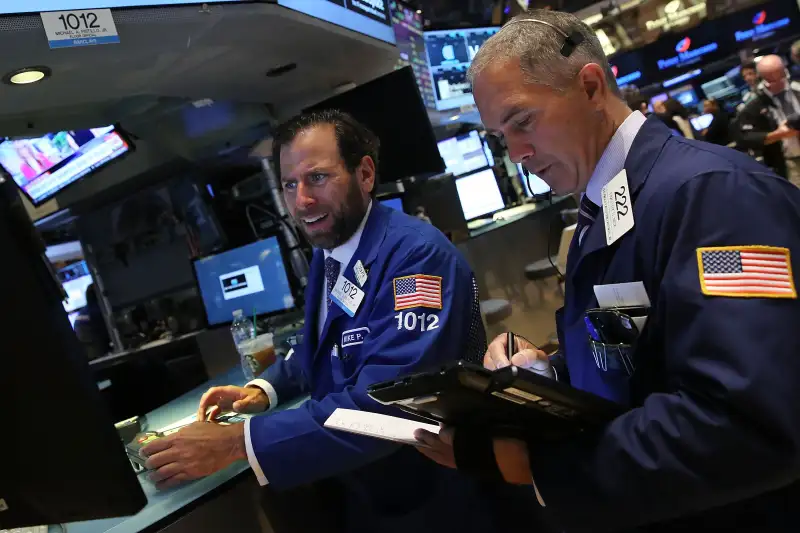 Spencer Platt—2015 Getty Images
With stocks already in a corrective phase on Wall Street, next week's long-awaited Federal Reserve meeting may not spur a wild market reaction, even if the central bank hikes rates for the first time in almost a decade.
Economists are about equally split on whether the long-awaited move will come, though futures market trades are pointing to at least one more month of the Fed delaying its 0.25 percentage point increase in the fed funds rate.
But market participants say they've already priced in that rate hike, and its exact timing will not shake their long term bets.
For some, the repricing of the S&P 500 in recent weeks, spurred mostly by weakness in China and other foreign markets, may have actually given the Fed room for the rate hike.
"It has made the world a safer place for the Fed to do whatever they have to do in the next few weeks," said John Manley, chief equity strategist at Wells Fargo Funds Management in New York. Traders have already priced in the increase, and whether it comes in September, October or December "isn't going to make an enormous difference," he said.
Traders still expect the next month to be somewhat jittery, and may be watching industrial output and retail sales data out of China early next week for signs of just how weak Asian markets could be.
The CBOE volatility index spiked last month and its 14-day average hit its highest since late 2011 on Thursday. Spot and 1-month VIX futures are tracking each other and are both higher than 2- and 3-month VIX futures, in a rare inversion of the curve that points to sharp short-term gyrations.
It has become the norm after a Fed meeting for stocks to be volatile, often changing direction various times between the time of the statement and the market close a couple hours later.
Will They Or Won't They?
Analysts say a large majority of the trading linked to a Fed move next week has already been made.
"If the Fed can't be confident that the market can handle a 25 basis point hike, that doesn't play well with investors," said Michael O'Rourke, chief market strategist at JonesTrading in Greenwich, Connecticut.
Fed Chair Janet Yellen has repeatedly said a hike is data dependent but she expects to begin raising rates before the end of 2015.
Market participants are split on the meaning of a rate increase. For some, it would be the stamp of approval the U.S. economy has been expecting after a strong recovery in job creation and five consecutive quarters of GDP growth.
Others fear a hike would stymie growth that has been sluggish and also encourage deflation.
"I would be more concerned if they did not raise rates, because that would be a sign of maybe slowing economic activity," said Peter Tuz, president of Chase Investment Counsel in Charlottesville, Virginia.
Equities have been expected to fall on an announcement of Fed tightening, as the central bank's ultra-easy monetary policy has been a pillar of the rally that saw the S&P 500 more than triple from early 2009 to May's record high.
However the recent selloff, which took major indexes into correction territory, may give the market some stability however the Fed decides to act.
"Selling has been extreme," said Frank Gretz, market analyst and technician for Wellington Shields & Co, a New York brokerage, on a Friday note. "The probabilities say a low is in."
The Fed has tried to signal its move to markets, but a Reuters poll of economists gave the probability of a September move a 50-50 chance, down from a 60% median probability predicted in a survey taken last month.