Investors May Be Getting Too Hopeful About Better-Than-Expected Tech Earnings
Money is not a client of any investment adviser featured on this page. The information provided on this page is for educational purposes only and is not intended as investment advice. Money does not offer advisory services.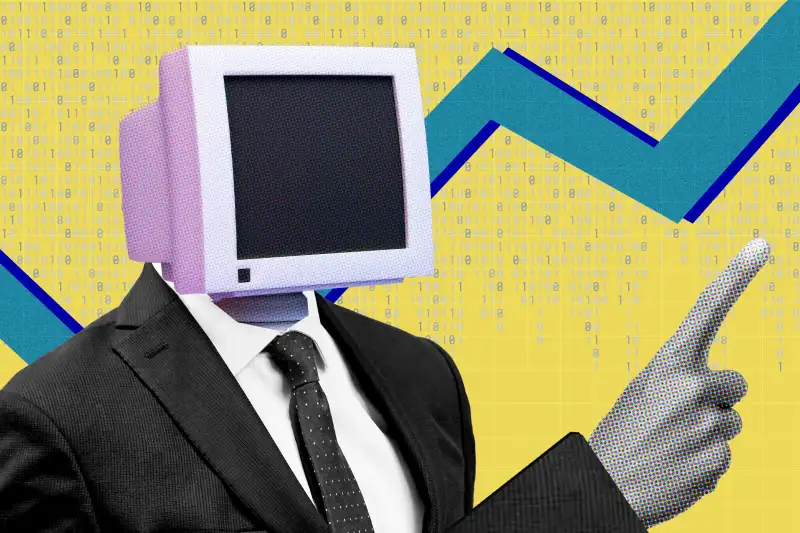 Eddie Lee / Money; Getty Images
Companies' earnings reports are showing that performances during the first three months of the year were not as bad as many investors feared. But despite better-than-expected results, experts still have concerns.
Each quarter, public companies are required to release data on their revenue and sales to their shareholders, along with industry-specific metrics (like Netflix's subscriber numbers or Meta's total users). Those quarterly numbers — and whether or not they exceed or fall short of analysts' expectations — can be major drivers of stock performance.
Last Thursday, Amazon reported revenue of $127.4 billion, which was significantly higher than the $124.5 billion analysts had been expecting. Earlier that week, Facebook owner Meta posted its first sales increase in nearly a year along with revenue that also beat analysts' expectations. Apple is set to report its earnings data on Thursday, and investors will be watching closely.
Overall, data analyzed last week by Wells Fargo shows that all but two of the 21 large-cap information technology companies in the S&P 500 that have reported earnings so far beat expectations.
So what's the problem?
"It's tough to be impressed by companies exceeding already beaten down earnings estimates," Michael Landsberg, chief investment officer at Landsberg Bennett Private Wealth Management, said in email commentary shared with Money.
Expectations were low
Landsberg is referring to the fact that over the past few months, analysts have been steadily reducing their expectations of how companies performed in the first quarter to account for a slowing economic climate. He added that in his view, big tech stocks in particular are "extremely overvalued."
Liz Young, head of investment at SoFi, has taken a similar stance.
"We've seen expectations get revised downward about 15%," she told CNBC. "So the fact that companies are beating those lowered expectations — although probably a good thing for sentiment in the moment, because markets don't like to hear about misses — we're beating pretty unimpressive numbers."
Headline earnings don't tell the whole story
Of course, there's often a lot more to the story than one headline earnings number. Callie Cox, a U.S. investment analyst at eToro, points out that many of the tech giants beating earnings estimates this cycle are doing so "based on growth and cost management."
According to Cox, a slew of tech layoffs over the past year has contributed to that cost management. But the fact that many companies beat revenue expectations (Microsoft in its cloud computing division, Google parent Alphabet and Facebook parent Meta in their advertising divisions, and Amazon in both cloud and advertising) "came as a surprise to investors."
"I don't think the results were impressive," she says, "but the composition of the results is what got people a little more optimistic about big tech." Investors were expecting performance to improve after cost-cutting measures like layoffs, but they weren't expecting much in the way of organic revenue growth.
Cox says a better-than-expected earnings season could actually be a good thing for the market, even if the "bar was really, really low" for tech companies already.
"Markets trade on expectations, they don't always trade on reality," she says. That's why an earnings beat can be so powerful. "In the case of big tech, the earnings estimates were cut so much and the expectations were so low that even subpar earnings got people excited."
Take Meta. Its stock surged roughly 14% in the wake of its earnings announcement.
More from Money:
Why Stocks Could Fall Again as Companies Start Reporting Earnings
Can ChatGPT Predict How Stocks Will Perform? New Research Says Yes
'Buy the Dip': Why the Investing Strategy Is Making a Comeback