Best Buy's Secret Comeback Strategy: Really Cheap iPad Minis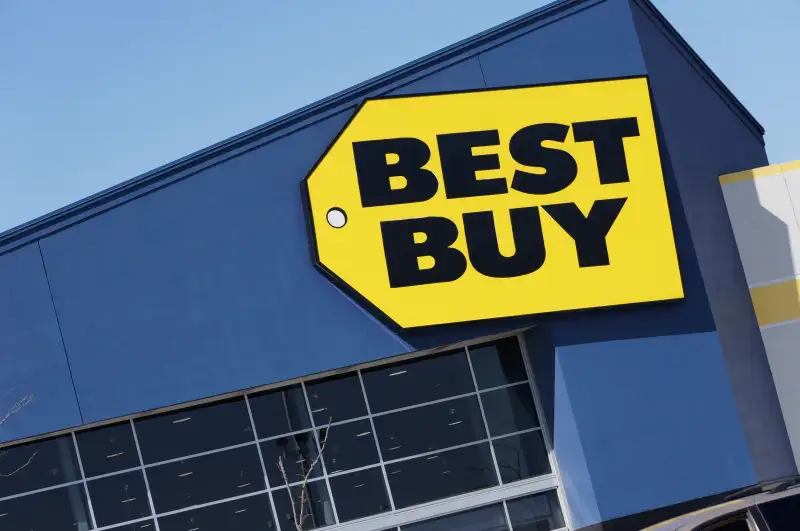 Is Best Buy finally back? After a half-decade of underperformance, the company finds itself in the midst of a positive news cycle courtesy of its recently released third-quarter earnings report. The company reported non-GAAP diluted EPS of $0.32 per share versus analyst expectations of $0.25 — a 28% beat. In addition, the company topped revenue expectations by 3% when it reported revenue of $9.38 billion.
More importantly, the company reported domestic comparable sales increased 2.4% excluding an 80-basis point estimated benefit associated with the classification of revenue for new mobile carrier installment billing plans. The knock against Best Buy centered on its large store footprint becoming a disadvantage against cheaper, online competitors in a trend called showrooming, where people try out what they want to buy in a physical store but buy it online. Eventually, Best Buy was able to blunt the effect of showrooming by instituting a price-matching program. However, if Best Buy's newest iPad mini 2 deal is any indication, the company is no longer satisfied with price matching, and seeks to set the lowest price.
The iPad mini 2 is on sale at Best Buy — signs point to a loss leader
According to Apple Insider's price guide, Best Buy offers the lowest prices among major retailers on many Apple products. For the iPad mini 2 16GB silver and space gray models, to take one example, Best Buy's $224.99 price means you can actually buy this unit for $74 less than you could buy it from Apple direct. And with that price, it is lower than the original iPad mini direct price at $249.
With such rock-bottom pricing, Best Buy appears to be hoping to use the iPad mini to drive traffic to its stores and online website. According to DigiTimes back in 2013, the initial bill of materials for Apple's iPad, including the retina screen, is higher than $200 — and that didn't include the added costs associated with the new A7 chip and the M7 motion processor.
For a company used to pricing its products at a premium price — Apple reported a gross margin of 38.6% last fiscal year — Apple would either have to significantly lower its material cost if both Best Buy and Apple plan on making gross margins in line with company norms. However, due to the fact that Apple's pricing the iPad mini 2 $74 higher than Best Buy's offer, it appears that Best Buy is using the product as a loss leader of sorts.
And that's good news for Apple's iPad line. According to the company's last annual report, Apple's iPad revenue dropped 5% from the previous fiscal year, with unit sales dropping 4%. Last quarter, the iPad actually fell to Apple's third-largest revenue driver, falling behind the company's Mac line of computers. If iPad pricing is the underlying issue, Best Buy's deal could help this product next fiscal quarter.
It's not the only retailer discounting Apple products aggressively
Best Buy isn't the only retailer using Apple to lure shoppers. Earlier reports show Wal-Mart's discount club, Sam's Club, is leading the charge for the lowest-priced iPhone 6 by pricing the 16GB version at $99 with a two-year contract. That price is roughly 50% off the out-of-pocket cost of a 16GB iPhone priced at $199. Sam's Club has struggled against rival Costco, and could use more foot traffic to counteract Wal-Mart's sliding fortunes. The company reported a net sales increase of only 1.6% year over year last fiscal year.
For Apple, this could point to a blowout quarter. Recently, analyst Ming-Chi Kuo estimated first-quarter iPhone sales to grow 40% year over year. When two of the largest retailers are using your product in order to simply get customers in the door, Apple is further monetizing the "cool factor" many analysts complained it had lost in the wake of Steve Jobs' death. Since then, new CEO Tim Cook has led the company to an astonishing $700 billion market capitalization and doubled its valuation. Perhaps those analysts should ask if the company ever lost it.
Jamal Carnette owns shares of Apple. The Motley Fool recommends Apple and Costco Wholesale. The Motley Fool owns shares of Apple and Costco Wholesale. Try any of our Foolish newsletter services free for 30 days. We Fools may not all hold the same opinions, but we all believe that considering a diverse range of insights makes us better investors. The Motley Fool has a disclosure policy.
Related Links