The IRS Is Issuing Way More Tax Refunds This Year Than Last So Far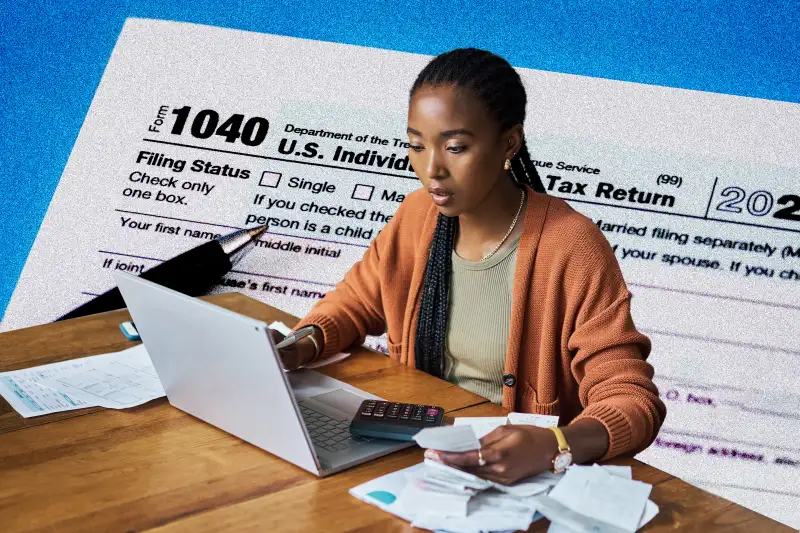 Eddie Lee / Money; Getty Images
The IRS has sent millions more tax refunds worth billions of dollars more to taxpayers this filing season than it had at the same time last year, according to new data.
The numbers
Slightly more Americans are filing their taxes early in 2023, with the IRS reporting that it received 36.9 million returns as of mid-February. That's up 2.6% from the 35.9 million returns it had received at this point in 2022.
The bigger difference is in the number of tax returns the agency processed in the first few weeks of the filing season. The IRS says it had processed 36.8 million returns by Feb. 17, which is a nearly 10% increase compared to the same timeframe last year.
Partially as a result of processing more returns, the IRS has refunded 11.8% more money to taxpayers — $87.2 billion for the first part of 2023 versus $78 billion in 2022.
The number of refunds so far is 27.8 million, which is 25.9% higher than the 22.1 million the IRS reports for the same period a year ago.
Keep in mind
Last fall, the IRS warned that the average refund would be smaller, and that prediction has panned out.
The average refund amount as of Feb. 17 was $3,140, down 11.2% from an average of $3,536 at the same time last year.
Bottom line
Individual Americans are receiving smaller tax refunds in 2023, but the IRS has refunded more money — and issued more refunds — in total. Eric Bronnenkant, head of tax at Betterment, says the trends make sense considering that last tax season was atypical.
"Average refunds are down due to the rolling off of pandemic-era benefits," he says. "Since there is lesser complexity, taxpayers are more comfortable filing sooner rather than later."
More from Money:
The Average Tax Refund Is 11% Smaller Than Last Year So Far