Jeff Bezos Is the World's Richest Man — Again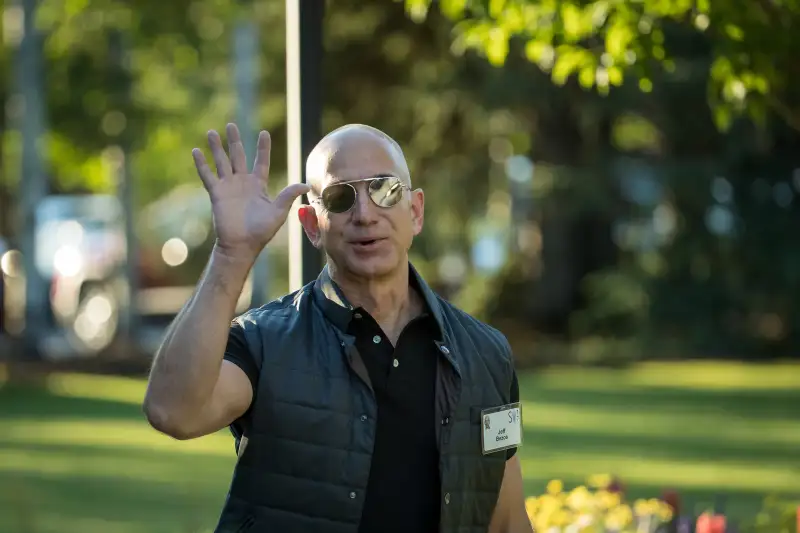 Drew Angerer—Getty Images
Jeff Bezos may have just overtaken Bill Gates to reclaim the distinction of richest person in the world, after Amazon reported earnings that beat Wall Street expectations, sending the stock up 8% in after-hours trading. The move boosted Bezos's net worth by as much as $6.6 billion.
Bezos is the founder and largest stakeholder in Amazon, and his total net worth is greater than $83 billion, according to the Bloomberg Billionaires Index. Gates still sits atop that list as of early Friday, with a total of $88 billion.
Google's cofounders Larry Page and Sergey Brin also felt their pockets swell as stock in Google's parent company Alphabet jumped after it too released better-than-expected earnings. Gates's wealth also increased, albeit by a more modest $340 million, after Microsoft released its own earnings report.
The news comes at the same time as a report that says the wealth of the world's billionaires has swelled to $6 trillion, according to analysis by PwC and UBS. The wealth of the world's billionaires increased by an average of 17% last year, at a rate far higher than the general population.