Amazon's Highest Paid Employee Last Year Was Not Jeff Bezos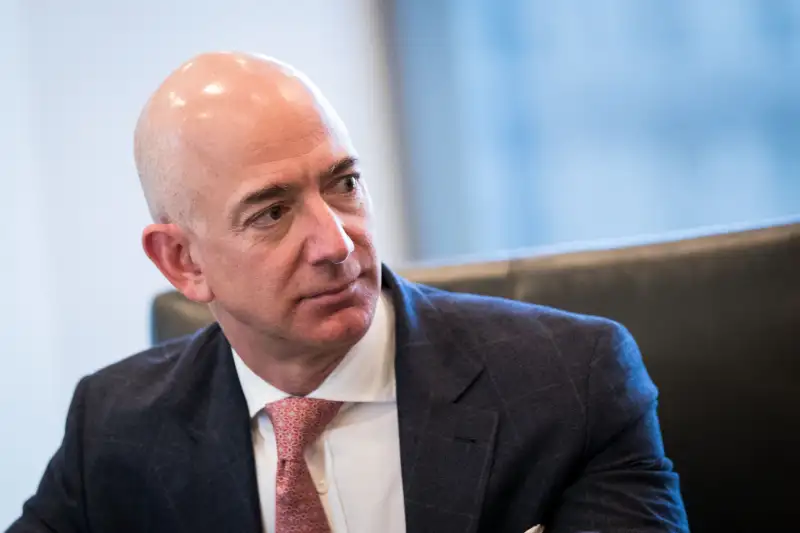 Drew Angerer—Getty Images
Amazon founder and CEO Jeff Bezos is crazy wealthy. His net worth can soar in mind-blowing ways, like when Bezos became $1.5 billion richer in one day a few weeks ago, or when he earned $6 billion in just 20 minutes last April.
But Bezos was not the highest-paid employee last year in the company he runs. That title goes to Andrew Jassy, the executive in charge of Amazon Web Services, which runs the company's cloud services operations, among other things. In 2016, Jassy earned roughly $179,000 in salary and a 401(k) match, plus $35.4 million in Amazon stock, Bloomberg reported. Jassy's 2016 compensation was higher than Bezos's and the highest of all of the Amazon executive earnings that were made public this week, per disclosure requirements.
Bezos, meanwhile, took home a salary of only $81,840 last year. He also received $1.6 million worth of security.
But no one should be worried about Bezos hurting for cash. He is Amazon's largest shareholder, and his wealth has risen swiftly with the price of Amazon's stock.
As of mid-March 2017, Bezos was the world's third-richest man, according to Forbes, with a net worth of around $73 billion, behind only Bill Gates and Warren Buffett. Since then, Amazon shares have continued on a tear—up 50% in 12 months—pushing Bezos ahead of Buffett to #2 on the list. At last check, Bezos was worth $76.9 billion, putting him ahead of Buffett ($74.1 billion) and behind only Gates ($86.7 billion), according to Forbes' estimates.