Jersey Shore's 'The Situation' Just Pled Guilty to Cheating on His Taxes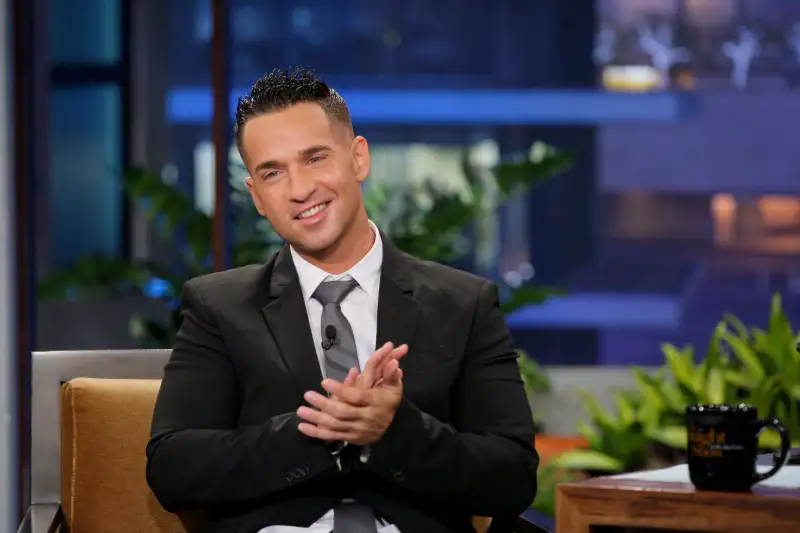 NBC—NBCU Photo Bank via Getty Images
(NEWARK, N.J.) Michael "The Situation" Sorrentino, one of the stars of the "Jersey Shore" reality TV series that depicted 20-somethings partying and brawling by the seaside, pleaded guilty Friday to cheating on his taxes.
Sorrentino and his brother, Marc, were charged in 2014 and again last year with multiple counts related to nearly $9 million in income from the show.
They had pleaded not guilty, but wrote a letter to the judge this week stating they wanted to change their pleas. Their trial had been scheduled to begin next month.
On Friday, Michael Sorrentino pleaded guilty to one count of tax evasion and admitted concealing his income in 2011 by making cash deposits in amounts that wouldn't trigger federal reporting requirements. His sentencing was scheduled for late April.
Marc Sorrentino also entered a guilty plea.
"The Situation" appeared on all six seasons of the MTV reality show, which followed the lives of rowdy housemates in a New Jersey beach town. They were known for their drunken antics and the phrase they used to describe their lifestyle: "gym, tan, laundry."
Former Republican Gov. Chris Christie criticized the show for promoting stereotypes. Last year, he signed a bill capping the amount of state money universities can pay for speakers, because Rutgers University paid "Jersey Shore" cast member Nicole "Snooki" Polizzi $32,000 in 2011.
The brothers initially were charged with filing bogus tax returns on income earned between 2010 and 2012, mostly through two companies they controlled, MPS Entertainment and Situation Nation. They allegedly filed false documents that understated the income from the businesses as well as their personal income.
The U.S. attorney's office filed additional charges last April, including tax evasion, structuring bank deposits to avoid reporting requirements and falsifying records.