7 Ways You're Sabotaging Your Job Search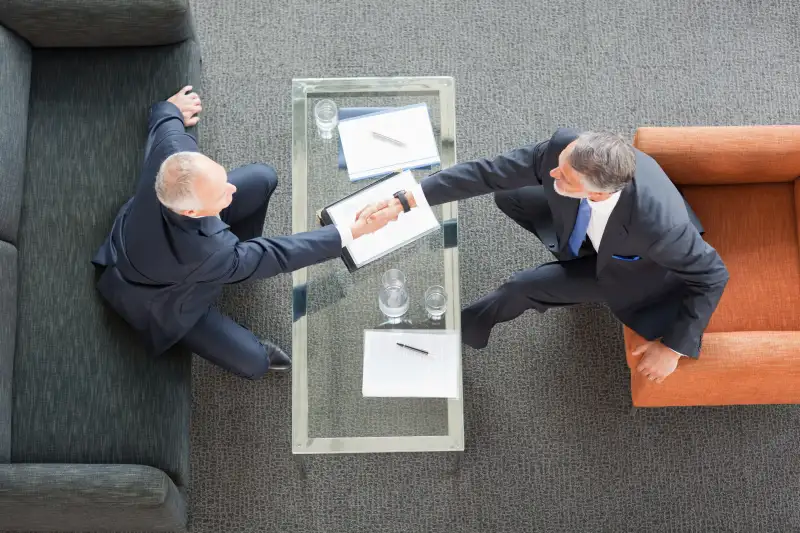 You're probably familiar with ways to sabotage an interview, such as dressing inappropriately, showing up late, and giving poor responses to an interviewer's question. But sometimes, job seekers sabotage themselves before getting their foot in the door. If you're applying for jobs but not getting a call back, you could be unknowingly sabotaging your job hunt with these bad moves.
1. Looking Like an Idiot on Social Media
As employers review resumes and cover letters, some will Google the names of applicants to begin assessing the pool of candidates. If there are images attached to your name online — and there are — these could show up in a search. Thus, if you haven't Googled yourself, do so before applying for jobs to see what information is available about you.
The employer's first impression of you begins with your online profiles; therefore, your Facebook, Twitter, LinkedIn, and other accounts should have professional images. Even if an employer can't see your status updates because of privacy settings, they can see your profile images. If any of these photos portray you as a drunken partygoer (or worse), this could move your name to the bottom of the list.
Read More: Make Guerrilla Job Hunting Work for You
2. Using a Cookie-Cutter Resume
When employers receive hundreds of responses to their job ads, they don't always have time to read every single resume or application. Sometimes, they use screening software to narrow down the best candidates for the job. This software is designed to look for resumes and applications that include specific accomplishments, levels of education, and keywords matching the job description. For that matter, your resume must include keywords found in the employer's job ad, or else your resume may never get through the filters and reach the right person.
Also, make sure you tailor or customize resumes for each position. An employer can recognize a cookie-cutter resume, since pretty much everybody else applying for the job will have a similar vitae. This is a sign of laziness and employers may assume you're not serious about the position.
3. Being Overly Aggressive
After submitting an application or resume, it's okay to follow up after a couple of weeks — just don't be overly aggressive. This can annoy hiring managers. You can send a brief email or leave a message about the status of your application, but don't call every day, and don't stop by the office unannounced with hopes of getting a face-to-face meeting with hiring managers. If you come off as needy right off the bat your application will be sent to the circular file promptly.
Read More: The Best Times of Year to Start a Job Search
4. Typos in Your Resume
With so many job applicants and so few opportunities, it's understandable why some people rush through their resumes and cover letters. The more you can complete in a short amount of time, the more you can send out. However, be cognizant of typos and grammatical errors.
It only takes one major typo or grammatical error to leave a bad taste in an employer's mouth. And if you have several mistakes, the employer could think you don't pay attention to detail, that you simply don't care, or, the most likely scenario, you're just a dummy. If you didn't take time to proofread your resume, application, or cover letter, you may drop the ball in other areas, and employers aren't keen to hire that kind of employee.
5. Thinking a Resume Is Enough
Sometimes a resume is enough, but depending on the type of work you're seeking, it also helps to provide hiring managers with additional information like examples of your work or a link to an online portfolio. It's useful to highlight why you're the best person in your cover letter, but it's even better when employers can preview your work for themselves so they can see your talent and accomplishments firsthand.
Read More: 4 Ways Being Passive Kills Your Job Prospects
6. Not Following Instructions
Job ads typically have detailed instructions for applying for positions, and it's important that you follow the employer's instructions carefully. If the employer says to submit your application using a specific online link, don't hunt down the hiring manager's personal email and send your resume to this address. And if the hiring manager says resumes should be no more than one page, don't send a longer document to give a stronger impression. If you can't follow simple instructions, the employer may assume you're unable to follow bigger ones, and that's not an attractive quality in a candidate.
7. Forgetting to Network
One of the worst things you can do when seeking a job is forgetting to work your network. This doesn't mean expecting family or friends to hook you up with a job, but in all likelihood, you know at least one person who knows about a company currently hiring. If you open your mouth and let others know that you're seeking work, they can possibly provide a lead or let you know when jobs become available. In doing so, you can find job openings you might have otherwise never known about.