JP Morgan CEO Jamie Dimon: I'd Fire Trader "In a Second" for Trading Bitcoin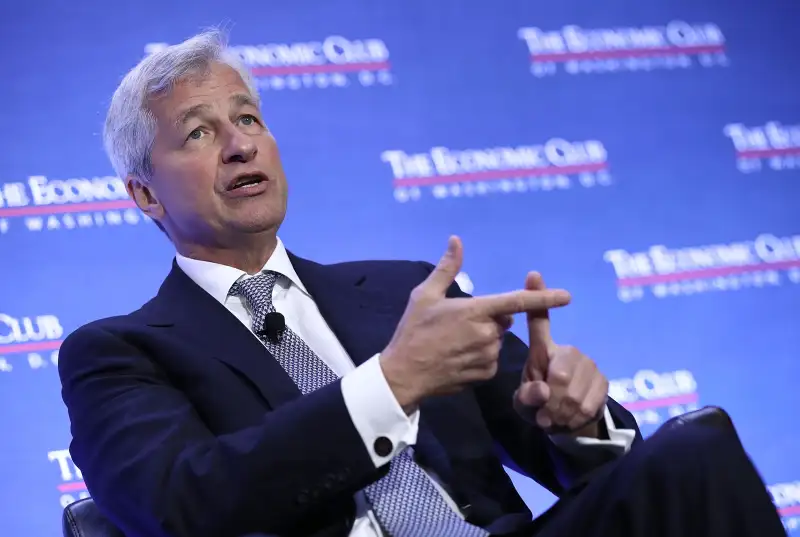 It's no secret JPMorgan Chase Chief Executive Jamie Dimon doesn't like Bitcoin. On Tuesday he made his feelings even clearer, promising to fire any trader that traded the digital currency and even mocking his own daughter for buying into the craze.
Bitcoin, which has surged to more than $4,000 this year from $998 on Jan. 1, 2017, fell slightly on the remarks. As of mid-afternoon it was down 2% on the day to $4,104.27, according to CoinDesk, which also noted the currency had been trading down on fears over China's announcement that it would start shutting down domestic exchanges.
Dimon was speaking at a financial services conference Tuesday when he unloaded on the currency. Reporters quickly began tweeting out his remarks.
Tuesday wasn't the first time Dimon has aired his views. Three years ago —when Bitcoin was worth just a few hundred dollars — Dimon called it, "A terrible store of value," one that could be replicated "over and over."
He also noted that it doesn't have government backing, and had been used by drug traffickers, according to the Wall Street Journal. Once Bitcoin came under government regulation, "that will be the end of" it, he said.
Of course, Dimon isn't totally disinterested. Bitcoin fans see the digital currency as a threat to traditional banks. Earlier this JPMorgan joined a consortium of other banks and tech companies to build a business-friendly version of the software behind Ethereum, a Bitcoin rival.