Why JPMorgan Chase Owes Consumers $50 Million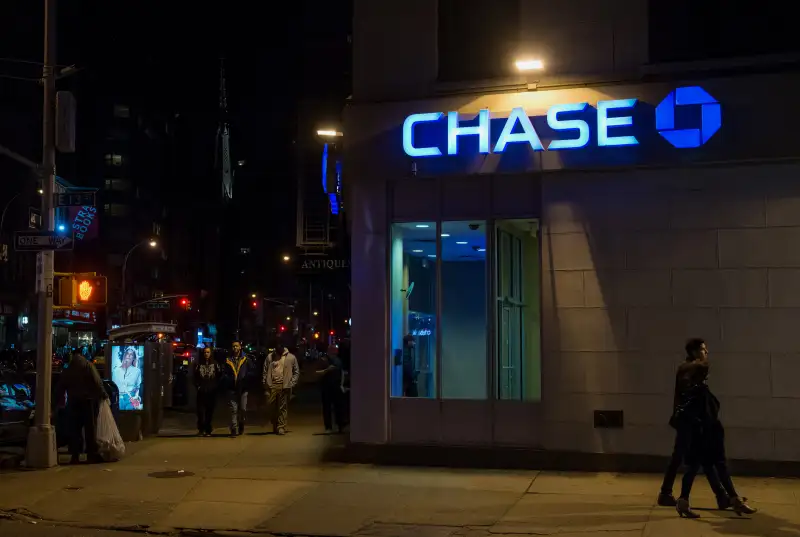 Craig Warga—© 2015 Bloomberg Finance LP
JPMorgan Chase will pay $166 million to settle charges that it engaged in illegal debt collection activities for years, and must adhere to strict new debt collection rules, state and federal authorities announced Wednesday. The bank will also refund at least $50 million to consumers and agree to permanently end collection activities on more than half a million accounts.
The Consumer Financial Protection Bureau and 47 state attorneys general joined in the enforcement action, which says Chase systematically broke collection rules from 2009-2013.
"Chase engaged in shoddy and illegal practices that disrupted the lives of 500,000 people," said Illinois Attorney General Lisa Madigan.
The allegations include robosigning court documents when the bank was in the midst of jamming courtrooms with debt collection cases — 100,000 alone in California courts, according to a lawsuit filed in 2013 by California Attorney General Kamala Harris
"Chase filed more than 528,000 debt collections lawsuits against consumers and provided more than 150,000 sworn statements to debt buyers for their collections lawsuits against consumers, often using robosigned documents. In doing so, Chase systematically failed to prepare, review, and execute truthful statements as required by law," the CFPB said.
Chase is also accused of collecting on so-called zombie debts — accounts that were either already settled or too old to collect on. (You can see what your state's statute of limitations is on this map.)
"Chase sold faulty and false debts to third-party collectors, including accounts with unlawfully obtained judgments, inaccurate balances, and paid-off balances," the CFPB alleges. "Chase also sold debts that were owed by deceased borrowers."
Chase to Refund Overpayments Plus 25%
In a statement, Chase called the activities described in the enforcement action "legacy issues."
"(The action) covers issues from several years ago for a small percentage of credit card credit card customers who defaulted on their credit card debt," Chase said. "We are pleased to resolve these legacy issues and are working to complete our remediation of affected credit card customers."
To settle the case, Chase will refund consumers who were sued between Jan. 1, 2009, and June 30, 2014, for amounts paid above what the consumer owed when the debt was referred for litigation, plus 25% of the excess amount paid.
The settlement also puts a series of new rules in place governing how Chase can attempt to collect debts in the future. While the rules will apply only to Chase, Madigan said they should serve as an example for all banks and debt collectors.
"They should be used as a template to reform the entire debt collection industry," she said.
The rules include: Chase must prohibit its debt buyers from reselling accounts to other debt buyers; it must confirm debts before they are sold to debt buyers; and prior to selling debts, Chase must provide account-level documentation to debt buyers confirming that the debts are accurate and enforceable.
The settlement amount includes a $30 million civil penalty paid to the CFPB, a $30 million civil penalty paid to the Office of the Comptroller of the Currency on a related matter, and $106 million in payments to states.
"We will continue to be vigilant in taking action against deceptive debt sales and collections practices that exploit consumers," said CFPB Director Richard Cordray.
If you're worried you have a debt in collection or a "zombie debt" like some Chase customers experienced, you can get your free annual credit reports at AnnualCreditReport.com to check for negative information that could be affecting your credit score.
More From Credit.com: