The Real Reason People Are Donating to Kanye West's GoFundMe Page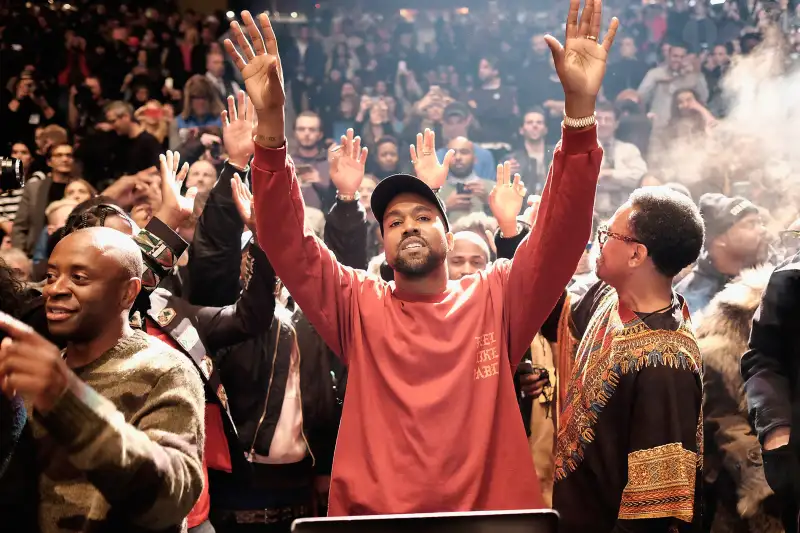 Dimitrios Kambouris—2016 Getty Images
Looking to advertise your business or fundraising effort on the cheap? Consider making a donation to Kanye West.
The rapper tweeted on Feb. 13 that he was $53 million in debt, and called upon billionaires like Mark Zuckerberg and Larry Page for financial aid. The cry for help was especially puzzling given Kanye's decision to allow his album new Life of Pablo to be streamed for free at Tidal, all while asking for donations so he could "bring more beautiful ideas to the world."
Luckily, a fan named Jeremy Piatt came to Ye's rescue on Tuesday. Piatt created a GoFundMe web page to help fund the rapper's future music and fashion endeavors, asking for (you guessed it) $53 million in donations. "We must open our hearts and wallets for Kanye today," he wrote. "Sure he is personally rich and can buy furs and houses for his family, but without our help, the true genius of Kanye West can't be realized."
Read Next: How Much Money Kanye West Will Lose By Streaming 'The Life of Pablo' on Tidal
As of Thursday at midday, nearly 400 donations had been made to the page, for a total of around $3,800. But who in their right mind would donate to someone like Kanye--a superstar who earns in the neighborhood of $20 million to $30 million a year?
In many cases, donors are not concerned about helping out Kanye so much as they're trying to raise awareness for their businesses and favorite charities. The Kanye charity page has gotten plenty of attention from the media (we're guilty), and it's received 99K social media shares, according to GoFundMe.
Giving as little as $5 affords each Kanye donor the opportunity to plug a pet project, business, or charitable venture in a fairly high-profile way--typically while making fun of Kanye and arguing that their cause is far more worthy.
Read Next: Kanye's $53 Million In Debt Makes Him a Typical American
The biggest donation—$200 from job board website WatchdogJobs.com—advertises its employment opportunities in professional security by saying, "Don't be like Kanye. Get a job to keep you out of debt." E-cigarette vendor TotallyVapedOut.com donated $170 to the rapper, with the message, "Speaking of debt... Tired of debt from cigarettes? We can help!"
Others promoted more philanthropic causes. Chicagoland Bully Breed Rescue founder Carolyn Giannopoulos included a tongue-in-cheek message to the rapper along with her $5 donation: "The dogs ... are willing to give up $5 of their treat allowances to help Kanye since his problems are so much bigger than suffering neglect, abuse, starvation, and illegal dog fighting."
On the other hand, some donors are handing over cash to Kanye anonymously, or without any comment. We have no idea what these people are thinking.