Golden State Warriors Star Kevin Durant Just Surprised 4 High School Grads By Paying for Their First Year of College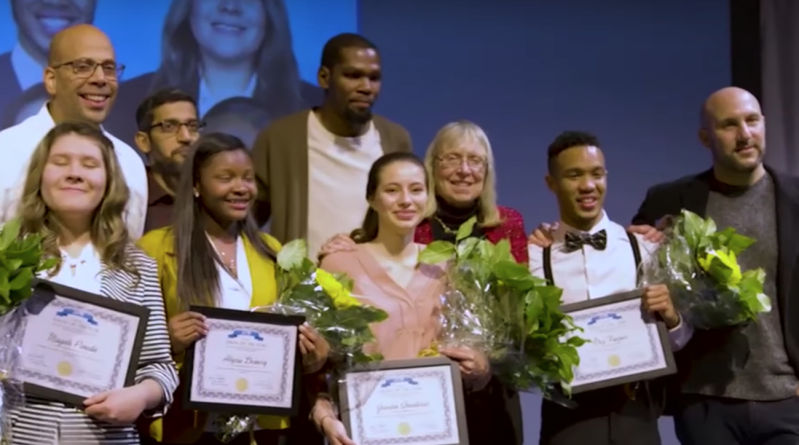 Kevin Durant gets a lot of hate for joining the Golden State Warriors, but the truth is, he seems to be a pretty great person.
Throughout his career, Durant has maintained his involvement in the community. He's donated to schools, ran summer camps and even personally delivered shoes to children during Christmas. He also created the Kevin Durant Charity Foundation to enrich the lives of at-risk youth.
But, this year, Durant may have produced his kindest gesture yet.
Working with the Boys & Girls Clubs in the Bay Area, Durant mentored several children and even surprised four of them by paying the tuition for their first year of college.
The looks on the kids' faces is priceless and Durant's impact is incredible.
Well done, KD.