Save up to 60% on Kitchen Organizers You'll Wish You Bought Years Ago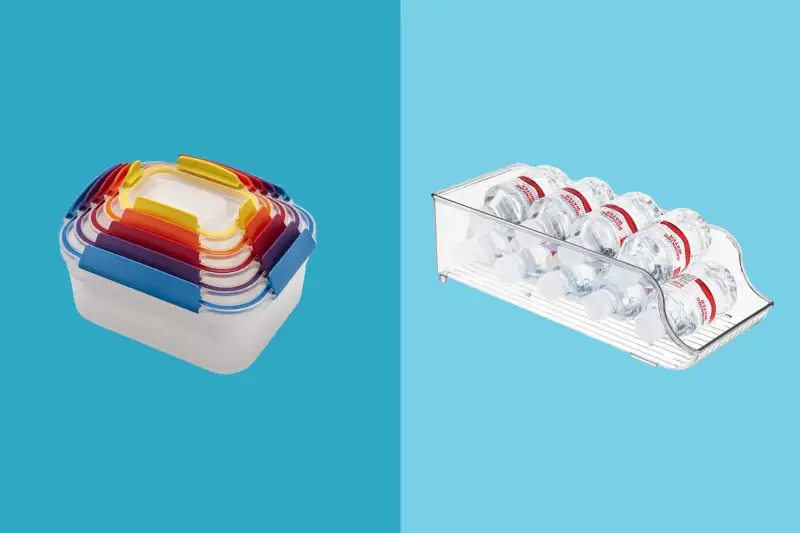 We all know the struggle of keeping a kitchen organized and tidy. From the potential clutter of small appliances, dishes, and cookware, to cabinets that are too small or too unorganized, it can be difficult to keep your kitchen looking neat and clean. Thankfully, there are plenty of amazing products available that can help you with organizing your kitchen, and best of all, they don't have to break the bank.
In this post, we've rounded up the best kitchen organizing gadgets of 2023 that are available for a huge discount, now up to 60% off! From storage container sets to expandable racksand more, these products will help you make the most of your space and keep your kitchen looking neat and tidy.
Nest Lock Plastic Food Storage Container Set: $21.93 (was $36.00)
Under-Shelf Drawer Cupboard Storage: $15.29 (was $16.99)
Stainless-Steel Extendable Dual Part Dish Rack: $43.64 (was $99.00)
Stainless Steel Surface Sink Caddy & Sponge Holder: $15.29 (was $20.00)
Recycled Plastic Lazy Susan Turntable Organizer: $8.92 (was $15.90)
Crisp BPA-Free Plastic Stackable Packet Storage Drawer: $24.58 (was $38.99)
Plastic 2-Tier Coffee Pod Organizer with Lid: $28.67 (was $32.44)
Refrigerator and Freezer Storage Organizer Bin: $11.87 (was $14.99)