Kohl's Is Hiring 69,000 Holiday Workers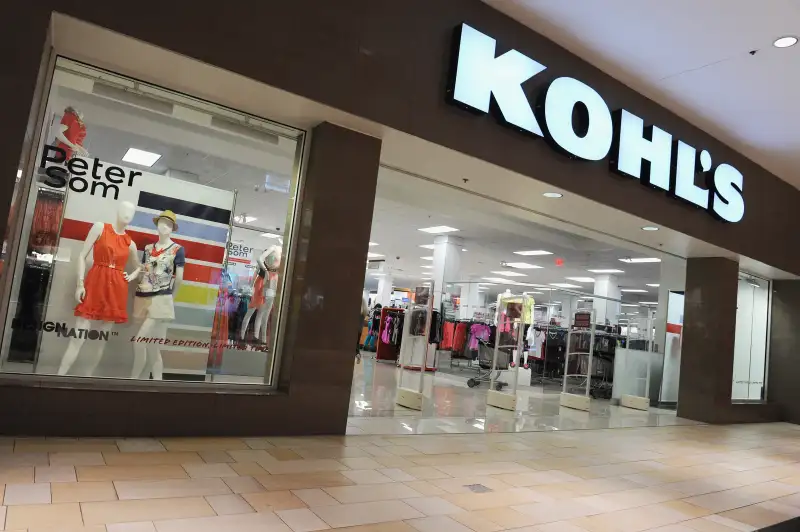 Jennifer Graylock—2014 Getty Images
Department store operator Kohl's said on Monday it would hire more than 69,000 extra workers in the United States this holiday shopping season, about the same as last year, echoing larger retailer Target's decision to keep seasonal hiring around last year's level.
Target said last week it would hire 70,000 in-store workers for the holiday season, unchanged for the fourth straight year.
It will, however, hire 7,500 workers for its distribution and fulfillment centers - about 1,000 more than last year.
Read More: UPS Is Hiring 95,000 Workers for the Holidays
Target and department store chains such as Kohl's and Macy's have largely reported disappointing sales over the past few quarters, hurt by low demand for apparel and unseasonable weather.
The retailers are also struggling to compete with online rival Amazon, which offers more discounts and has made shopping more convenient.
Retailers make nearly a third of their annual sales and generate nearly 40% of their profits during the holiday selling season, which starts a day after Thanksgiving and continues into early January.
The fact that Kohl's is not hiring more than last year makes sense, said Robert W. Baird & Co analyst Mark Altschwager.
"Amid a generally sluggish apparel sales environment, retailers are keeping close watch on inventory and expenses in order to protect their bottom lines," he said in an email. "Nobody wants a repeat of deep margin cuts experienced last year."
Kohl's had 32,000 full-time employees and 108,000 part-time workers as of Jan. 30.
Macy's is yet to announce its seasonal hiring plans.
Kohl's, which has more than 1,100 stores in 49 states, said seasonal workers would be added in its distribution, e-commerce fulfillment centers and credit operations as well as in stores.
The company increased its seasonal hiring by about 3% last year.
Kohl's said seasonal hiring started last month and that most jobs would be filled by mid-November.
Kohl's shares were up 1.9 percent at $43.77 at midday, while Target's were little changed at $69.47.