This Week's Best Deals: Free Music, 50% Off Krispy Kreme Donuts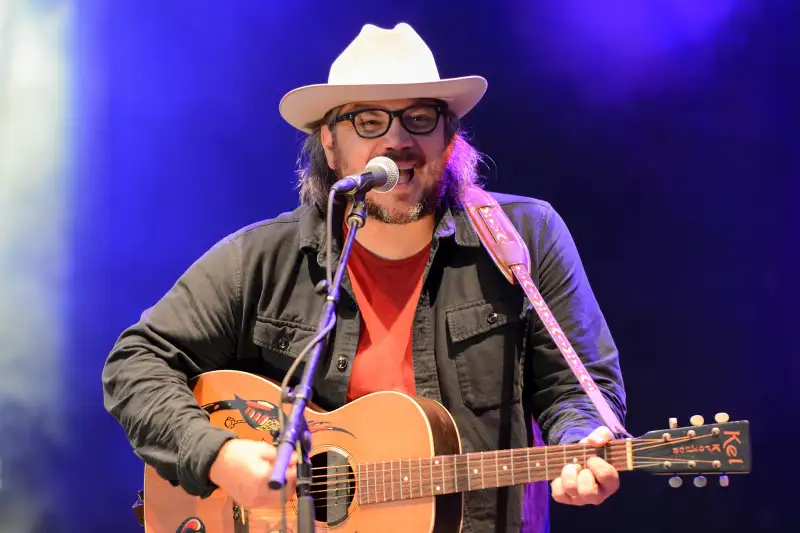 Daniel Boczarski—Redferns via Getty Images
Whether you want to save on sweets, or just get new tunes for free, here are the best bargains this week:
Free Music Download
Music fans were delighted a few days ago when indie darling Wilco declared that it was releasing a new album, and that it would be completely free for a limited time. Be sure to download "Star Wars" soon, as the band has suggested that it will eventually start charging for it. Not a Wilco fan? You can still get your freebie fix by downloading the Wine for Dummies eBook. Brush up on your wine knowledge while saving $12. Or just keep an eye out for these 16 things you can always get for free.
Huge Discounts on Hip Clothing
Ladies who love trendy clothing with an edge should pay close attention, as two of the best brands in the business are having big sales. French Connection is slashing an extra 70% off sale items via coupon code "SALE70," which is the best discount we've ever seen from the purveyor of chic and casual styles. Madewell, J. Crew's kid sister, is also offering its top sale of the year, taking an additional 40% off via coupon code "EXTRA40." Deals ends July 22.
50% Off Krispy Kreme
While we frequently see "buy one dozen donuts, get a dozen free" promotions from Krispy Kreme, this is a rare opportunity to essentially get half off anything you'd like, since Groupon is now selling a $20 credit for just $10. Plus, you can buy up to 10 credits at this price, which means a potential $100 off your donut consumption. (Keep in mind though that you must use the credit by August 26, so you probably don't want to buy that many vouchers unless you're buying for an event or your entire office.)
Rare Discount on the iPad mini 3
It's been a bit odd how few deals there have been this year for the iPad mini 3; the iPad Air 2 has seen a slew of discounts, but the smaller of the two Apple tablets has barely seen a price cut. That just makes this deal on an Apple iPad mini 3 128GB WiFi Tablet all the better. It's selling for $449.99 at Best Buy, which is a savings of $80. That's likely the best deal you'll see on this model, unless you wait until the fall when Apple is expected to release the next generation.
Amazing bargains pop up at any given moment, so consider signing up for a daily email digest from DealNews to have the best offers sent directly to your inbox.