How to Be a Dream Tenant and Snag Any Rental You Choose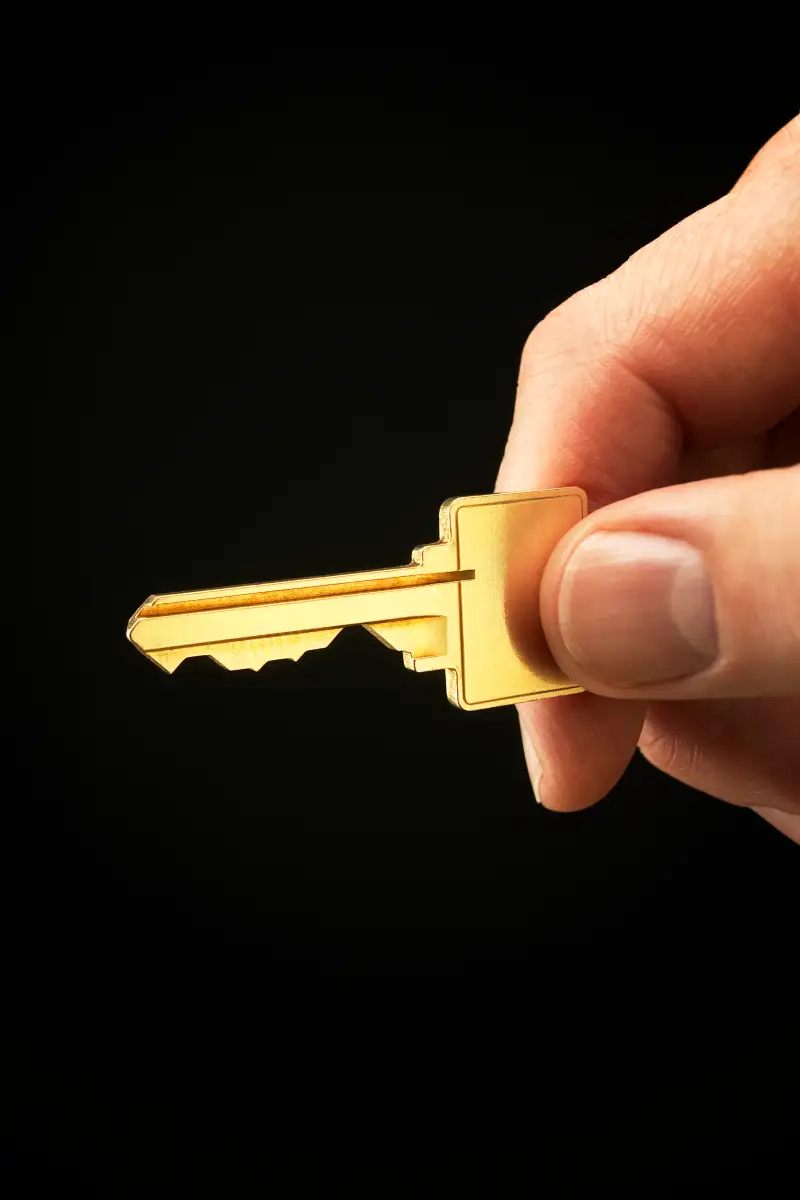 If you are a renter, you have many obstacles ahead of you. Landlords are full of horror stories, and you are just another potential horror story. You want and need to be the best renter the new landlord has ever seen.
No landlord really wants you, but they need you. They need you to help them pay their rental mortgage; they need you to help them pay their personal mortgage, they need you to help them retire early. But they do not need you to come around and damage the premise or cause them a lot of extra work. Here is how to be the best renter you can possibly be.
Prepare for the Apartment Viewing Process
When you set up a showing for a rental property, it is really an interview. You are interviewing the landlord or property management company, and they are interviewing you. Make a critical mistake in this process, and you will have to move on to the next property. You do not have to be dressed for church, but do not come looking like you are homeless.
Get A Solid Credit Score
Anyone can have a decent credit score at 18 years old. Apply for a secured pre-paid Visa card, use it for a small charge once a month, and pay the bill when it comes due. Just like that, you will have a 700+ credit score. If you already have bad credit, you are starting behind the 8-ball and may have more difficulties. Clean up your credit report as soon as possible to increase your credit score.
Related: The Top 14 Tips Landlords Wish Their Tenants Knew
Knowing approximately what your credit score is will help immensely, in case there are credit score requirements for the rental. There is no sense in applying for a place you will not get. Bring in your proof of a credit score to help, but know that any decent landlord will also run your application through a credit check process and verify that your version closely matches theirs.
Come Prepared to Rent
You should be ready to rent any place you are looking at; otherwise, why waste your time or the landlord's? Bring along proof of employment and income, along with your W2, tax forms, or a pay stub. Bring a pen to fill out an application and a checkbook to write out a check for the application fees. If you like the rental, you should also put down a holding fee to hold the rental. If you do not like the place or the landlord, keep the information in your pocket for the next place.
Control Your Viewing Group
Bring everyone along who will be renting — and no one else. A landlord will assume that your friend who arrives with you and is "living somewhere else" will be moving in as soon as you sign a lease. If your fiance who has just gotten out of prison stays in the car, I will also assume he looks so rough no one will rent to him, and I will also assume he will be moving in. Do not be offended if the landlord wants to keep criminals out of their multifamily rental.
If you have kids, do not let them run wild in the rental. It is not your place yet. If you are viewing an occupied unit, remember that it is someone else's house. The current tenants do not even want you there, but they know the landlord needs to show it. If your kid steals a toy from the current renter and you have to come back from your car to return it, please do not be offended when you are politely declined for the rental.
Clean Up Your Pet Situation
Get rid of your "lab mix" dog that looks and acts like a purebred pit bull. Landlords do not like pit bulls, insurance companies do not like pit bulls, and many cities do not like pit bulls. If you have a 200 lb. bull mastiff, expect to be declined as a renter in any places that do not also allow horses. If you have six cats, get rid of at least four of them. Do not even apply if you have an intact male cat.
If you have a fish tank, keep it under 55 gallons. I have had renters with 200+ gallon saltwater fish tanks, and while they are impressive, they are way too big. Do not think for a minute that large or poisonous snakes are a great pet in an apartment, even though they are quiet. If your dog barks, get a bark collar for it.
If you have more than two pets, in any combination of dogs and cats, you are going to have a problem, especially if you can barely afford the rent.
Learn Move-In Etiquette
Once you have been approved, plan on moving in during the day. You can start as early as 7 a.m. during the week — or even 8 a.m. on the weekends — but do not start moving in after 8 p.m. Wait until the next day. Do not block the other tenants' cars with all of your mover's cars. If you have to temporarily block driveways and garages, be prepared to quickly move out of the way in short notice. Other tenants need to go about their day and do not want to be inconvenienced by you.
Watch for the walls and ceilings when you move. Do not scrape the walls and break ceiling light fixtures. If you drop trash in the hallways or common areas, pick it up. If you see a neighbor, introduce yourself if they do not do so first. Your neighbor is your ally. They are the ones who will tolerate your noise — or call the cops on you. It's your choice: be a neighborly neighbor or be the "strange person across the hall." A simple handshake is all it takes.
Requirements of a Great Renter
Pay Rent. It is impossible to be a great renter if you do not pay rent. You could be a personal friend of Gandhi or a guest of the Pope on a regular basis, but if you do not pay rent, you are a terrible renter by definition. Pay your rent on time; it is due on midnight the evening BEFORE the first of the month. Not on the first, not on the fifth. Set up an auto-pay system so you do not forget; it will save your renter reputation. If you need to pay rent in two installments, pay half in advance, and the rest when it is due.
Do Not Force Other Tenants to Leave. If you have weirdo habits that creep other tenants out, it is a bad deal. Do not deal drugs in the apartment area, or even look like you might be a drug dealer. If you want to be a drug dealer, go do it at work, not at home. If you have a habit of hanging laundry on the deck or using a sheet for a curtain, think twice about it. You do not want to bring down the appearance of the complex because you are too cheap to live like a normal human being.
Do Not Bring in Pests. Stay away from the free furniture on the curbs. It is there for a reason; no one wants it. It is likely to be full of bedbugs. Stay away from bringing home boxes from stores and restaurants that are full of cockroaches. If you bring in cockroaches or bed bugs, do not be surprised if you are eventually asked to leave. It is easier to rid an apartment of pests when it is empty. Pests are non-discriminatory in terms of income level, but low income habits seem to attract them.
Do Not Invite Your Criminal Friends Over. Many criminals who have been to jail or prison have a different mentality when it comes to resolving issues. It typically becomes a fight waiting to happen. Combine criminals, alcohol, and a card game, and it is only a matter of time before someone gets offended and a fight breaks out. When someone gets into a fight and they are hit with a 1.5L brandy bottle, they can fall against the stairway railing and lose half of their ear. I have seen it happen. If you have criminal friends, go play at their house, not yours.
Do Not Just Hang Around. Do not loiter around the outside of the building or allow your friends to do so. When you come home or your friends come over, go into your apartment. Hanging around looks bad — it looks like you are looking for trouble to get into. And especially do not hang around the building or parking lot around after dark. Hanging around and drinking is even worse; do not drink outside your apartment. If you are grilling alone, a beer to pass the time might be OK. Never drink outside when you have friends over.
Disclose Your Extra Guests. Do not expect that because you have paid the rent, you can have extra people living there. There is a reason why tenants get screened; one reason is to make sure you will likely pay the rent. The other reason is to screen out potential troublemakers. If you want a guest, get them approved by the landlord. Maybe there will be slight increase in rent, maybe not. And extra guests also include extra pets.
Do Not Be Crazy. If you think it is a great idea to come home drunk at 2 a.m. and start a fight with your roommates, think again. The other neighbors do not want to hear you wrestling around like a bunch of wild bears upstairs. If you then think you are invincible and want to go out and find another party but decide to punch the ceiling light on your way out, it will not wind up good. The light fixture is cheap to replace, but I will be charging a much greater amount against your damage deposit for my time and trouble.
Be Quiet After 9 p.m. Most tenants work a typical day job. They expect it to be quiet when they go to bed or start to get ready for bed. If you like parties, loud TVs, shoot-em-up video games, or even loud card games, you need to think twice about whether a multifamily rental is for you. You share walls, ceilings and floors. Your music and sound effects become their noise. If you already met the neighbors, they might come over and help you realize you are making too much noise. If not, they may just call the cops.
Related: How to Find a Tenant in Any Market: A Comprehensive Guide
Do Not Attract Police Calls. Call the cops as often as you need to, but never get them called on you. One call and you could be evicted. If you committed a cardinal sin, like domestic abuse or drugs, expect to be shown the door. If your live in roommate gets arrested for having a vehicle chop-shop in the garage, do not expect you will have until your lease ends to move out; you will be lucky to get until the weekend to move. When bad behaviors are noticed and one gets kicked out, everyone gets kicked out.
After the Move-In
Remember that the hurdle you had to overcome to move in, your neighbors also have experienced. The reason why your rental is nice is directly related to that tenant screening hurdle. You should want to keep it nice and get a great landlord reference.
Your home is your castle, but it is not going to be yours forever. Give proper notice to move out. Keep it clean and mostly presentable. Clean up after your pets and control your guests. Enjoy the time you are there.
This article originally appeared on BiggerPockets, the real estate investing social network. © 2015 BiggerPockets Inc.
More from BiggerPockets:
I Quit My Day Job, Retired Early & Started a New Venture Using Real Estate: Here's How
3 Smart Ways to Make an Extra $1,000 a Month Through Real Estate Investing
5 Habits of Highly Miserable Real Estate Investors (and How to Kick Them)